Photography zines (and books) No: 22
Phew, they keep on coming and I have been insanely busy, but I have managed to get through a few more. Check them out.

I really feel like this feature helps me to try and raise the bar for me photographically, as I get to see a huge amount of work from some very talented people, This makes me look at my work and try to see where I can improve. I hope you guys enjoy it as much as I do.
I am really glad this feature picked up steam, I never get tired of seeing great new work and sharing it with all of you. But I need you all to keep on sending them in. Keep them coming by following this link. Thanks.
#3 & #4 by Zenko Felkl

Zenko has been on the site with his books a couple of times before. In fact, he basically sent a ton of zines in a the the same time, but I couldn't feature them all at once.
This time there are two zines to feature. As always they are beautifully printed and laid out. Zenko has really thought about the story that each zines shares. Each one seems to have a different theme.
The first zine is a street style zine. Zenko has made interesting use of street signs and their relationship with the people on the streets. As always, Zenko's zines are well edited and thought out.
I like the space that Zenko uses. He seems to be really comfortable on the street and this shows in his work. I really enjoy these zines.
The second zines theme seems to be men at work. The work documents men working on the street, or in construction. This is much more detailed work and it looks like it was a well thought out project.
Zenko looks like he has managed to get into some really interesting places to shoot some of these and I like the way that the zine is laid out. It is a nice study of manliness, I can almost hear the hairs on my chest growing when I look at this.
If you want to get your hands on one of these, or any of the other zines that Zeno has made, then you can by going to his Magcloud page http://www.magcloud.com/user/petronius where you will find all you need.
A Question of Speed by Fred Bonatto

Fred mailed be about not only his book, but a lens he wanted to sell. A lens that I very much wanted for my personal collection. So I bought the lens and I got a copy of his delightful photobook too.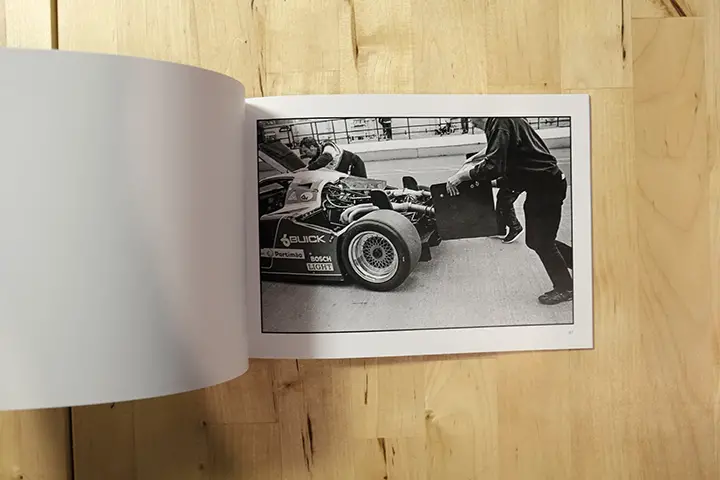 This book is stunningly put together. The quality is first class and the layout is outstanding. This is a real treat to look at. Especially so for me as I am a huge fan of classic cars….Dammit, why do I only like things that are ridiculously expensive?
Fred has a real passion for classic cars and this books shares it with you. Insider and pit shots. The cars and the racers. You can really feel the energy and the love that these people have for racing. This book is a real joy to look at even if you are not a racing fan as it imparts with you some of the energy that car nuts have for their sport.
This book was produced on a limted run of 100 copies, so I am not sure if Fred has any left. But if you want to try and get one you can get it here http://cargocollective.com/bonatto/A-question-of-speed
And you can also see some of his other fantastic work.
LA1 by Matthew Fleming

Matthew is a young photographer who has just put out his first self published book, LA1. It's a 52 page black and white exploration of Lancaster and Morecambe, sort of a 'day in the life', shot on digital and film. Matthew also wrote a delightful note with the book, on a typewriter! I have not seen a typed letter for ages and it really is lovely.
This book seems to be like a 'day in the life' story. Ranging from walking the streets, to going out with friends and ending up clubbing, crashing and then returning to the safety of home. The sort of book I always wanted to do but never had the gumption to put together.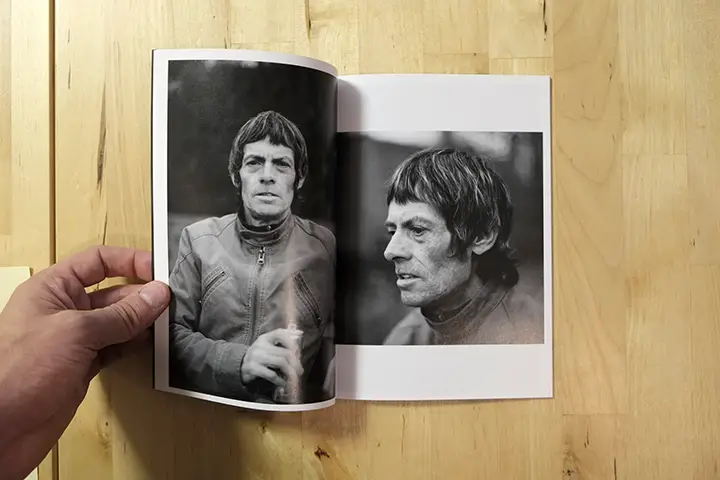 I really like the narrative that run through the book and the way the images run together is really well done. A very nice little photobook. I really home Matthew puts out more.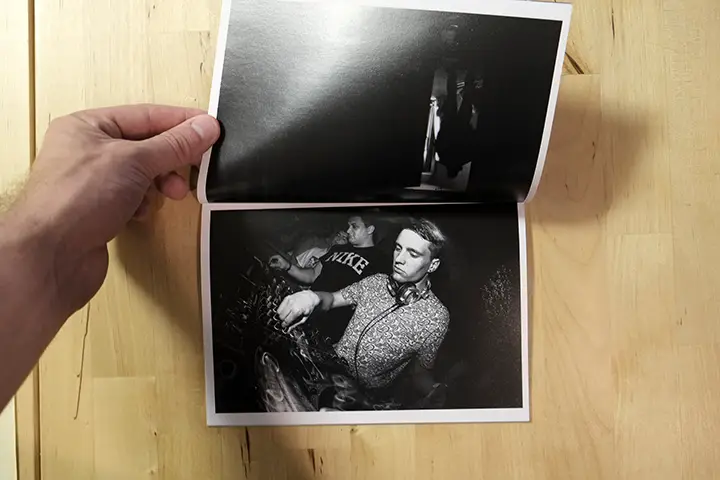 You can Check out Matthews work on his site: www.matthewjamesfleming.com
And you can buy a copy of the book here: http://www.matthewjamesfleming.com/1363333-la1
Daily Bread by Sanjin Hadzalic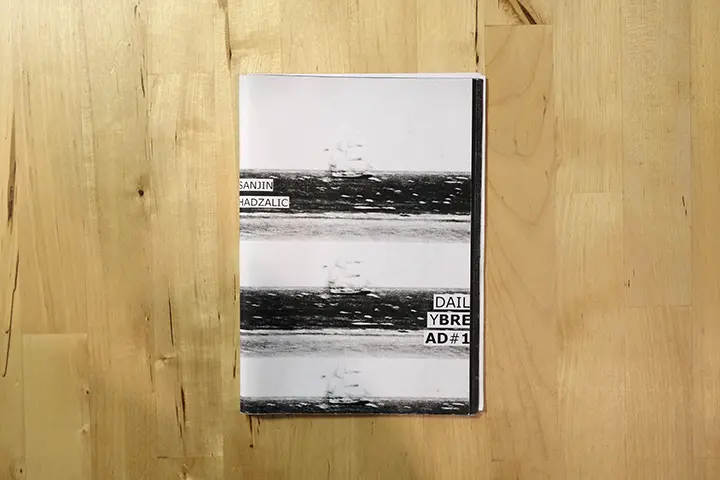 Sanjin shares with us a book with a very strong visual style. Quite different from the regular books that I get, Sanjin's work reflects the ongoing series of moments that speak to him.
Sanjin explains that these moments are not just visual, but encompass all of the senses, and are sparked by anything that attracts his attention.
I love the bleak and visually arresting style of the images. The ultra strong contrast in many of them makes the look more like grainy video grabs from CCTV or something like that. As if our lives were wholly documented on old tape recorders.
Apparently the book was shot over a 2 year period and Sanjin didn't look at any of the images until the end of the project. That takes a lot of determination and vision.
If you want a copy of the book or you want to see more of Sanjin's work you can check out his site: sanjinh.com
Thanks to all the guys for their submissions, it is a really cool thing to be able to share them all with you. And remember, this is open to everyone, all you need to do is send one to me. If you would like to have your zines or books featured then all you have to do is mail me. Hopefully there will be plenty more of you who want to get your books and zines out there to the world. Another instalment will be coming soon.
Thanks
Japancamerahunter