Photography zines (and books) No: 5
So, it has been a bit of time since I last featured the books and zines, and I have wanted to feature more, but I have been completely swarmed with the film cases. They have taken all of my time and then some. But I have got zines and I want to share them. So here are a few more.

First of all, before we get going…I need more! I need more books and zines to keep this feature alive. It doesn't matter if it is a 5 page 1 day project or your personal magnum opus, I would like to feature it. So don't forget to keep them coming by following this link. Thanks.
The Philadelphia Project by Michael Penn

The Philadelphia Project is an epic series of Xeroxed books that so far have spanned 8 issues. Michael has dedicated himself to a massive undertaking. A 3 year, 1000 photo project.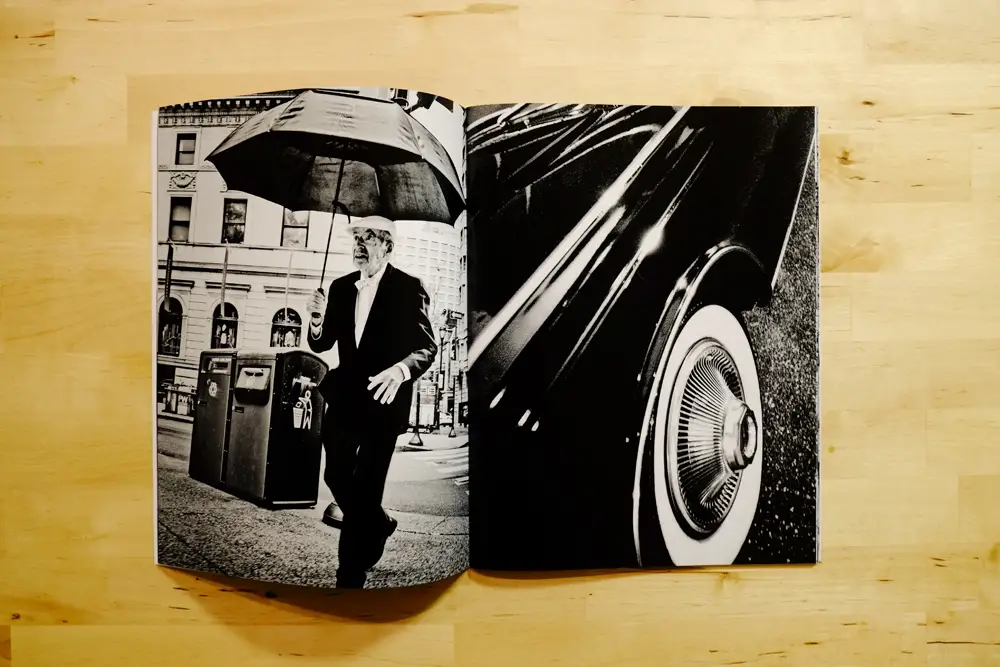 These books are rich and a fascinating insight into the streets oh Philadelphia. The grittiness of the pictures is well presented in the solid monochrome books. I have numbers 2 through 8 and I am loving them.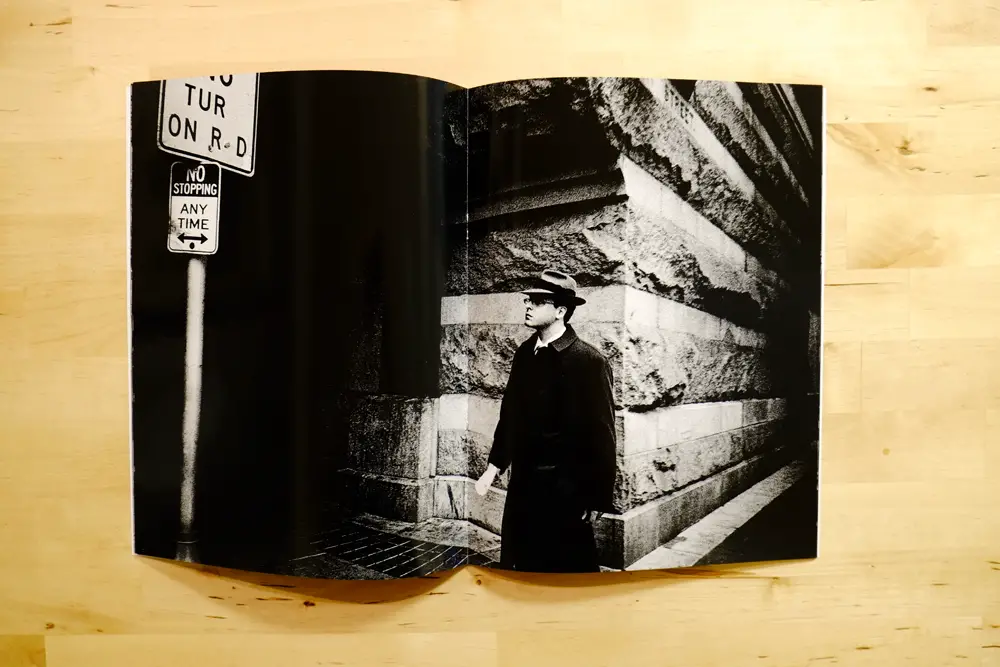 One of the really great things about these books if the wide range of genres that are explored though the series. There is so much to see.
Obviously I cannot feature all of the images in all of the books, so here is a sample from some of them. These are great and you should try and get your hands on some.
http://www.michaelpennphotography.com/TTP.html
Currently these have all sold out, but new books in the series will be available, so make sure you get them.
Predominantly Orange by Jon Reid

This is a book that I have had for a while and I thought that I had featured, but I must have been mistaken. Jon Reid is a professional photographer who has worked on some of the most difficult stories in the Asia Pacific region….and then he made this book.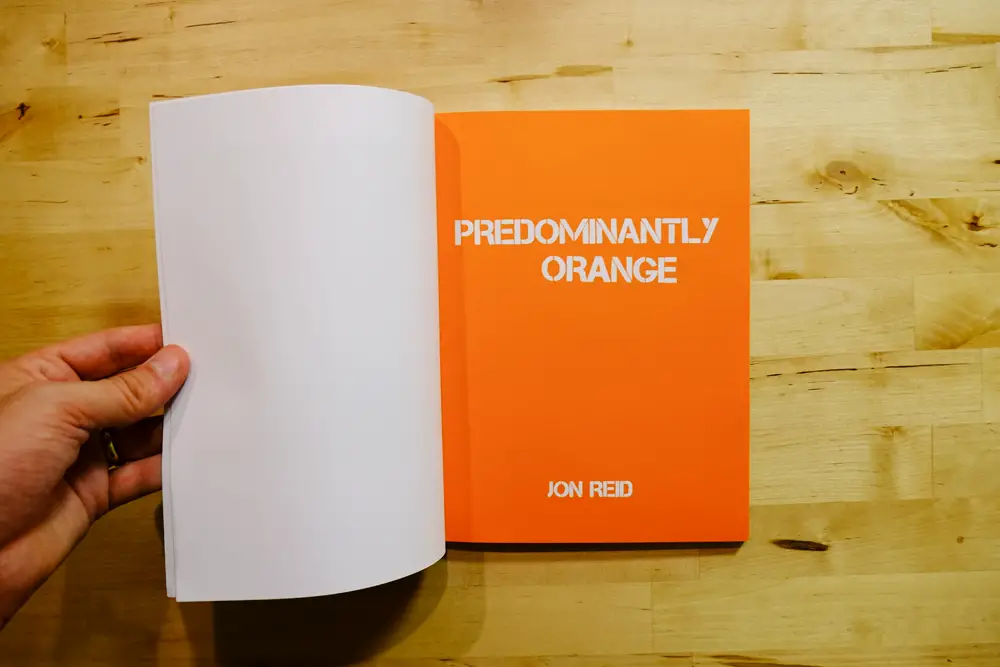 Predominantly Orange is a book about cones. Those bothersome things that students seem to love putting on their heads when drunk.
Jon has created a weaving take of humour, depression, love and decay. This is a wonderful book on Cones and how they shape our lives.
Sitting down with this book really puts a smile on your face and makes you laugh as you see how and where each image is connected. Great stuff.
Go and grab yourself a copy from Jon's site directly and check out the rest of the site whilst you are there.
www.sharperstill.com
www.sharperstill.com/predominantly_orange
BuenoPowerZine by Arthur Bueno

Arthur Bueno has created a series of regular zines called the Bueno Power Zine. Mine came with a lovely polaroid and some other zines too. Arthur is certainly prolific in his production.
The main focus of all of the zines is street photography of different kinds. This first zine is solely the work of Arthur and features some strong colour street work from the USA.
These are slick and well presented. With a very good idea for detail and connectivity through the image narrative. Good stuff.
He has also put together a few zines, some of which I will feature later. But I will feature the group work he has produced called 'streets'.
This is a collective work featuring Arthur, Sean Custer and Theo Slavin. This zines works really well and the images in this are really strong. I am very glad I have this zine.
These guys work well together and have put together a cool little zine.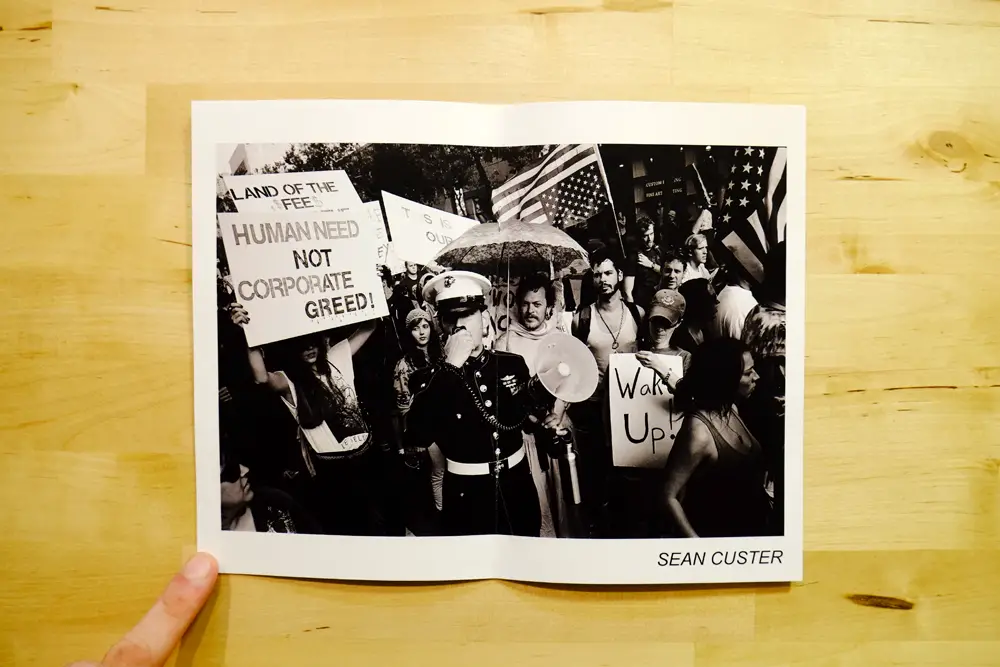 If you want to know more about Arthur, the collective zines and other works then you can find out more from his sites:
buenopower.com
buenopower.tumblr.com
cargocollective.com/buenopower
He also works on a Reddit page for sharing zines, check it out.
http://www.reddit.com/r/apzcollective
That is all for this installment. If you would like to have your zines or books featured then all you have to do is mail me. Hopefully there will be plenty more of you who want to get your books and zines out there to the world. Please please please keep on seding the zines and books. I have  only got enough for one more installment and I would really love to keep this going.
Thanks
Japancamerahunter