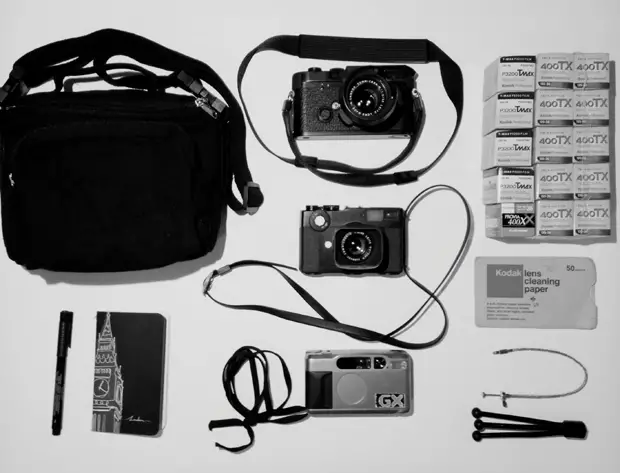 In your bag No: 521, Ben Gore
Ben keeps things short and to the point. No grand descriptions or details, just a simple layout. Come and check this skater bag out.

my name is ben gore and im originally from pompano beach, fl but have been living in san francisco, ca for about 6 years or so. lost count after 3. time fly when your having fun. im a skateboarder/photographer just trying to capture all the good times that im lucky enough to have. whether its walking around and shooting the movement of a city or pushing through the streets with all my friends.
im about to head off to london and these are the tools that ill be bringing with me.
leica m6 with a 50mm summicron, leica cl with 40mm summicron and a contax t2.
Thanks for sharing your bag with us Ben, very cool. Hope you have a safe and rewarding trip to London.
Check out the link and make sure you come and comment.
Keep them coming folks, we need more submissions, so get your bag on Japancamerahunter.com. Send me a hi resolution image of the bag (please make sure it is horizontal) and its contents, with some details about yourself and what you shoot. Oh and don't forget your contact details (twitter, flickr, tumbler et al). Send the bag shots here.
Cheers
Japancamerahunter