Interview with a collector, Duncan Wong
Duncan Wong is a collector of high calibre cameras who I first saw on RFF and later flickr. I had heard about his collection from friends, so I thought I should get a few words from him about it. This is what he said.

Welcome to JCH, please tell us about yourself, who are you?
I was born and grew up in Hong Kong. I am working as IT professional in insurance company. In leisure time, I collect camera equipments and vintage objects. In photography, I particularly focus in shooting black/white negative.
My Online Webzine about black/white photography & vintage camera, TV features & press media
http://www.eyescoffee.com/cover
http://www.eyescoffee.com/collectcamera
http://www.eyescoffee.com/media
My Flickr
http://www.flickr.com/photos/wongduncan/
You contribute a lot of 'cameraporn' to flickr, could you tell us why?
Not only in cameraporn. In fact I try to share with other people on camera collecting via different flickr groups.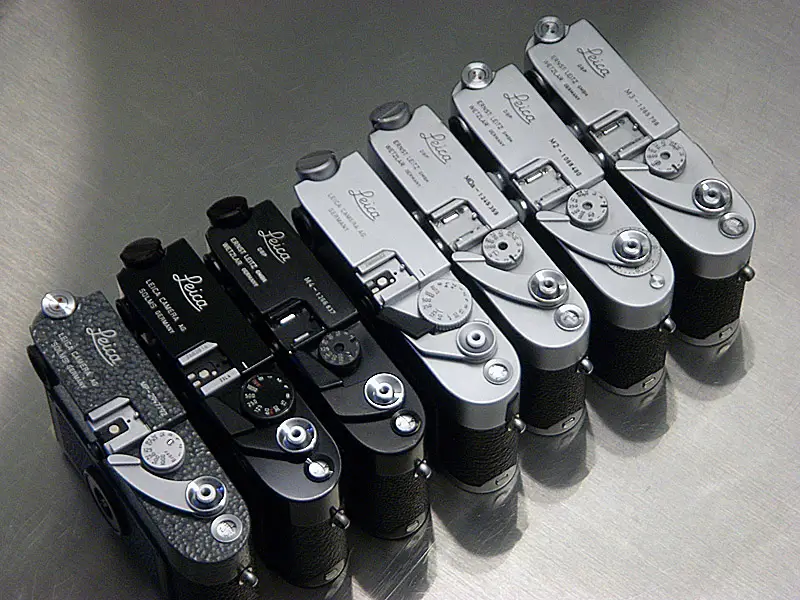 – My Leica M Family – (from right to left) :
M3
M2
MDa
M7 Japanese Engrave Edition
M4 Black Paint
M6 TTL LHSA Black Paint
MP LHSA 1968-2003 Hammertone
What is your personal favorite camera?
It is a very difficult question. I have been into shooting different cameras in different period. In past few years, Leica M film cameras are my favorite. Usually to mount it with a 50mm or 35mm lens.
But recently, I am exploring into super wide to ultra wide angle range, like 21mm to 12mm.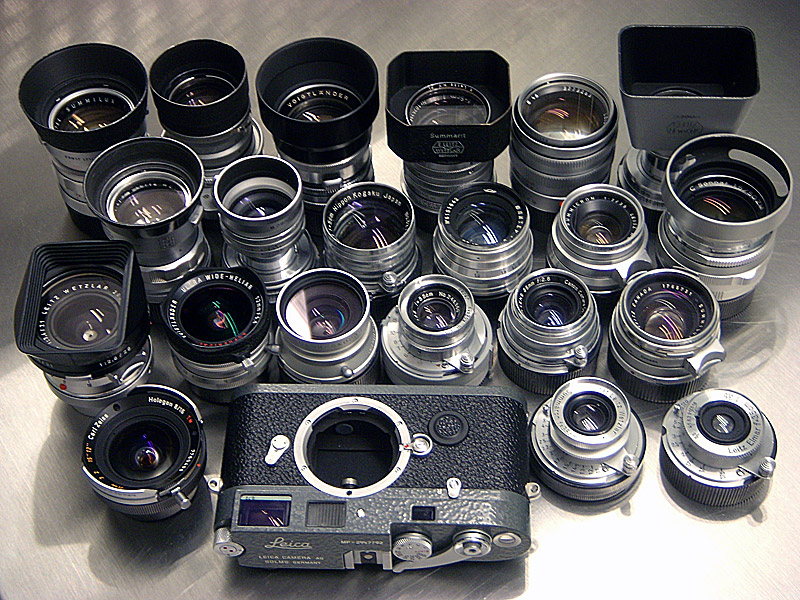 – My Silver Lens Family :
(row from top to bottom, then from left to right)
* * * ROW 1 * * *
Summilux 50mm F/1.4 V2
ALPA Kern Switar 50mm F/1.8 (M modification)
Voigtlander Nokton 50mm F/1.5 Prominent Mount (via adapter)
Summarit 50mm F/1.5
Summilux 50mm F/1.4 PreA
Summar 50mm F/2
* * * ROW 2 * * *
Summicron Rigid 50mm F/2
Summitar 50mm F/2
Nikon Nippon Kogaku Nikkor-S.C 50mm F/1.4
Jupiter 8-50mm F/2
Summicron 35mm F/2 (8-elements)
Carl Zeiss C-Sonnar T* ZM 50mm F/1.4
* * * ROW 3 * * *
Super Angulon 21mm F/3.4
Voigtlander Ultra Wide-Heliar 12mm F/5.6
Voigtalander Color Skopar 35mm F/2.5
Nikon Nippon Kogaku W-Nikkor.C 35mm F/2.5
Canon Serenar 35mm F/2.8
Summilux 35mm F/1.4 Steel Rim
* * * ROW 4 * * *
Contax G16 Hologon 16mm F/8 (M modification)
MP LHSA Hammertone
Summaron 35mm F/3.5
Elmar 35mm F/3.5
What got you interested in photography?
It can be as simple as our daily life, as a tool to record and capture moments with family and friends. But at the same time, it can go into a very serious work of fine art and documentary, and big subject in mankind. One of my admired area is works from Magnum photo agency. My favorite masters are Robert Frank, Joel Peter Witkin, Walker Evans, Robert Capa, Larry Towell, etc

What defines a great camera for you?
A camera creating intimacy with photographer when operating it. It can project different meanings. Leica is a good example in showing how a camera integrates smoothly with a photographer. But on the other hand, Holga 120 is a primitive camera (Oh, too primitive), that is big fun and challenge to use it. When a photographer indulges in the photo taking process, there are no difference.


– Leica MP LHSA 1668-2003 Hammertone, MS-Optical Perar 28mm F/4 Super
Triplet HK Limited Silver
It's all about the shooting at the end of the day, so what do you like to shoot?
To sum up what I want to achieve in captured images, for mystery inside photo images, which come from interaction of our childhood, dreams, memory and death along timeline of mankind. Subjects with strong feeling of time passing by, ruins, decayed cityscapes, etc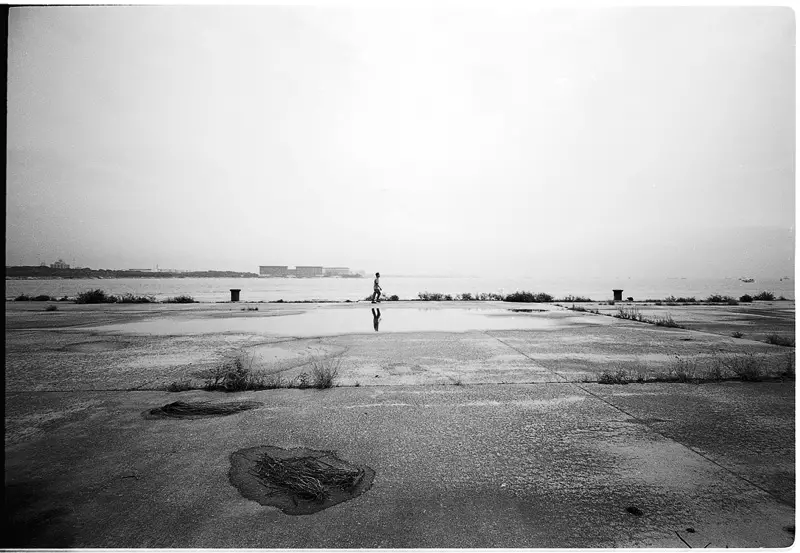 – Construction site in Tung Chung, Hong Kong (by G16 Hologon 16mm F/8
M modification)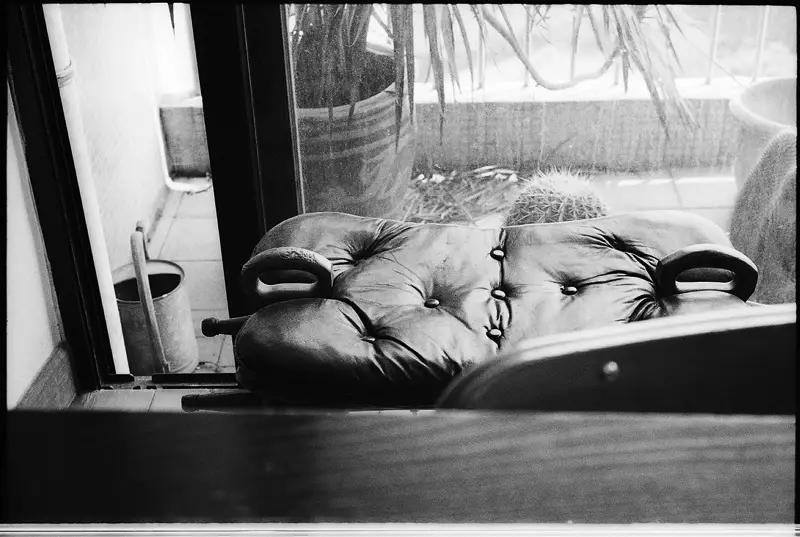 – My home (by Voigtlander Color Skopar 50mm F/2.5 LTM)
Thanks for sharing your wonderful collection and your thoughts with us Duncan. I see you have some very special MS optical items there too. It is an honour to have something like this one the site, and it is even better that they get used.
Do you have a collection that you would like to share with the followers of JCH? Send me a mail and lets share your passion.
Remember to comment and get yourself some camera karma.
Cheers
JCH