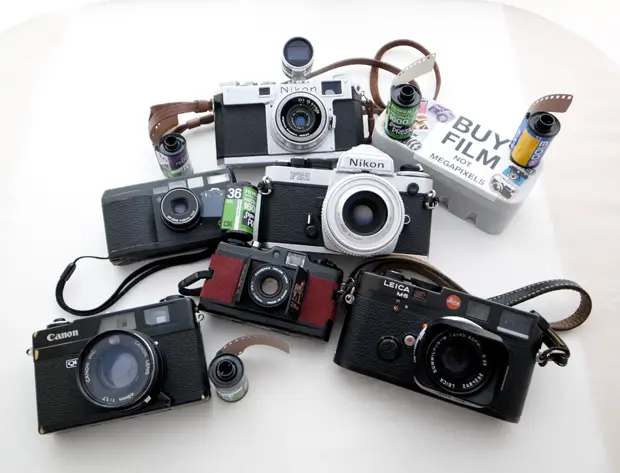 So, what does Japancamerahunter shoot with?
I recently posted a picture on Flickr with my personal collection of cameras, and several people asked me to describe it in more detail, so here it is in all its glory.

So, as you can see I do have a few cameras in my personal arsenal, but not all that many, and it has certainly thinned down from where it was a year ago. The main thing about all of these is that none of them are shelf queens, they all get used. I have no problem with people who collect cameras, but I like to be able to use mine. All of them have film in them at the moment (Fuji Neopan 1600 for those that are interested, apart from the S2, which has Kodak E100).
So let me tell you what I have got: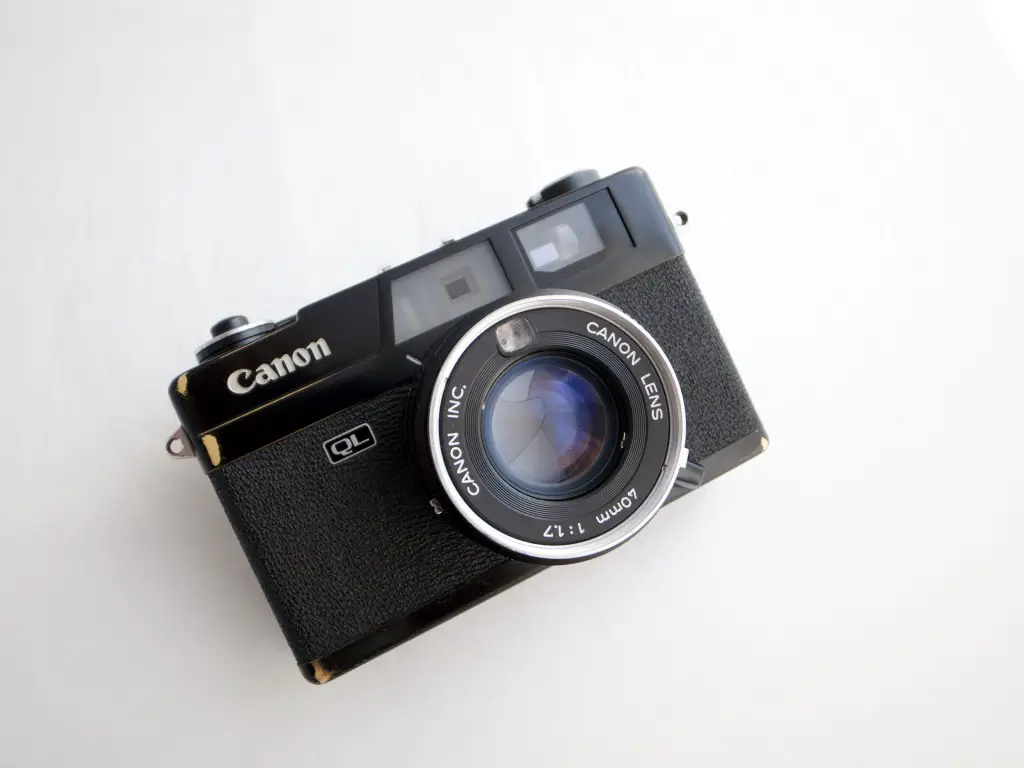 Canonet QL17 Black paint Japan edition
OK, truth be told this is not actually my camera. It is actually on loan to me until the owner picks it up. It is the first time I have used a Canon QL and I am enjoying it a lot. It is a small and easy to use compact rangefinder. The lens is nice and contrasty and the meter is spot on. The best thing about this camera is that it is really quiet, so I can get away with using it in some places that might otherwise get unwanted attention. I wrote a little article on these a while back, and they seem to be increasing in popularity, and for good reason.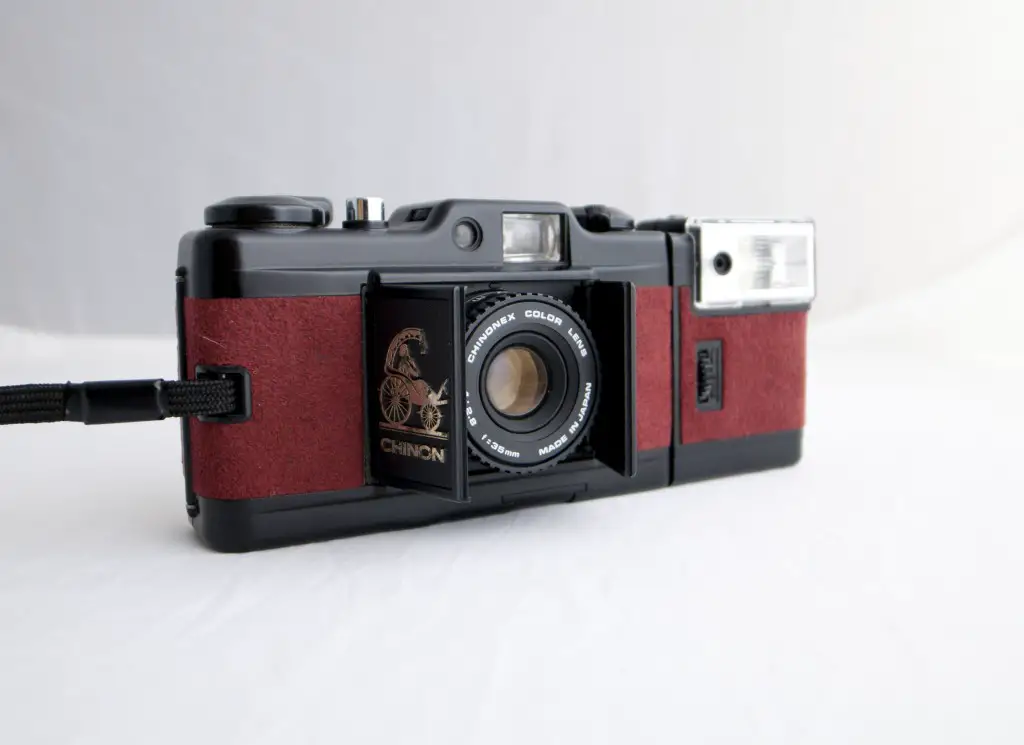 Chinon Bellami Red Suede Limited Stagecoach Edition
I had to have this camera. I mean, how often do you find a camera with your name on it? To be honest this camera is not the greatest, but what it lacks in optical quality it makes up for in character. It is basically a toy camera and gives you some very interesting effects. I will keep this camera forever.


Ricoh GR1s
This is one of my favourite cameras. It is so easy to use, the lens is fantastic, it is small and fast. There is nothing I don't like about the GR1s. But…mine is a complete dog! I bought it for a customer under the understanding that it was mint, but when I got it, it was horrible, so I kept it for myself. The LCD is broken, the motor is on its last legs and viewfinder is completely buggered. But, I don't care, because when it finally does die I shall take it to Ricoh and have it serviced so it will be as good as new. And then I will shoot it to death all over again. Check out the article about these lovely cameras that I wrote.


Nikon S2 with W Nikkor 3.5cm f/3.5 early version
I was very fortunate to be given this camera as a gift by a friend a while back, in the end they decided that it was better off in my hands. When I got it, it was grimy and covered in muck, so I worked my magic on it and cleaned it up. Internally it is in perfect order and works like a dream. I started using this camera and found it to be a pure delight to use. The lens is stunning and renders things in a beautiful old world manner. Unfortunately I don't use this camera enough, and have decided to sell it.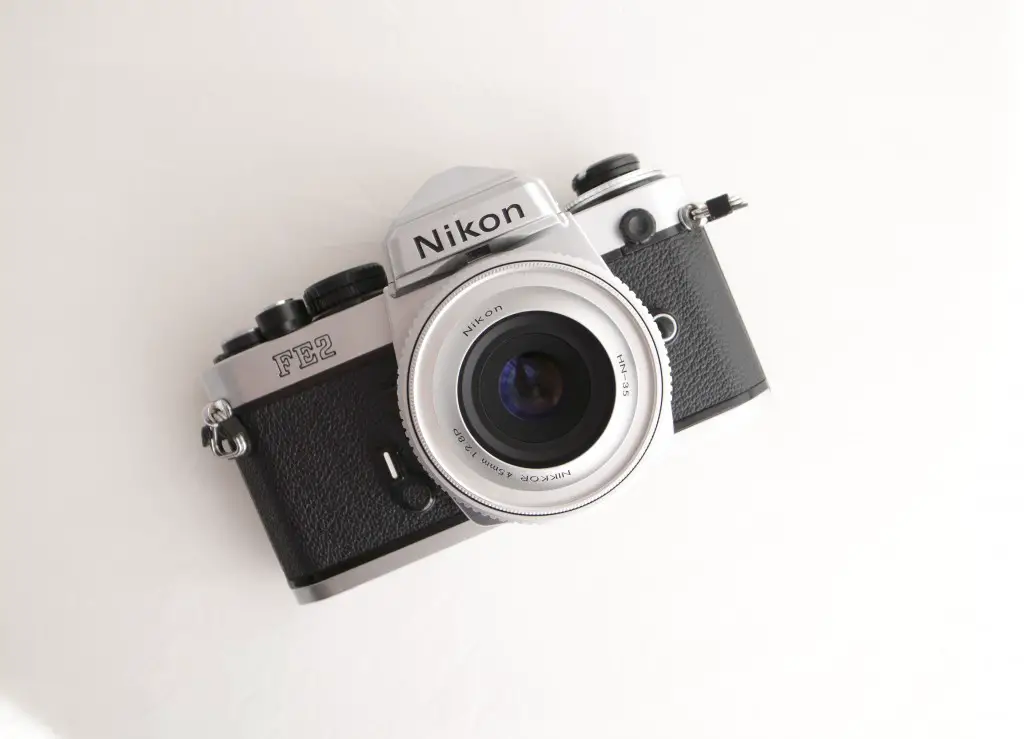 Nikon FE2 with Nikkor 45mm AiP f/2.8 lens
This camera was another gift, though to be fair it was completely buggered when I got it. I had it repaired and it will always be part of my collection. I love the feel of this camera. I used the Nikon F3 for a long time, which is a fantastic camera, but I like the light weight and simple meter in this camera. This is an early version with the honeycomb titanium shutter. The Lens is something I bought for myself. I love the 45mm Aip, it looks wonderful, and has a sharpness that makes thing look almost 3D. It fits this camera perfectly.


Leica M6 with 35mm Summicron f2 ASPH chrome version
This is my love, the camera that I wanted for such a long time. My M6 is a little bit special compared to many on the market. The camera was overhauled for me by one of Tokyo's finest repairmen, and it is now so smooth that you would almost forget that it has film inside. It is an absolute dream to shoot and I have been very happy with it. I am actually considering selling this camera because I am lusting after either an M2 black paint or an MP.
The Summicron is possibly one of the finest lenses that I have ever used, it is so sharp that is still shocks me. Some people ask "why the chrome?" Well, it is because this was the lens that I was fortunate enough to get. The chrome version weighs more than the black version because of the brass used in the construction. I doubt I will ever part with this lens.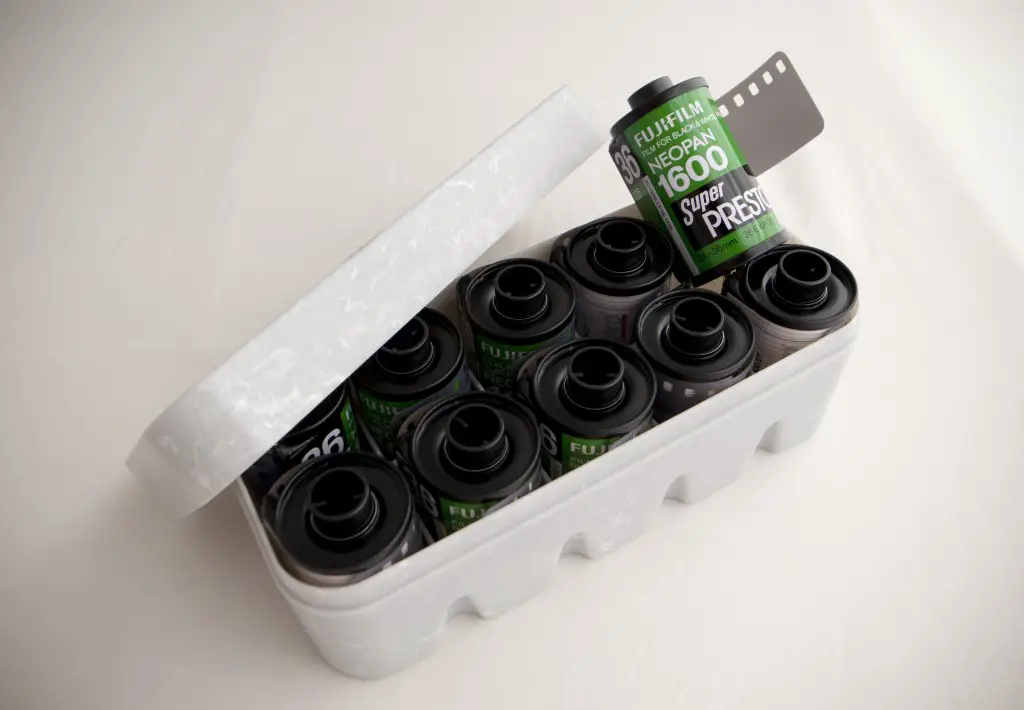 Film Case
I have had a huge amount of people asking about these, so I thought I would fill you in. Fujifilm was making these until last year, at which point the decided in their wisdom to discontinue them (I swear, Fujifilm seems to hate their film customers). But, there is good news. I am having the cases made again by the original production company. They will be exactly the same, except the will feature the Japancamerahunter brand instead. I am hoping to have these ready for the end of August, we are currently negotiating the schedule. Keep on checking the site for announcements, and don't worry, there will be more than enough to go around.
So, there you go, those are my cameras. As always I can find you any of these cameras if you would like me to. I hope that you liked seeing what I shoot.
Thanks
Japancamerahunter