The new JCH site is here!
After months and months of planning, head scratching, changing our minds and then finally realising we have to get it done, we are finally ready to share the new and improved JCH site with you all.
Several months ago, I was speaking with my web guy, David, and we came to the conclusion that the site needed to have a serious upgrade. There were some serious issues with the way the old site was working, and with an ever increasing amount of viewers we realised the old site might not be able to take the strain.
So we decided to build a new site from the ground up, which is no easy task. It took months and quite a fair amount of headaches, but we have finally done it.
There are loads of improvements that you are going to see, not only with the layout but with the ease of navigation, and the cross platform functionality. Finally we can have larger images on the site, video (more on that soon) and so much more.
There are lots of new and exciting things on the site, which I am sure you are all going to enjoy exploring.
One of my favourites is the new search function, which makes it a lot easier to find something on the site. The old one was rubbish, but I think this one will be a lot more fun to use. Now you will actually be able to find all of the bag shots!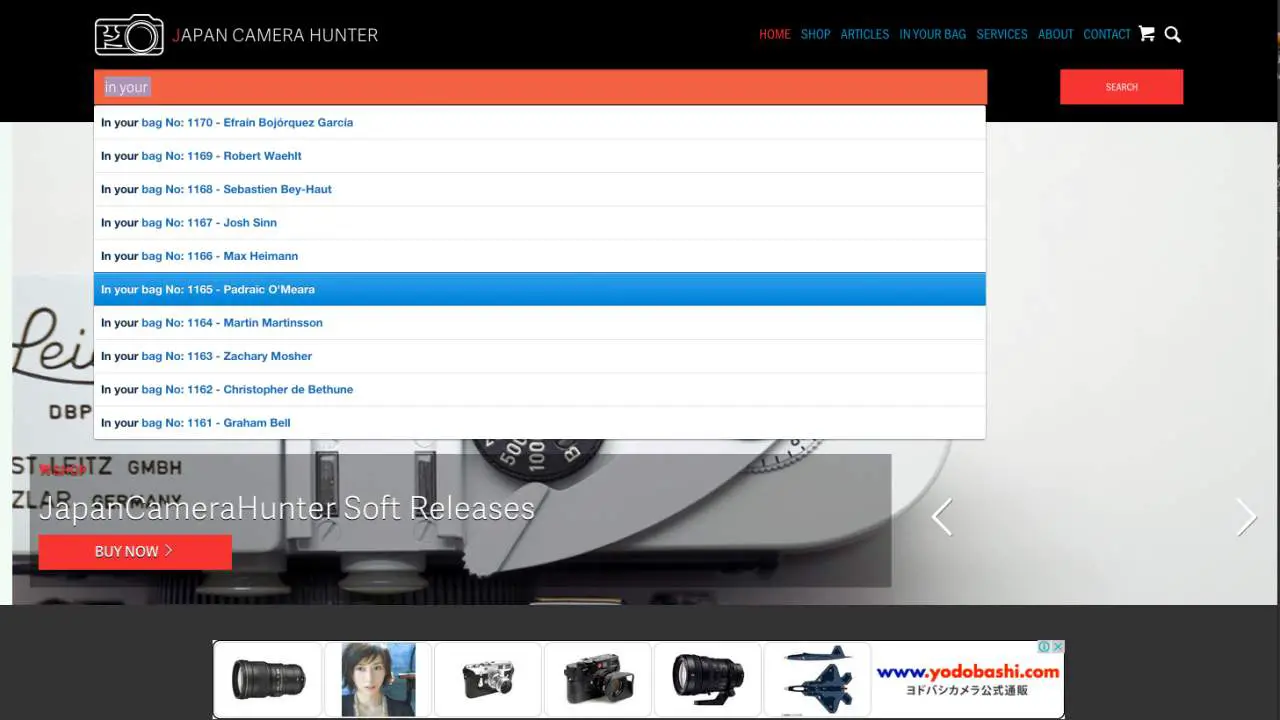 Also we have made it easier to find out what services I offer through the site. With much more information and easier links so you can get in touch with me. No more digging around, it is all in one place. All roads lead to Rome as they say.
There are still a few bugs that we are trying to work out and obviously things will change as we figure them out, so please be patient with us. We would like to deliver the best possible experience to you. And that is where you come in. We need your feedback. What do you like? What isn't working? How can we improve the site more for you? Please comment below and help us make JCH even better.
We are also aware that the images may look blocky on the front page and some other pages. This is a legacy from the old site when I couldn't use large images, so it will take a while for me to go through some of the posts and change the image sizes. But for future articles the images are going to be a lot better and you can click on them to get a bigger image, w00t!
I would also like to say a huge thanks to David Ashkanasy for his patience, skill and ideas in putting this site together. He is the man who really made this happen. You can check out his site and his work here www.ashkas.com.
The site is going to continually evolve and get better, so keep on coming back and checking out the improvements. I think you will all really like them. please try out all the buttons and see where they lead you, you might find something you have not seen before.
Many thanks for all of your support. I do this for the love of it and your support helps me to bring you more photography news, cameras, new products and everything film related.
Thanks
JCH