The JCH Xmas goodie grab
Christmas is coming and the genetically modified goose hybrid is getting fat. 2016 has been what some may describe as an 'interesting' year. But rather than let it go with a whimper, why not let jolly uncle JCH bring you something special from his bulging sack…
OK, maybe that didn't come out quite right. Anyway,  despite the general sense of turmoil in the world, 2016 has been a very good year for shooting film and for JCH too. There are new films coming on to the market, which is really exciting. I released my own brand of film earlier in the year, and it has been enough of a success that I have already ordered the next batches to be put into production. The support shown for the film tells me that 2017 will be a great year for film. But 2016 isn't quite finished yet. For Christmas is almost upon us.
So I decided to put together a little list of some of the things I have seen a liked this year so that you may put them in your letter to Santa. There are lots and lots of passionate people out there who make some wonderful products which would definitely make for some fantastic gifts for that special photographer in your life (even if that is you).
So without further ado, go and buy something and fill your stocking.
Monarch Straps
Monarch Straps and I have teamed up to do a little collaboration. The Japan Camera Hunter Signature BOA Strap is handmade from type III US made Paracord finished with top grain leather; formed to incorporate a survival functionality. In the signature JCH red and black. This limited edition strap is only available directly from their site. Check them out at monarchstraps.com
120 film love
120 Film love are a bunch of guys from all over the world that are picking up some steam on Instagram. The are really passionate about 120 film, hence the name. And they channel this passion into making all sorts of sweet apparel and skateboarding related goodies. What could be better? Go and show your support and get some of their stuff. I am rocking one of their toasty warm beanies this winter.  Check them out at www.120love.me
Tap And Dye
Tap & Dye are mainly known for their beautiful camera straps. But recently they have been branching out into making some pretty snazzy patches and pins. These are the perfect stocking filler for the film crews out there. Come and join the Rangefinder Brigade. Check them out at www.tapanddye.com
Shoot Film co
ShootFilm Co are really passionate about shooting film. So passionate in fact that they made these super cool photo memo books so that you can keep track of what you are shooting. The also just so happen to have some lovely patches and pins too. Check them out at shootfilmco.com
HoldFast Gear
HoldFast Gear make some really lovely bags. I reviewed them earlier this year and found them be beautifully made luxury camera bags for the photographer with style. You will have to be in someones good books this year. Check them out at holdfastgear.com
Cub & Co
Cub and Company make really classy camera straps, straight outta Brooklyn. And now they have started making some really cool bags too (review coming soon). Just what you need for those long winter photowalks. Go and check them out at cubandcompany.com
GradeSelect
Gradeselect are the original cool. And they are still going strong. Go there and grab some stickers and pins for your Xmas swag. Check them out at  www.gradeselect.com
Asilda Store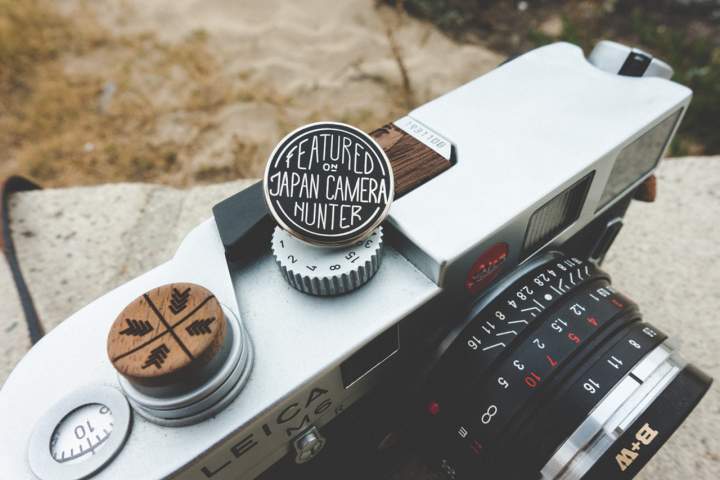 Asilda Store made the limited edition JCH pins a while back, and there are some till available. Show off your JCH fame with one of these lovely pins. Check them out at  www.asildastore.com/collections/all/products/featured-on-jch-le-500
And this is where the Christmas bonus part comes in…
The support everyone has shown me for the film has been wonderful and I truly appreciate all that have been involved with it. So I have decided to give something back to the supporters of JCH StreetPan. And it couldn't be simpler. If you buy 5 rolls or more from the shop this month your name will be put in a hat. At the end of the month my glamorous assistant will pluck a lucky name out of the hat and they will receive a smashing Contax T2 camera. Oh and some goodies too.
This is actually my personal T2 camera, which I shot the very first rolls of StreetPan on. So it has kind of a history. It is not a minter, it is a user camera that has been around the world and been a reliable friend. And now it must go to a new home. Who knows, it could be you. Winners will be announced via this page and Instagram on December 20th, that way I might be able to get it to the winner for Xmas.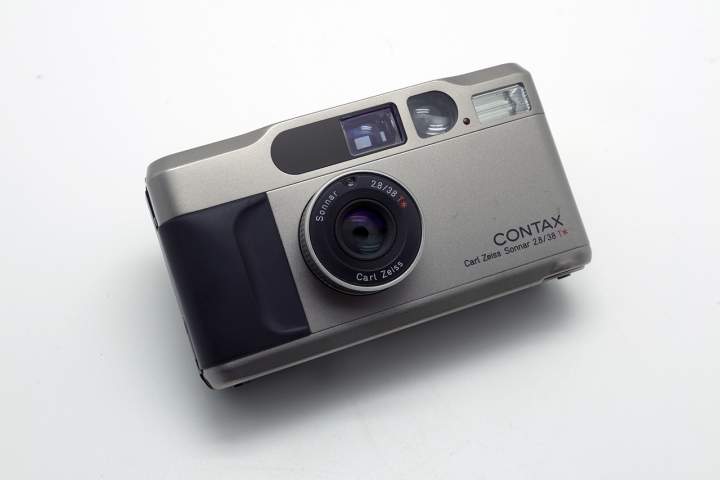 In fact, I have so many goodies that I shall be choosing a total of 10 names from the hat and they will get some excellent bits and bobs ranging from disposable cameras right through to straps and all sort of other lovely things, some of them made by the lovely people that I listed above.
And if you are buying a camera, either from my current sale items, or through me sourcing you one then I will chuck a free roll of JCH StreetPan in the box with it.
Some come and grab some film and maybe you will get a bumper Christmas goodie box too!
Happy Xmas
*Update* I finally got over my Christmas roast meat binge and have pulled the names out of the hat (well, a box, I don't own a top hat). Congratulations to the following winners. I shall be contacting you very soon.  for everyone that didn't win, a huge thank you for taking part and for your support. I actually sold out of film during this giveaway.
1st prize: Kyle Martin
Runner up random prizes: Lance Takata, Dylan Chew, Gregory Antikan, Tommy Spencer, James Lee, Andrew Wright, Serena Sigona, Dorian Dixon, Ron van Dijk. 
JCH