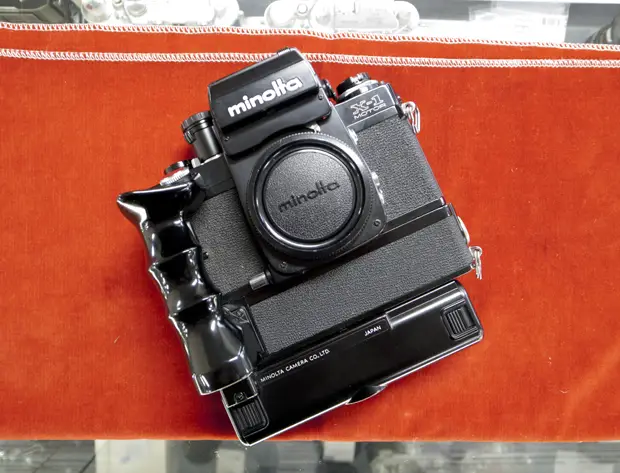 The ICS camera fair roundup
So the camera fair is just about over and as usual there were some stunning items on display. So here is a little report on some of the things that I found.

The ICS fair is a bit smaller than the others and this one was really short too, because of the national holiday. The first day was a half day, so the usual throng of people was not evident and the buyers were less conspicuous, although they were there.
The afternoon start meant that there was not a 3am queue this time, and the lack of special items meant that there was not the rush that is usually associated with one of these shows. I turned up a little bit later than normal for an assortment of reasons, but I was still able to get some great deals and find some lovely items on the shelves.
For example this….


This is a boxed and unused M4 straight from the factory. It has never been opened as the store owner had it in his stock room for many years. This is a one of a kind gem, something that you practically never see. I really hope that someone buys it, opens it up and puts it to good use, as it is a crying shame to keep it in the box. It should have its own opening party!


And on the shelf right next to that one was this gorgeous IIIf, a real beauty. This shop had some stunning items on the shelves and I ended up buying a couple of things from them as they had just what I was looking for.
After the main part quietened down a little bit I was able to go and have a look at some of the stores, as the crowds had cleared away. I found several items that I didn't think I would see, and some familiar faces.


This is one that I didn't think I would see, a Safari Leica M8. Not really the sort of camera that I would go for, but it is rather unusual to see one. Unfortunately he is asking waaaaay too much for it and he had not sold it by the end of the show. Still, it is pretty to look at if that is your cup of tea.


Now this is more my thing, a very pretty M3, single stroke, recently overhauled and plus 1 million serial number. This was a very good price and a very nice looking camera. There were literally hundreds of these to be found and I ended up picking one up for myself. Who knows, you may see it soon on the pages of JCH.
There was one special item that I went there for though, a very special lens. It is rare, really really rare and I am going to be talking about it in one of the next posts. Can anyone guess what it is? Remember the last special lens that I got? Well this one tops it! In fact, there is more than one lens, so there is something to look forward to.
This was a short but fun little show and I got some great deals. There will be more of these and I am always ready to take orders from you all if there is something you want.
Hope to see you at the next one.
Japancamerahunter