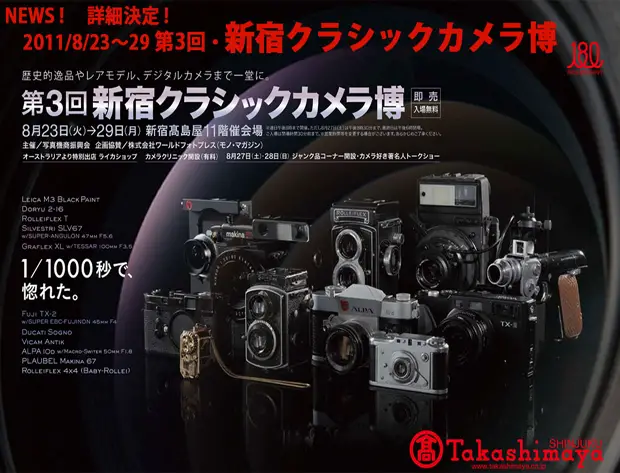 Remember this? I posted it last month
Well, today was the first day. Now, I wasn't as eager to get to this one as the last, mainly because this one is a little bit different from the others, this show is smaller and for the out of town suppliers, so the selection is not as good. Though it is still impressive.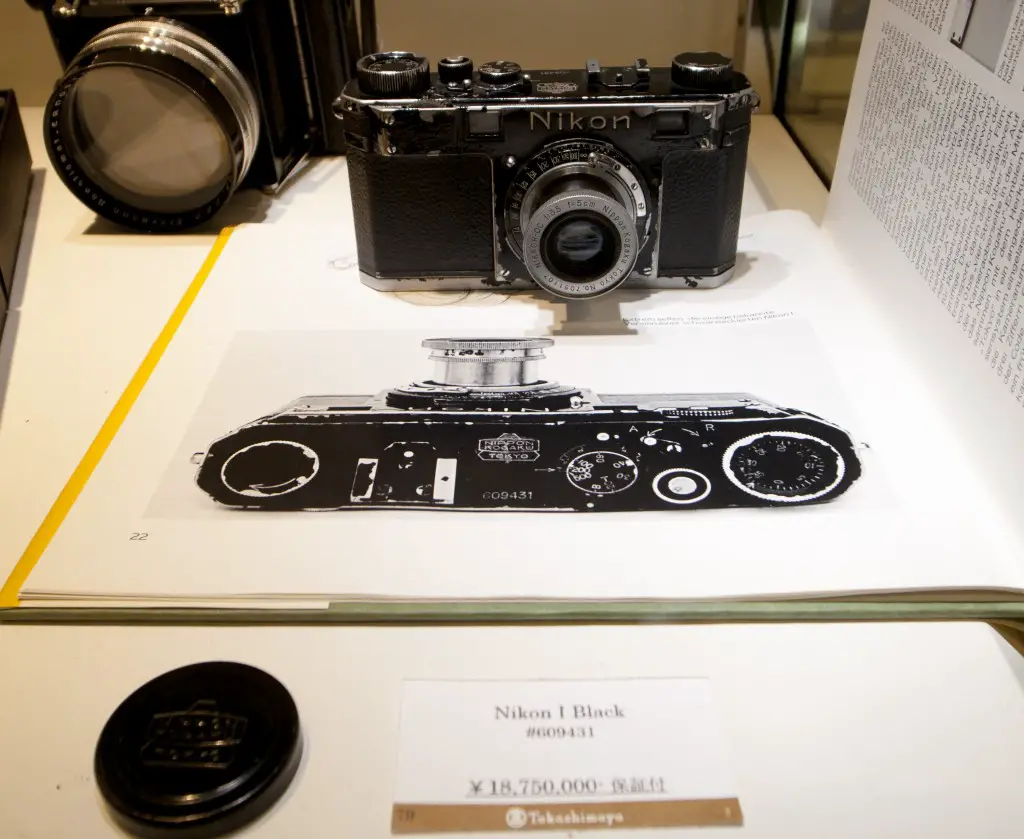 Yes, you are reading that correctly, that is a Nikon 1, and they want $140,000 for it! In fact, so impressive is this camera and so rare, that the Nikon Corporation themselves are thinking about buying this camera. There are probably only a handful of these cameras left in the world, so just seeing one is pretty amazing.
But there is more, oh so much more. This may be a smaller show than the others, but it is not short on amazing items.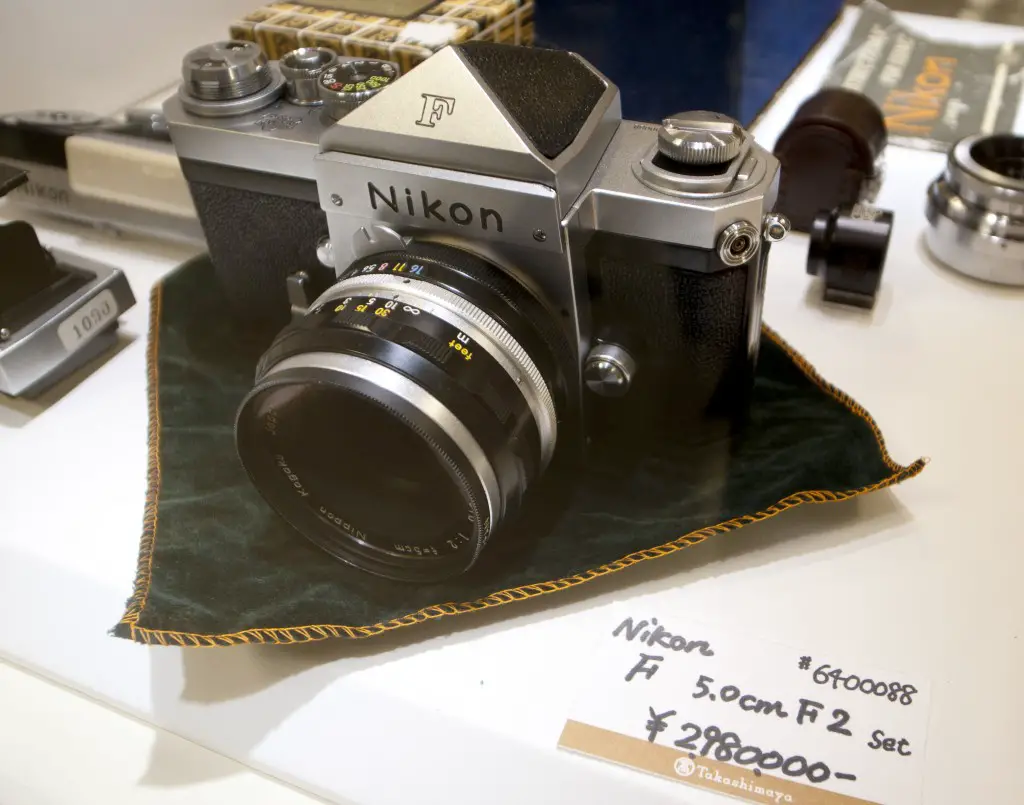 Wow, just wow. One of the earliest Nikon F cameras ever made. The first one ran the serial number 6400001, so this is basically number 88 off the production line, and it looks like it is new. Only in Japan, seriously. There are a number of people who are hovering over this one, but they are undecided, because it is sitting next to this….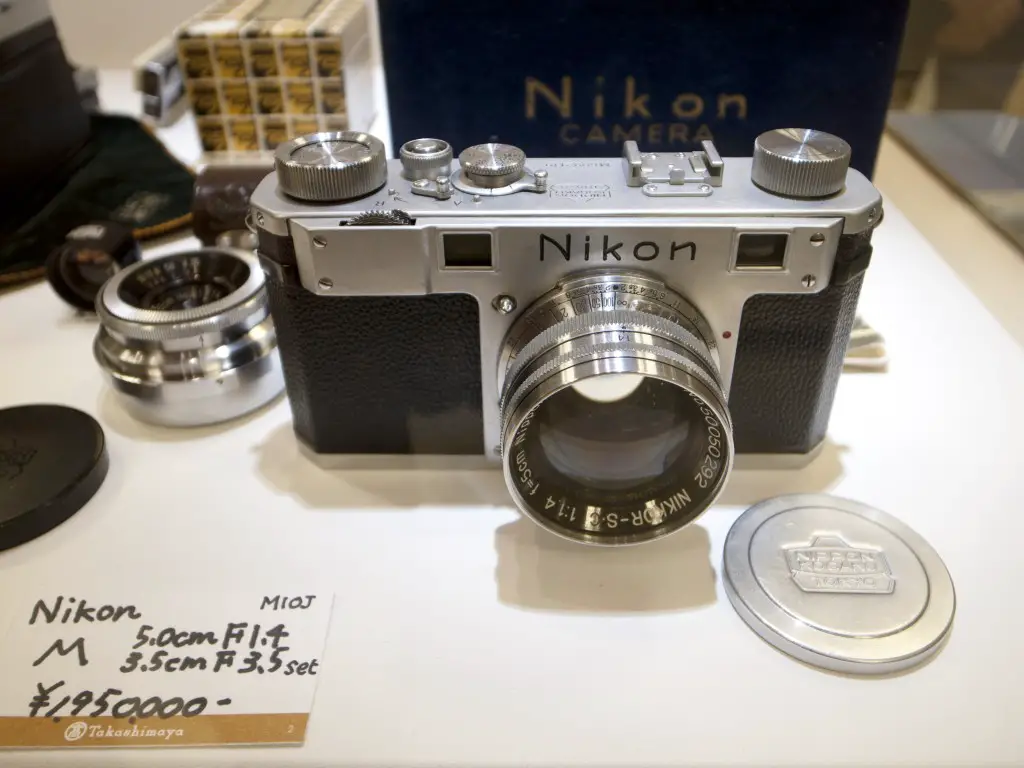 This is a Nikon M bearing the Made in Occupied Japan stamp, with two lenses and the original box! I mean, the original box…that is amazing. And look at the condition, it looks like it was just made. Brilliant. A real collectors item.
But the next one really takes the cake, I have never seen anything like this in all my time here.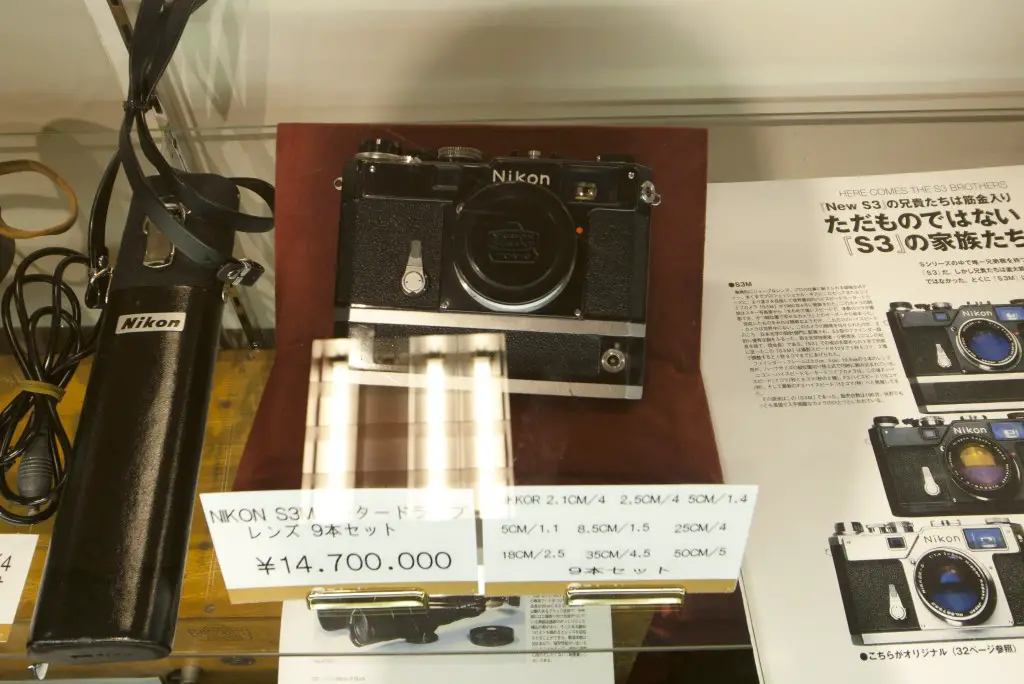 Apologies for the crappy picture, but some of these places are not all that enthusiastic about you taking pictures of their stock.
This camera is the Nikon S3M, in black. And look at the price, it is mental, until you look at the label on the right and you realize that it comes with 9 lenses, including all of the super telephoto lenses. An absolutely amazing collection.
So, that was day one of the camera fair. I shall post more tomorrow. I have found a few things for customers, and I will certainly find more tomorrow.
Please let me know if you want anything from the show and I will see if I can find it.
Cheers
Japancamerahunter