Show us your film: Summer is coming
After a nifty call for submissions we have been graced with a hole load of lovely film stashes. So without further ado let's get to peeping.
Christos Theofilogiannakos
My name is Christos Theofilogiannakos and I'm an amateur photog hailing from Greece, shooting film exclusively.
My favorite films are Fuji Superia 100 (R.I.P.) for colour work, Kodak Tri-X for B&W and I absolutely love cross-processed Kodak Elitechrome.
Here's my current stash, soon to be augmented with lots of expired Portra 160vc in 120 format which I found dirt cheap while roaming the internet (I won't tell you where!)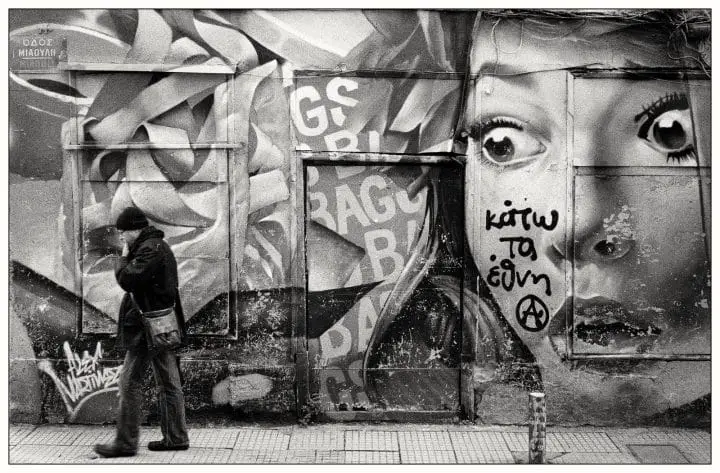 Robert Pap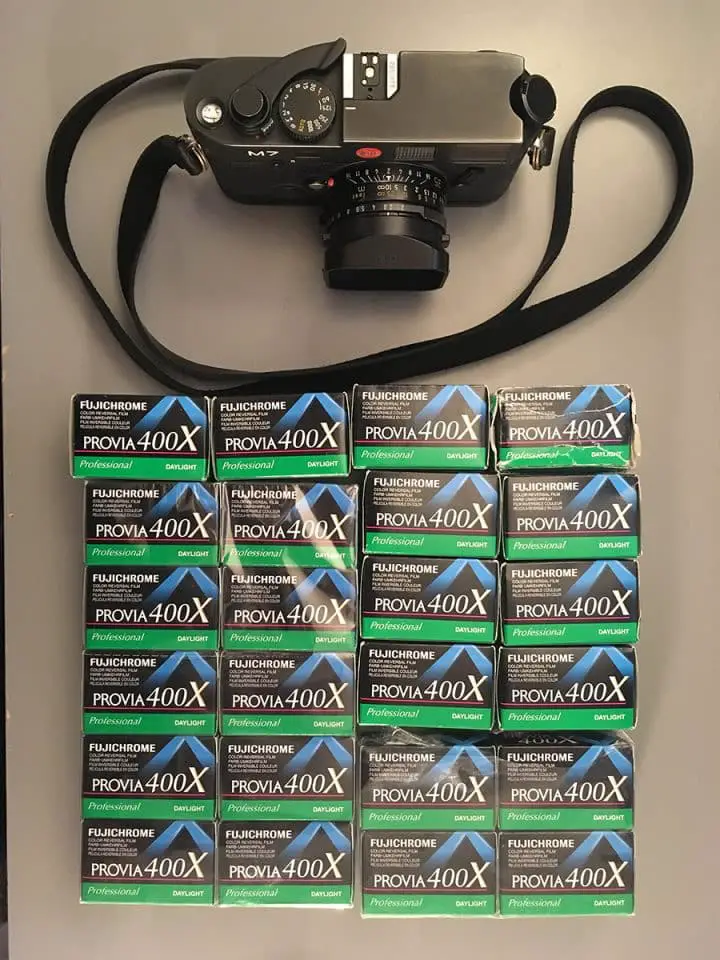 My name is Robert Pap and I am based in London, UK.
Here is my current film stash.
Alfred
My name is Alfred, from Hungary.
Here is my exclusive-analog-fridge. I think I need more spare time…🙂
Alfred
Robert Blue
Hi!  My name is Robert Blue and I live in Seattle WA and here is my stash.
The left side is my expired film stash, mostly from my thrift store finds. I bought a Canon body and two lenses recently for $40 and seven rolls were in the camera bag!  The right is my new film.
I had acquired a few film bodies while buying lenses to adapt to my E-M10 Mk II so at some point I thought "Why not shoot some film?"
Well, after I got my prints back I was hooked.  I've acquired somewhere around 75 film cameras since then and even learned to process my own black and white film.
Gregg Cordier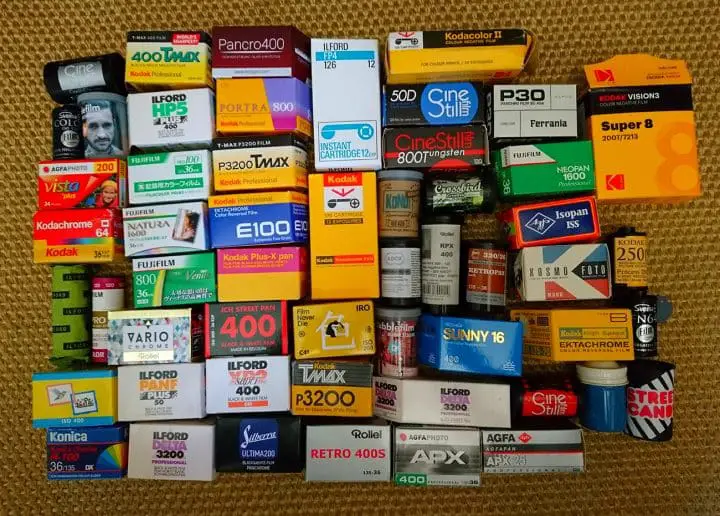 Here is a photo of my film stash, hope you like it.
Gregg
Dennis Sulz
Here is a few more of my frozen stash of film.  The 100′ cans on the side contain 36 ish frame rolls ready for exposure.  Not often I have this much but my recent purchases has left an abundance of future fun.
Have you shared your stash yet? Your hidden fridge? Come on, get involved.
Also, please make sure you submit your film through the link below, otherwise I might miss it (This is vital as I get an awful lot of mail).
I would love to see your collections, so if you want to send them in feel free. Perhaps you can include a couple of shots taken with your favourite films, that would be fun. Click here to send your stash. Please make sure you send the submissions to this link, otherwise they will not be featured.
Thanks
JCH