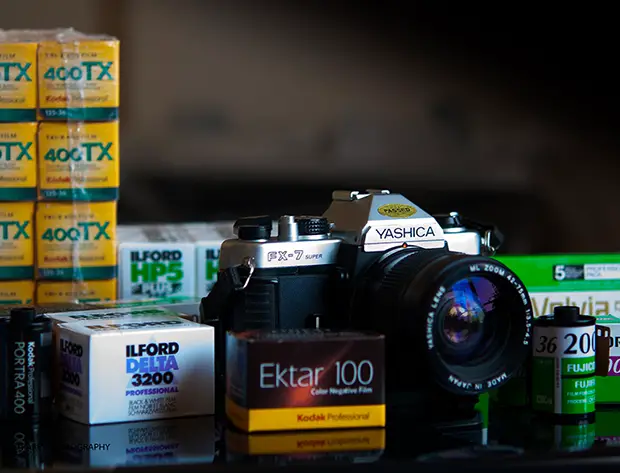 Show us your film : Take a walk on the film side
A few great stashes have come in lately. Loads of great Kodak goodness in this one. Check it out.

Fernando Callo


First of all, thanks for the opportunity. I've been featured on your website before with my bag (https://www.japancamerahunter.com/2013/08/in-your-bag-no-602-fernando-callo/). And when I read about this new section, I knew I had to send my film collection. So here it is, it's a small one.
35mm: 11 Kodak Ultra 400, 8 Kodak Gold 200, 3 Fuji Sensia, 1 Ilford Pan 400 and 120mm: 4 Kodak Portra for my new medium format camera, a Yashica MAT TLR (the 4th film is actually on camera)
You can check out more of my work and follow me here:
Website: www.aluzinando.com (I'm building a new portfolio so this is kind of outdated)
Instagram: instagram.com/fernandocallo
Tumblr: notesbyfernando.tumblr.com
Thanks buddy!
Steven Jodistiro


Here's my film stash.
Part of the fun in shooting film is that you get to choose different look and feel every other day.
And to me that's not done by moving sliders around in Lightroom.
So here's a snapshot of my ever-changing collection.
4×5
Arista EDU 100
Ilford FP4
Ilford HP5
Kodak Portra 160
Kodak Ektar 100
120
Kodak Ektar
Fuji Velvia 100
Kodak Portra 800
35
Kodak E100VS
Agfa Vista 800
Fuji Natura 1600
Fuji Acros 100
Fuji Velvia 100
Efiniti Uxi
Khaled Fares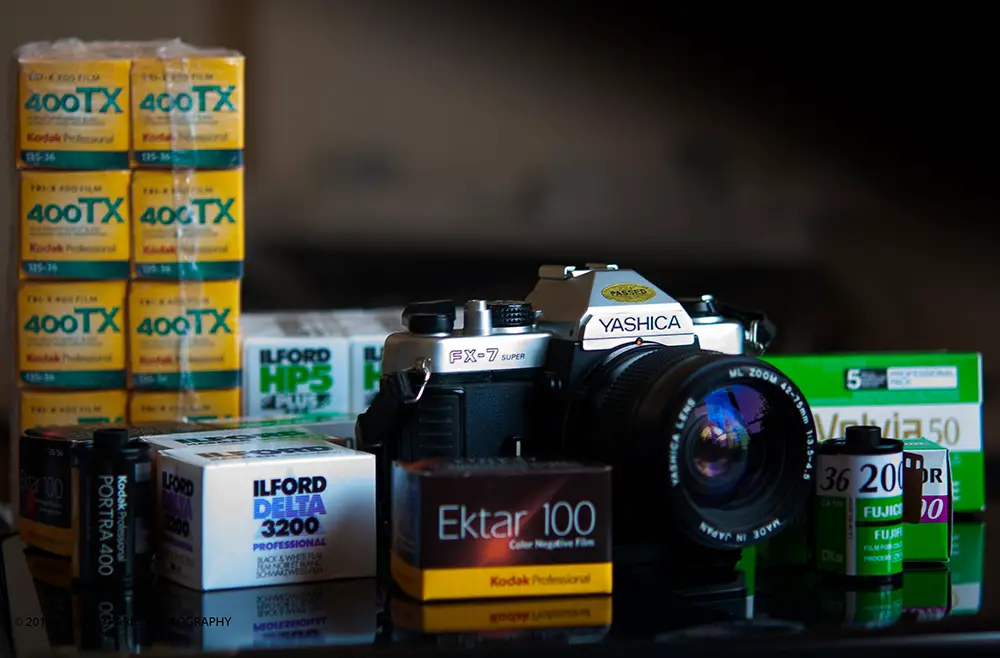 I'm khaled fares – Egyptian photographer live in Oman.
This is some of my collection, the rest at my fridge.
Shooting film & digital.
But film is preferred to me due to its colors saturation, contrast, huge amount of info, after scanning you get at least 130 MB, When you increase color depth to 32 Bit / channel, you will talk about 500 MB per shot.
Rather,the dark room also is the real fun & experience dealing with chemicals, time, dilution, and looking forward to your film, what happened to it, waiting to dry .
Leave everything and run to scan it. it is really a great process, teach you how to Deliberate in taking shots, moving right & left, up and down to get the perfect position
Especially when you work with a pro film, you pay and act like a pro.
At the past, we were take one roll for: relatives wedding, school mates, week end walk, our bets & cars, our family new born .
Now : we take 3698 photos for our weekend trip only
Jolly good show, thanks guys.
I would love to see your collections, so if you want to send them in feel free. Perhaps you can include a couple of shots taken with your favourite films, that would be fun. Click here to send your stash. Please make sure you send the submissions to this link, otherwise they will not be featured.
Thanks
JCH