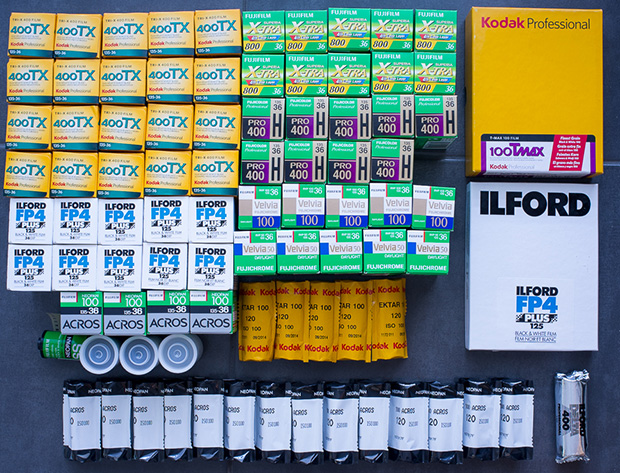 Show us your film : The stash is strong in this one
Some more great film stashes to tide you over, as I am going to be on a plane for a bit. Seems a lot of you like to keep beer with your film. Jolly good.

Tim Esche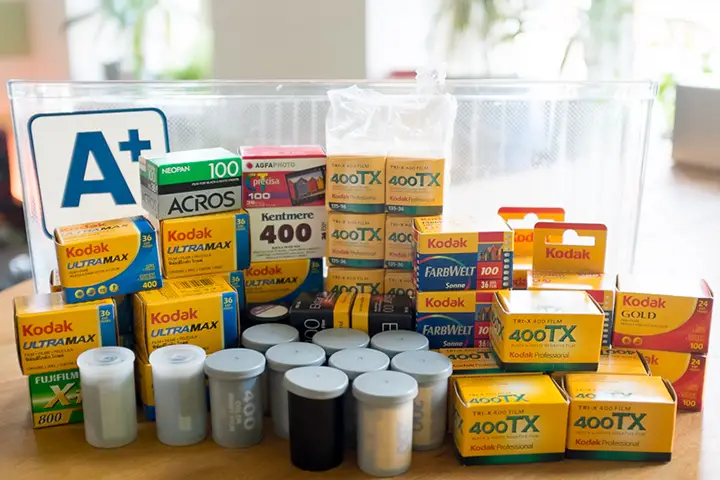 some stash from cologne, germany. http://negativentwickler.de/
cheers bellamy!
tim
Digby Pritchard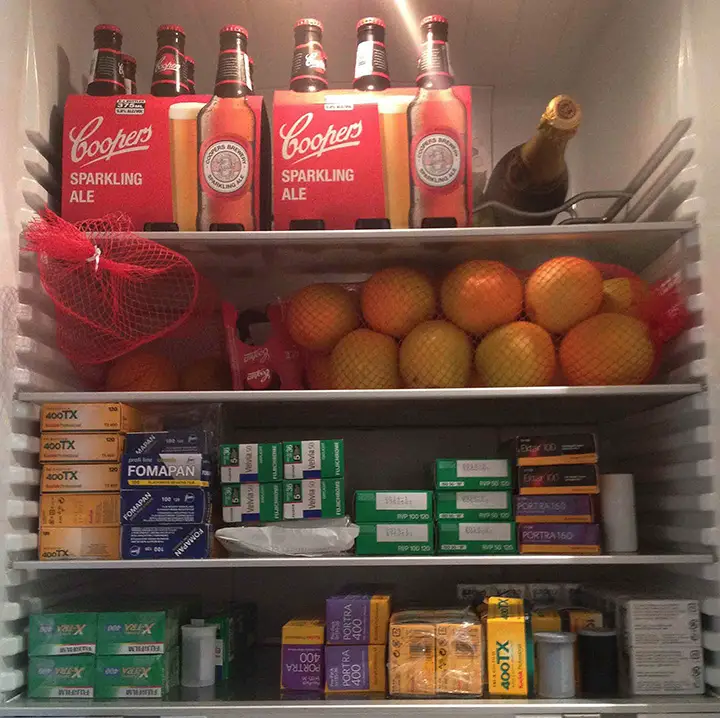 A nice mix of 120&35mm to feed my small collection of cameras. I always want to be able to settle upon a narrow-er selection of film products, but despite the supposed death of film, there are so many yummy choices out there and it's great to have your own film-lucky dip sitting at home.
My family like to joke that my fridge has only film or beer in it. Clearly this is unfair as the evidence demonstrates. I also have oranges.
A sound example to all the kiddies out there – use film and drink good beer. You won't go wrong.
Cheers,
Digby
Adrien Imhof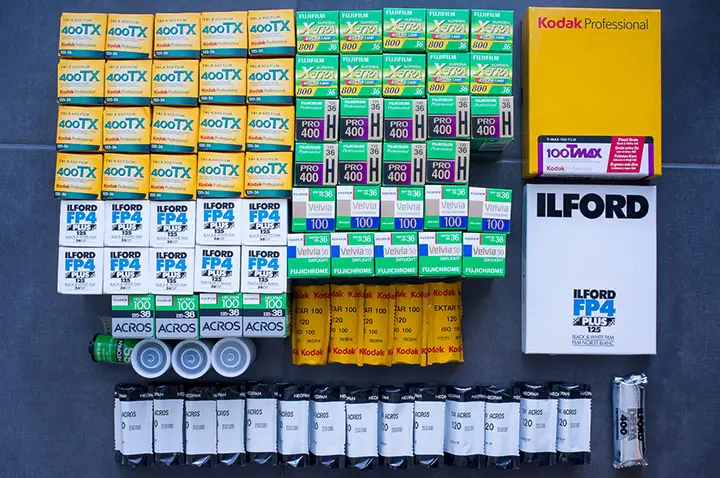 My name is Adrien, and I come from Switzerland.
I shoot digital when I must take pictures. But when it is for pleasure, I only use film!
Here are my film stock. I renewed it last week, and there is already missing piece…
135 :
20x Kodak Tri-X
10x Ilford FP4+
4x Fujifilm Acros 100
3x Fujifilm Neopan 100ss
10x Fujifilm Xtra 800
9x Fujicolor Pro 400H (the tenth is already in my camera)
5x Fujichrome Velvia 100
5x Fujichrome Velvia 50
120 :
14x Fujifilm Acros 100
1x Ilford Delta 100
5x Kodak Ektar 100
4×5" sheet :
25 pack Ilford FP4+
50 pack Kodak 100 Tmax
The pack of FP4 isn't full as I have already used some sheets.
My word, that is a lot of film. Nice to see your stashes guys. Happy shooting.
I would love to see your collections, so if you want to send them in feel free. Perhaps you can include a couple of shots taken with your favourite films, that would be fun. Click here to send your stash. Please make sure you send the submissions to this link, otherwise they will not be featured.
Thanks
JCH