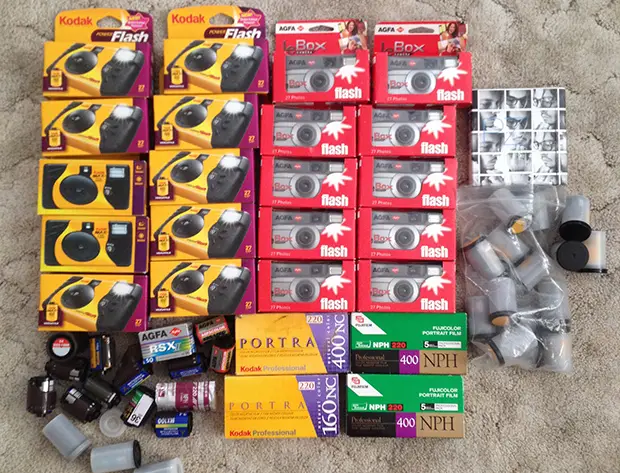 Show us your film : For the love of emulsion
There are some serious collections out there. Some of you guys have amazing dedication to your preferred film type. Here are a few more collections for you to drool over.

Kyle Ablett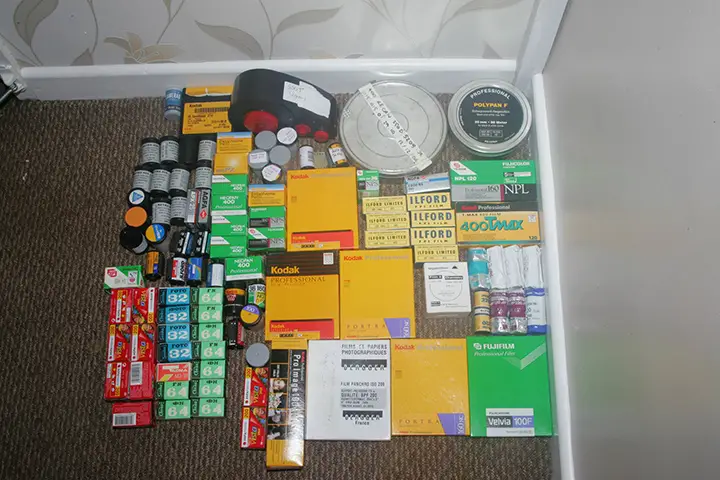 I looked through my fridge and laid out the film to take a photo. I've recently acquired some unusual film, I got a brick of Ilford FP3 in 120, a roll of Kodak SO-275 220 film (if anyone knows what this is could you comment), I've also gotten some Neopan 400, a few rolls of Svema films, Kosak Vision2 250D + 500T and some Polypan also a singular roll of Kodak Ektar 1000. I've seen much more impressive film stashes on here, but this is my stash.

Also this is a shot on Neopan I really like but can't figure out why
Kyle
Vance Lester


Here are the three stages of my around-the-world trip in early 2013 shooting only film. I started with a purchase of 100 rolls of Arista premium 400 and about 20 rolls if various Kodak color film. All of this was tossed into a carry-on backpack with my Leica m2. It traveled with me from Beijing to Canada, Poland, Germany, Czech Republic, Thailand, Laos, Cambodia, Vietnam, and Hong Kong over the course of six months.
Next up was the processing of said film. With only two reels and one tank, it was a slow process.
Final stage was scanning and editing. Using an epson v330 means that I can only scan one strip at a time. I really should have bit the bullet and grabbed a v750. If I ever do a trip like that again, I will. Or hire someone to do the scanning for me.
That's it. Check out the results at www.vancelester.com or www.photogeek.ca
Demetri Parides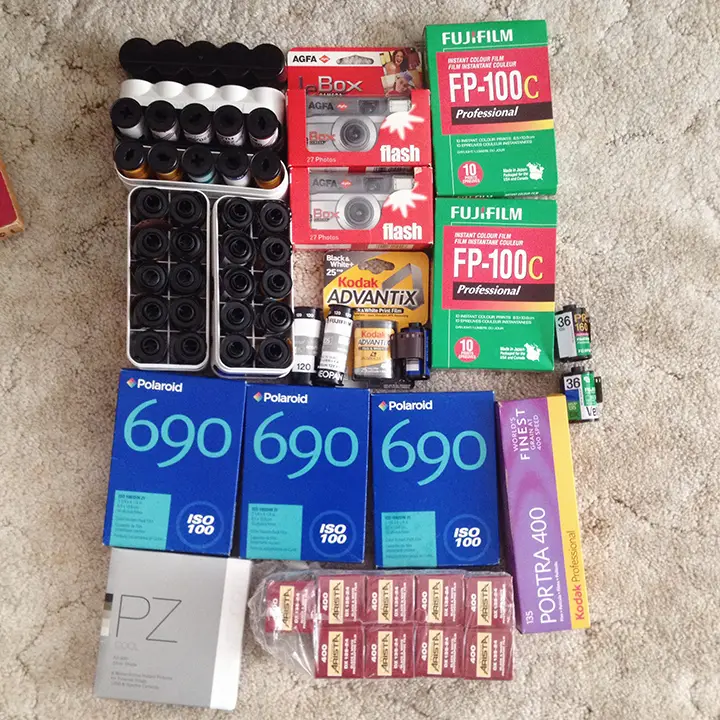 Here you go.
Demetri Parides
Photographer
www.demetriparides.com
blog: demetriparides.tumblr.com
James Modzelewski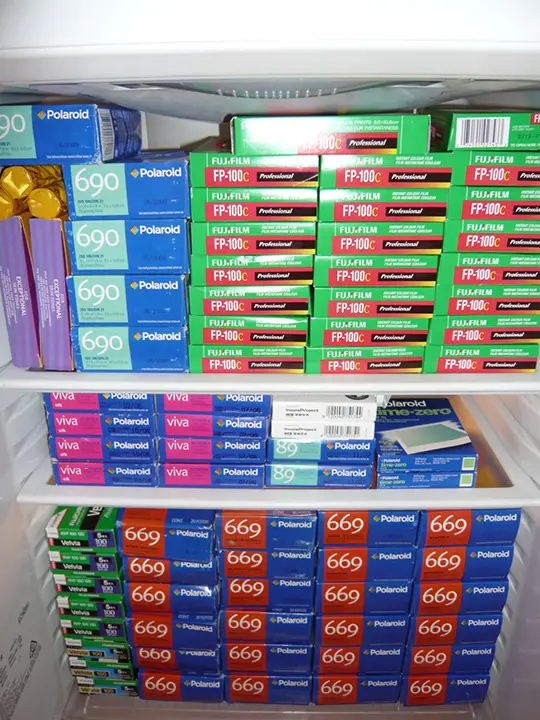 Beer fridge has been Film fridge for quite some time now.
James Modzelewski
Wow guys, those are some hefty hoards. I am especially amazed by the collection of Polaroid films. That is true dedication right there. Keep them coming, I love to see what people have in their fridges.
I would love to see your collections, so if you want to send them in feel free. Perhaps you can include a couple of shots taken with your favourite films, that would be fun. Click here to send your stash. Please make sure you send the submissions to this link, otherwise they will not be featured.