Show us your film : Hi Ho Silver, Away
Some lovely film collections for your enjoyment again. A little bit of this and a little bit of that, the Kodak is strong in this one. Check it out.

John Lockwood


After many years shooting Hasselblad for clients, I switched to digital with the introduction of Nikon's D1 in 2000. After that, most of my film stocks were sold or given away.
Since retiring in 2010, I have dusted off my film cameras and slowly the film stock has been replaced. This box and shelf in my freezer hold print films, mostly 120, but some 135. The oldest is Kodak Plus-X, expired 2002. The remainder is Kodak Portra NC and VC as well as Fuji NPH and NPS.
John Lockwood
Mark Reeves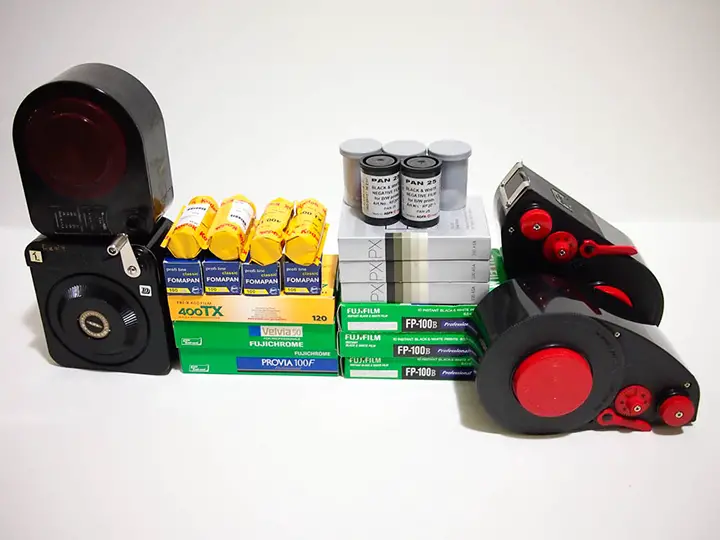 My mini-bag was on your site some time ago (number 333). Here is my current film stash. I am a bit low at the moment, especially in 120 (which normally has a big Ilford representation). That Fuji FP-100B really needs to be shot soon too but then no more :(
The loaders contain HP5+, FP4+, Pan F+ (you can take the boy out of England…) and Svema FN64 (in the ancient "Daylight" loader – it gets swapped out for a seasonal roll and summer has just ended so I am thinking it is time to try some ORWO). Samples of my current photography can be seen at http://flexaretcetera.tumblr.com/ and unnecessarily sweary observations on more-or-less photographic related stuff at http://flexaretceteracp.tumblr.com/
Your site goes from strength to strength and I hope the JCH empire continues apace!
Regards from Autumnal Australia,
Mark
Rolf Schmolling


Hey,
wanted to wand in my stash for some time – changes all the time: film test taken out of freezer and got shot – film gets into freezer…
This is a Kodak only stash…
Well so this is current, as of today:
14 Tri-X 400 135 (one is in the normal fridge for fast retrieval);
5 New Kodak Portra 400 135 film
14 Tri-X 400 120 film
6 New Kodak Portra 160 120 film (two in normal fridge for fast retrieval)
5 New Kodak Portra 400 120 film
My Nikon F2 Photomic is currently loaded with Tri-X 400, my Zenza Bronica ETRSi (645): one magazine Tri-X 400, one magazine Portra 400.
Some recent examples:
My son was dressed as rockstar for local school carnival ("Fasching") and wanted to get something to keep… Zenza Bronica ETRSi (645) Zenzanon-PE 1:2.8 f=75mm on new Kodak Portra 160 @80, developed and scanned by FINDLab, USA.
My father reading to my daughter at big brother's birthday party. Zenza Bronica ETRSi (645) Zenzanon-PE 1:2.8 f=75mm on new Kodak Portra 400 @200. Underexposed, my light meter acted up and I guestimated exposure wrong… developed and scanned by FINDLab, USA.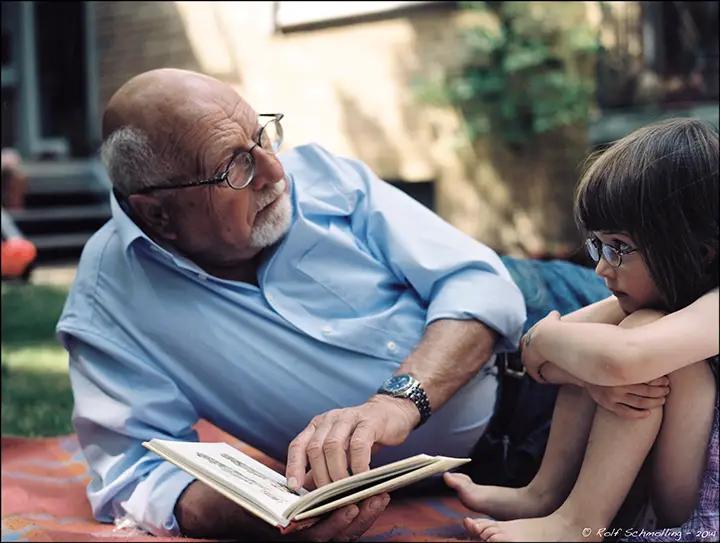 My daughter. Birthday morning. Nikon F2 Photomic Nikkor-S.C Auto 1:1.4 f=50mm (Non Ai) on Tri-X 400 @400, in developed in Spur HCD-S + HCD-2 (2 min 30 sec. agitations then stand; 5:30 min 30 sec. agitations then every minute 3 times, 22°C).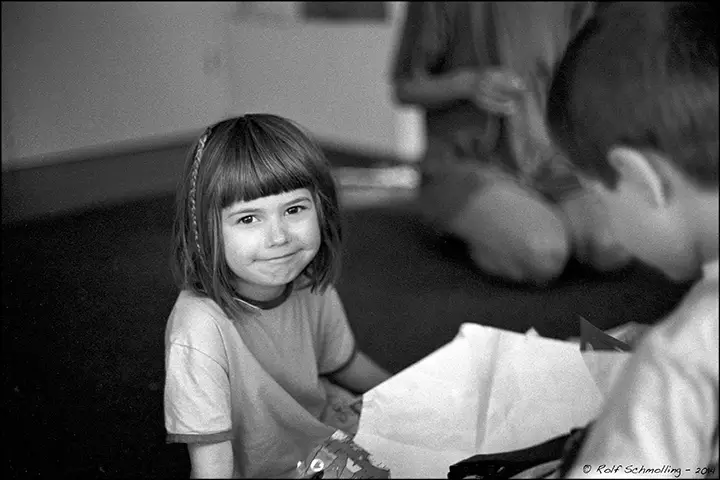 More can be found on my tumblr
regards, Rolf
http://rlfsoso.tumblr.com/
Brilliant, thanks to all of you guys for sharing your film and your passions with us all. I is really wonderful to see what people have tucked away.
I would love to see your collections, so if you want to send them in feel free. Perhaps you can include a couple of shots taken with your favourite films, that would be fun. Click here to send your stash. Please make sure you send the submissions to this link, otherwise they will not be featured.
Thanks
JCH