»

JCH 135 Bikkuri half cases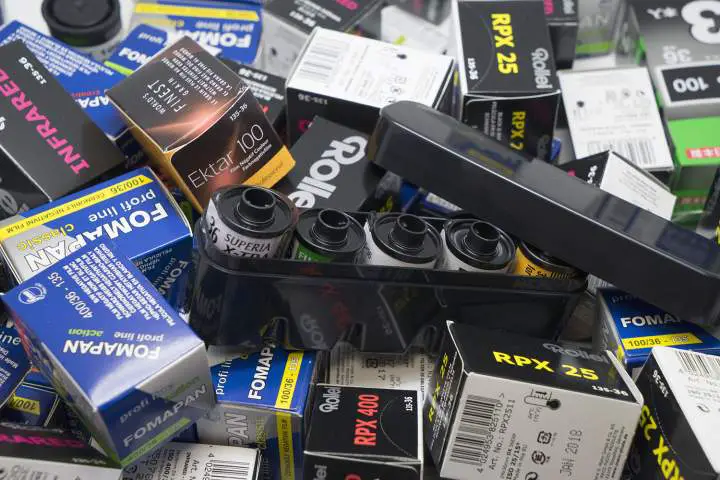 ¥6,600 — ¥8,000
Mixed films in a half film case
Description
That's right, the new Half cases come in Bikkuri too! Come and get your case with a random selection of film inside.
The same deal as the 135 Bikkuri cases, each case comes with 5 rolls of randomly selected film inside.
These cases will have a selection of interesting, unusual, regular and fun films inside them. Some of the films that you might find in your case are going to be unique or soon to be discontinued films, which makes them all the more special.
Unfortunately the prices for film have gone up in the last year. I am trying to make these as economical as possible without them being over the top.
*In stock and ready for shipping now!*
The Mono half Bikkuri case
Exactly what you think it is. Only monochrome films inside this little beauty.
The Color half Bikkuri case
Does what is says on the tin, and interesting selection of colour films for you, who knows what will be inside?
The mixed half Bikkuri case
A little bit of both mono and colour, for a lovely mixed day out. You might even find some slide in there.
The premium half Bikkuri case
A little bit of everything. 5 rolls of a mix up of colour, slide and monochrome. The fancy stuff.
The Natura half Bikkuri case
Due to popular demand, I am now offering the Fuji Natura 1600 only case. 5 rolls of this fantastic, Japan only film.
Shipping is calculated by weight and destination automatically. If you click the button to order you will get a price breakdown with the shipping details.
There is a processing time for these cases, I have to wait for the cases to arrive and then I assemble all of these myself, which takes time. I will get them ready for you as quickly as possible, but it is not going to be overnight. Thanks for your understanding.
If you have a particular colour request for the case, please leave a note with the payment and I shall try to accommodate you.
Thanks