»

35mm to 120 spool converters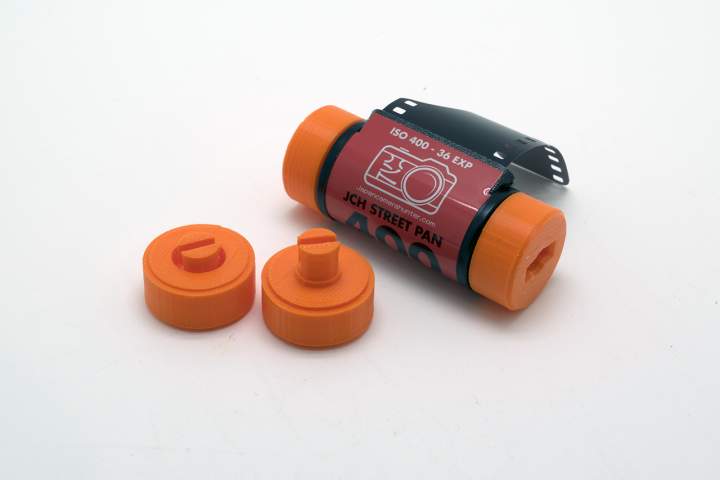 Description
Very simple and easy to use. These wonderful little jobbies fit on the end of your 35mm film canister so you can pop it into a 120 camera.
3D printed and nice and durable. These do exactly what they are made to do. A great way to breathe life into some of your cameras.
Comes as one set of adapters. Film is not included.
Disclaimer/Attribution:
CC by SA Attribution: Originally designed by Clint O'Connor (coconnor55) and posted on Thingiverse (thing:323120)