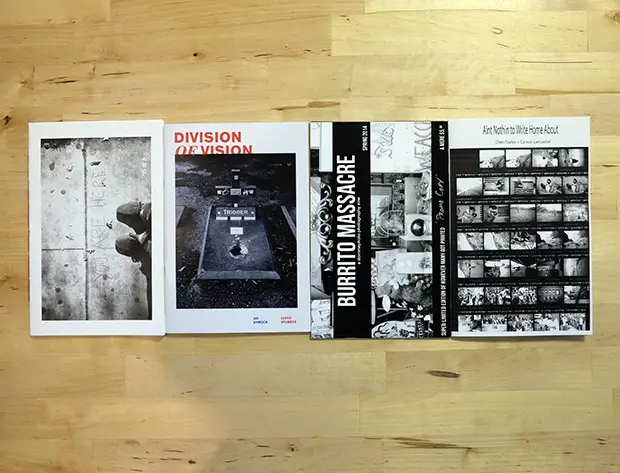 Photography zines (and books) No: 19
It has been a while since I featured some zines and books, and the pile is growing. So I grabbed a few from the pile and this is what we have for your enjoyment.

I really feel like this feature helps me to try and raise the bar for me photographically, as I get to see a huge amount of work from some very talented people, This makes me look at my work and try to see where I can improve. I hope you guys enjoy it as much as I do.
I am really glad this feature picked up steam, I never get tired of seeing great new work and sharing it with all of you. But I need you all to keep on sending them in. Keep them coming by following this link. Thanks. By the way, apologies for the colour on the images. It seems the Fujifilm XE-1 I use cannot work out what white balance it wants and keeps on messing everything up. Coincidentally this has happened about a month after the warranty expired. Funny that.
You are Here by Brandon Scales

Brandon shares with us an ultra limited zine that explores subtleties of living in Los Angeles.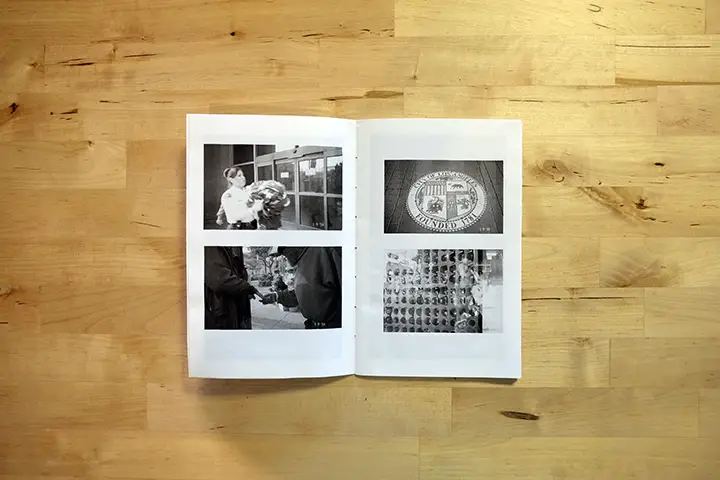 This is a really nicely put together little zine that gives us an intimate look at the day to day goings on of Los Angelenos. The streets, the people and the visual library of graffiti that seems to cover the city.
This is a lovely little book. Definitely worth a look if you get the chance to pick up a copy. Although I am not exactly sure how many will actually get made.
You can see more of Brandon's work on his sites:
https://twitter.com/brandonscales
http://brandonscales.foliohd.com/
Division of Vision by Jay Dymock and Lloyd Stubber

This is a really cool project idea that Jay and Lloyd have put together. The book features images from to different side of Australia. Some from Perth and others from Melbourne.
It is really interesting to see how the images of these two friends compliment each other yet still show the differences in character. I can imagine this project was a lot of fun to put together.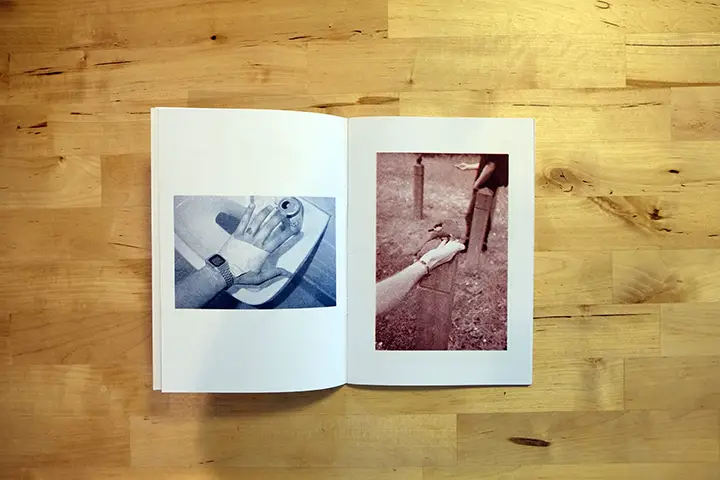 The book has been released in a batch of 150 copies. I got number 100 (super awesome). You can get yourself a copy by going to http://bloompublishing.com.au/Division-of-Vision.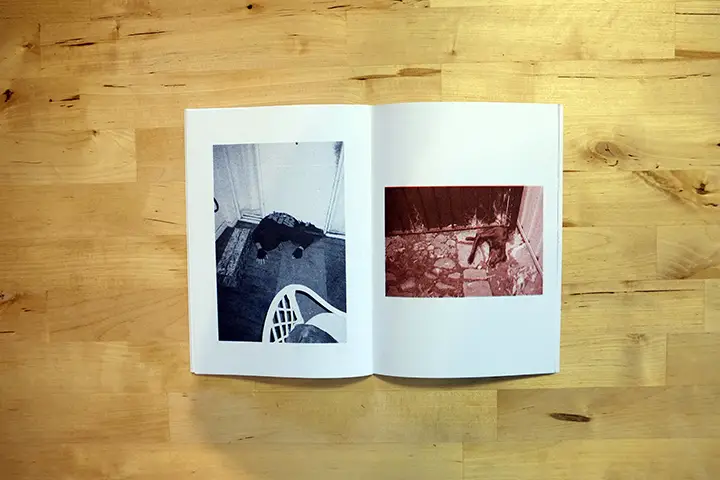 Check out Lloyd's site at http://www.lloydstubber.com/ and Jay's site http://jaydymock.tumblr.com/
Burrito Massacre by Dan Domme

Dan is no stranger to sharing his zines with us, we have seen them a couple of times already (here). And now Dan has another great one for us. This time with the catchy title 'Burrito Massacre'.
This time Dan has taken a step up and had the zines printed professionally, which really brings the images to life. Printing yourself is cool, but you really see the difference when it is done professionally.
This is another great little series of street images, filled with humour and a good eye for interactions. Certainly worth the $5 cover fee.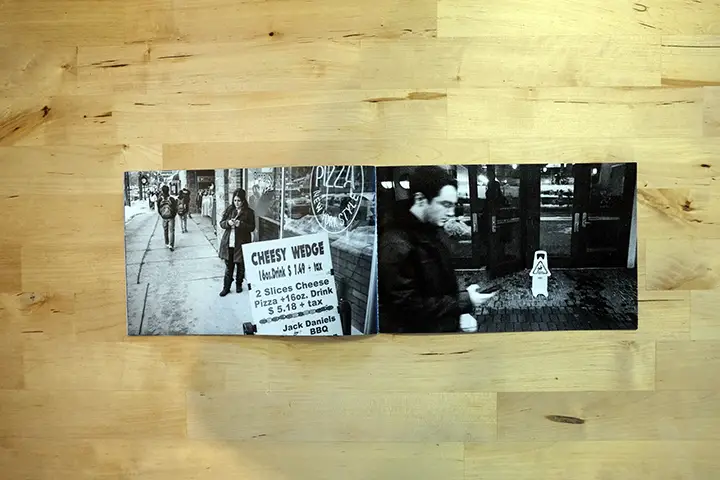 You can get these directly through Dan's site now www.dommephoto.com
Aint Nothin to Write Home About by Chris Taylor and Carson Lancaster

Carson is a cool dude, and I had the pleasure of meeting him earlier this year when he came to Tokyo. While he was here he gave me a few books too. He has also been on the site here (the 420 bag).
I don't have a ton of info about the bag, but what I can gather is that it is a series of travel images by the two photographers. Though I cannot find who did what, haha.
Still, it is a very cool little book, with some well placed images and some pictures that definitely make you look twice.
I am sure that if you contact Carson and ask very nicely he will sell you one of these little beauties http://carsonlancaster.com/
And you should totally check out his gallery if you are in SF http://book-job.com/blog/
Thanks to all the guys for their submissions, it is a really cool thing to be able to share them all with you. And remember, this is open to everyone, all you need to do is send one to me. If you would like to have your zines or books featured then all you have to do is mail me. Hopefully there will be plenty more of you who want to get your books and zines out there to the world. Another instalment will be coming soon.
Thanks
Japancamerahunter