Photography zines (and books) No: 13
It has been a couple of weeks, but all of a sudden there has been a flood of books coming in. So without further ado, let's see some of them.

I am not entirely sure why, but all of a sudden there has been a ton of books coming into JCH towers. So here are a few of the latest ones.
I am really glad this feature picked up steam, I never get tired of seeing great new work and sharing it with all of you. But I need you all to keep on sending them in. Keep them coming by following this link. Thanks.
Various by Colin Steel

Colin is a photography buff and a jolly nice chap too. I first met him when he was visiting Tokyo to do a workshop with Thorsten Overgaard. Over dinner Colin showed me one of his books and I was really impressed with his vision.
Colin has traveled all over Asia from his base in Singapore, and during these travels he has put together some really stunning images in a series of self published books.
Each one of these is a gem and a real joy to read. I keep on coming back to the 'Tokyo Hush' book as it offers me such a fresh perspective on the city that I walk through daily.
Each one is thoughtfully edited and laid out. I am really happy to have been given a selection of these books by Colin the last time he was in town.
I don't know if Colin is selling these, but he bloody well should be, as they are great and more people should see them.
Check out his blog too, lots of good stuff http://phototravelasia.blogspot.jp/
Noodles and Broth by Jason Lecras

Jason is rather fond of noodles, Ramen noodles to be precise. He likes them so much that he has put a little book together chronicling the ramen cooking/eating scene in the USA.
I swear, America must have a scene for everything. Anyway, back to the zine. This one is a lovely little bit of food discovery fun. Nice bright images take you on a journey that leave your tummy rumbling. Fortunate then that there is a decent ramen joint about 200 meters from my house.
This isn't Jason's first zine either. He had another one featured a while back (link). You can see more of Jason's work and passions at http://www.jasonlecras.com/
Pasefika by Floyd Takeuchi

This is not a zine or a little self published book…Pasefika is a large, heavy and beautiful book that documents the 2008 Festival of Pacific Arts.
This huge festival is the largest cultural event in Oceania and is held every four years, and Floyd has done a beautiful job of covering this important event. But then, Floyd is a professional journalist and has been covering Oceania for over 20 years.
This is a proper book, which you can buy on Amazon and from Barnes and Noble. And it really is a stunning and visually rich look at the indigenous performers from around Oceania.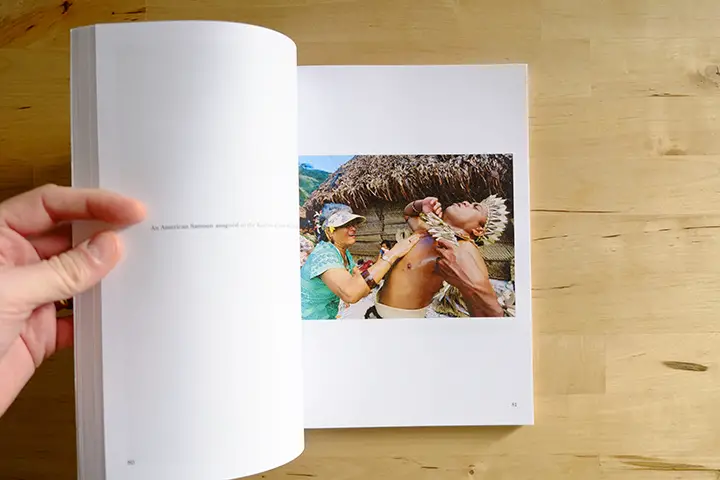 You can see more of Floyd's work on his site and you can also get your hands on one of these gorgeous books there too. http://floydtakeuchi.com/
That is all for this installment. If you would like to have your zines or books featured then all you have to do is mail me. Hopefully there will be plenty more of you who want to get your books and zines out there to the world. Another installment will be coming soon.
Thanks
Japancamerahunter