Photography Zines and Books No: 44
Despite SARS-CoV Part Deux wreaking havoc on health, economy and mail, a couple sweet zines have recently made their way to JCH HQ. So let's all take a break from the chaos going on around the world and take a sneak peek at these interesting works of art.
We never get tired of seeing great new work and sharing it with all of you. But we need you all to keep on sending them in. Keep them coming by following this link. Without further ado let's dive into the latest batch.
Gratuity Included by Chris Suspect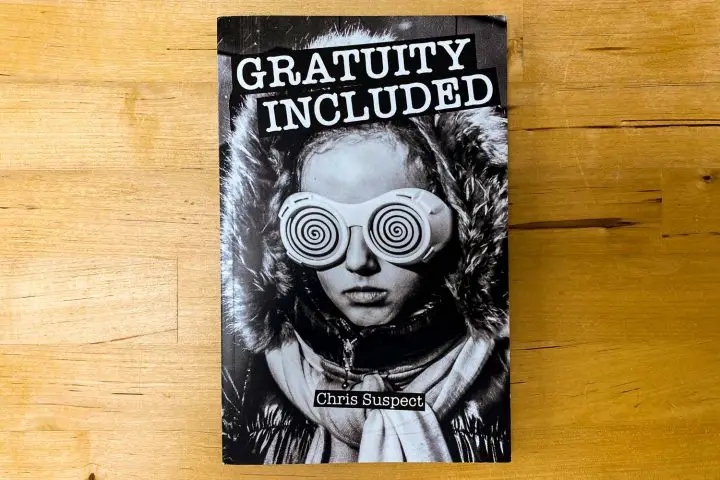 Who?
If you don't know Chris Suspect, he is a street and documentary photographer from the Washington, DC area. Chris was featured on Jesse's Visual Interviews back in April which you can check out again here. His work has been recognized internationally and has been exhibited at various venues in the U.S, Germany, Belgium, Georgia and the United Kingdom. Chris's documentary work on the underground music scene in Washington, D.C. was published as a book, Suspect Device, in 2014. Suspect's work is held in the Leica Galerie Archives and the Washington, DC, Public Library Archives.
What?
Gratuity Included is the first of four books to be published in 2020 by Chris Suspect. "Gratuity Included," is a sort of double entendre that recognizes the millennial subjects hanging out in bars where service industry professionals subsist off gratuities. On the flip side, a lot of the shots are just purely gratuitous images of excessive, over-the-top antics. The 41 black and white images in this volume take the reader through a wild night bordering on a fever dream fueled by sex, alcohol, drugs, violence and the surreal. The photographs featured in the volume were shot between 2012 and 2019 in locations all around the world, including Germany, Mexico, Colombia, Italy and many more. The print quality is top notch, contrasty and details are nuanced. All books purchased online are hand signed and come with a different 4 x 6 thank you print such as seen below.
Details
Book Size: 5.5" x 8.5"
64 pages, including cover
Cover: 130lb Finch Fine iD Bright White Smooth
Inside Pages: 100lb Finch Fine iD Bright White Smooth
Perfect Bind
Why?
Chris Suspect has been photographing some of the craziest and wildest parties you will ever see. Wherever people gather to throw their inhibitions to the wind, he'll be there camera in hand to capture the emotion of the crazy antics, fights, sex, drugs and all other forms of debauchery in between.
If you are a fan of Maciej Dakowicz's Cardiff After Dark, this will hit the spot nicely. While it's in a similar vein regarding subject matter, Chris Suspect's images are all in black and white and tend to be tightly framed and frenetic. Adding to the dynamism, he often employs an off camera flash with slower shutter speeds.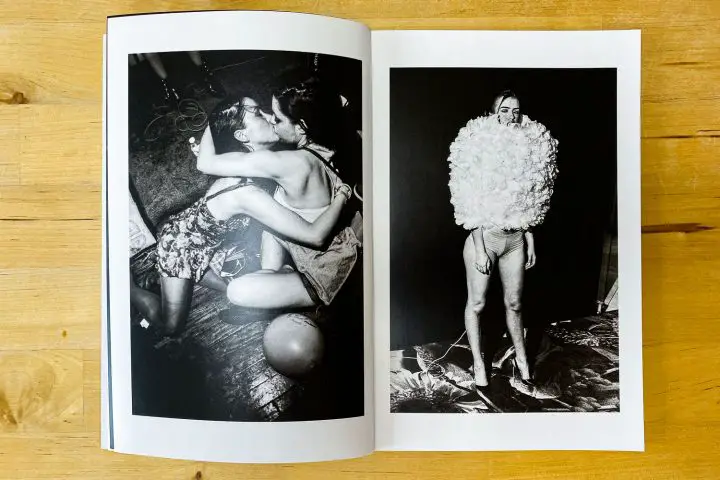 As you can see, Chris has a knack for balancing the unseemly, the humorous and shocking. Chris says,
"Anything can happen and often does. I'm not gonna lie to you. I am partying just as hard, doing my best to get swept up into the night and connect with humanity. These "party" shots captured with a Leica M and a hand-held flash are heavily influenced by a street photography aesthetic"
The zine is chock full of off the wall situations, quirky juxtapositions, off-kilter compositions and raw intensity (sometimes all in the same frame). You can see the influence of Weegee's flash work, the strange interactions that Anders Petersen captures and the triangular compositional approach of Larry Fink. But he also manages to add his own unique grimy tone and stamp that is honest, raw and engaging.
Where?
The book release party and exhibit that was scheduled in March but was cancelled due to COVID-19, and while they plan to actually have this event, it is looking likely that it won't be anytime soon. The 1st edition sold out very quickly so be sure to snap up a copy of this run here.
Insta: https://www.instagram.com/gratuity_included/
Tokyo Street Vol. 3 by Tatsuo Suzuki
Who?
If you hadn't heard of Tatsuo Suzuki, then perhaps you have been living under a rock. He is a well recognized street photographer based in Tokyo and the cofounder of the photo collective Void Tokyo. Waaaay back in February, Suzuki was involved in quite the ruckus in the photography world when he was dropped by Fujifilm as an ambassador after the backlash from his photographing methods. He also is a JCH Visual Interviewee and you can check that out here.
Friend and street photographer Lukasz Palka sums it up well for me on the issue best from this interview for Input Magazine:
"It's not for me," he says. "But I also don't think it's so bad. Sure, it ruffles some feathers, but I'm sure all those people will get over it just fine. And the results are photos that I generally like to look at. I think the way Tatsuo Suzuki [makes photographs] is an expression of his values and view of the world. As long as he is doing it from a place of honest curiosity and interest in the people and the city, then the slight discomfort some people might feel from his work is a small price to pay."
What?
Tokyo Vol.3 is the latest from Suzuki, coming off the heels of the Fujifilm debacle. It continues the collection of spontaneous moments and captures the ordered chaos that is life in the metropolis of Tokyo. The cover is a glossy print on thick stock, but the images inside are printed matte. The blacks are very rich and the details of the photos don't get lost in the printing process. The zine is very professionally printed and prepped, and comes wrapped with a sticker labeling the contents of the package below.
Details
◆【 ZINE ×1 】 100pages / B5size (257×182mm)
◆【 Prints ×3 】 size (89×127mm)
◆【 Poster×1 】 A2 size (420×594mm)
Here is the included foldout poster. It is the same image that is on the cover of the zine. On the flip side is a very interesting article in both Japanese and English about Suzuki's connection with music and how it affects his shooting and emotional state of mind. It's nice to get into his head a bit and see why he does what he does.
The following are the accompanying 3 L-size prints. They're kind of small, I wish they could've been postcards or 4 x6 but oh well, still appreciated nevertheless.
Why?
Suzuki is notorious now for that aggressive, in-your-face style that he has mastered over the years. The same style that has gotten him into hot water, especially from the exposure earlier this year. But in Tokyo Vol. 3, the maturation of his editing, sequencing, and nuance is more evident than the actual photo taking. Of course you will find the standard close up shots of people's expressions in the streets but the latest installment offers more than just that.
It seems more thought was taken in the shots in this series. He could superficially take a difficult shot of someone just for the sake of getting away with the shot but those remained static as a cool singular frame. To me in vol.3, the connections between the frames has become more sophisticated with more plays in contrast and light. While i could flip through previous versions rather quickly, I found myself taking more time on this one to decipher and soak in the telos of each triggered shutter release.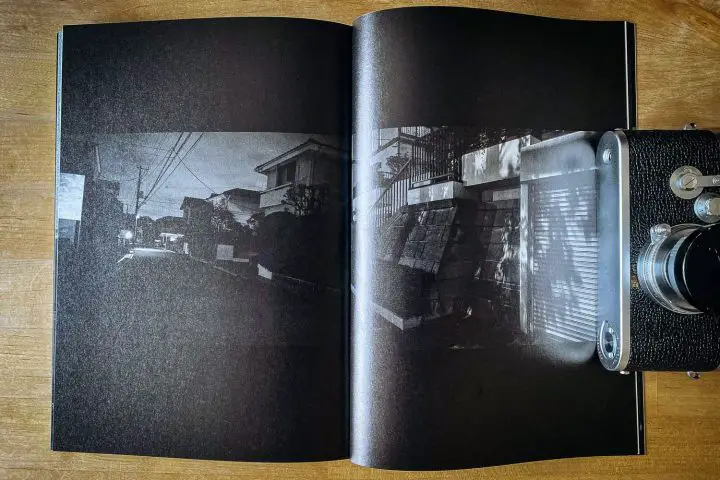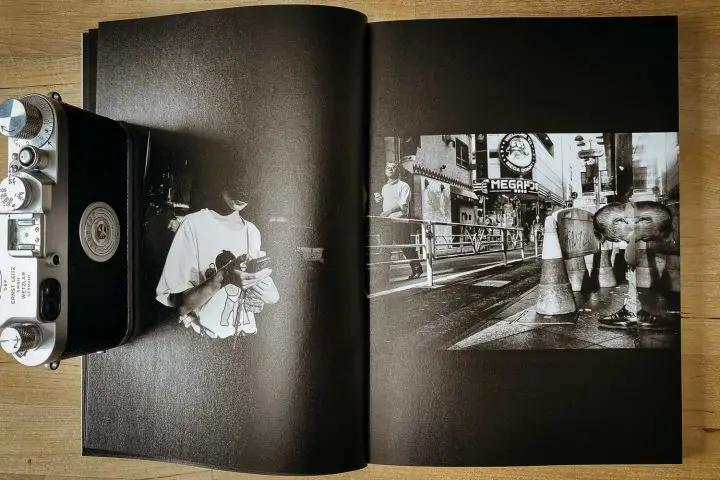 Where?
You can check out this and other zines and prints on his site here.
Insta: https://www.instagram.com/tatsuo_suzuki_001/
—————————
Thanks to all the guests for their submissions, it is a really cool thing to be able to share them all with you. And remember, this is open to everyone, all you need to do is send one to me. If you would like to have your zines or books featured then all you have to do is mail me. Hopefully there will be plenty more of you who want to get your books and zines out there to the world. Another installment will be coming soon.
Thanks
Japancamerahunter