Photography Zines and Books No: 41
Finally a moment's respite from all the chaos to enjoy the lovely zines and books we get coming through JCH HQ. Magnificently moody monochrome abounds, here's a few from the latest batch.
I never get tired of seeing great new work and sharing it with all of you. But I need you all to keep on sending them in. Keep them coming by following this link.
I love all of the books and zines and they are all proudly displayed on the shelves in my office.
Unsettled City by M.H. Froslev
Unsettled City is a dark photographic essay on the encounter between a human and a restless metropolis. It is about love and despair in a place where life, at times, can be very uncertain.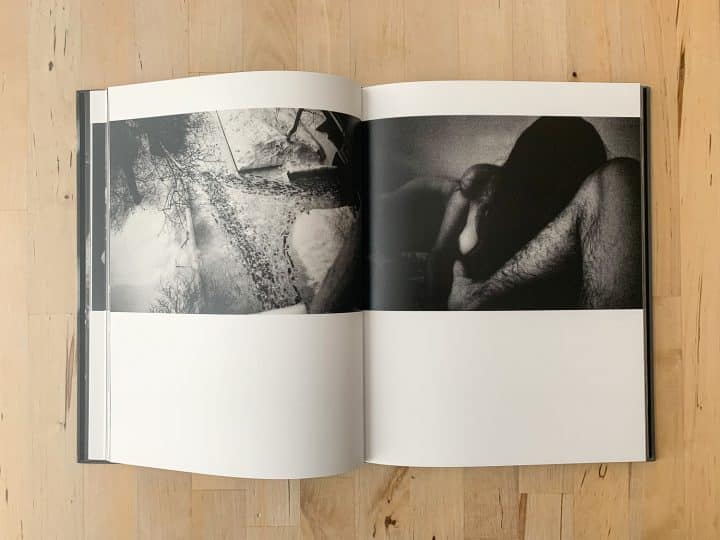 The book is a personal depiction of the claustrophobic environment with the city as a framework, captured in the cities of St. Petersburg and Moscow over the last 10 years. Through ninety-five photographs in contrasty monochrome and dusty colors the book unfolds the night as a motif.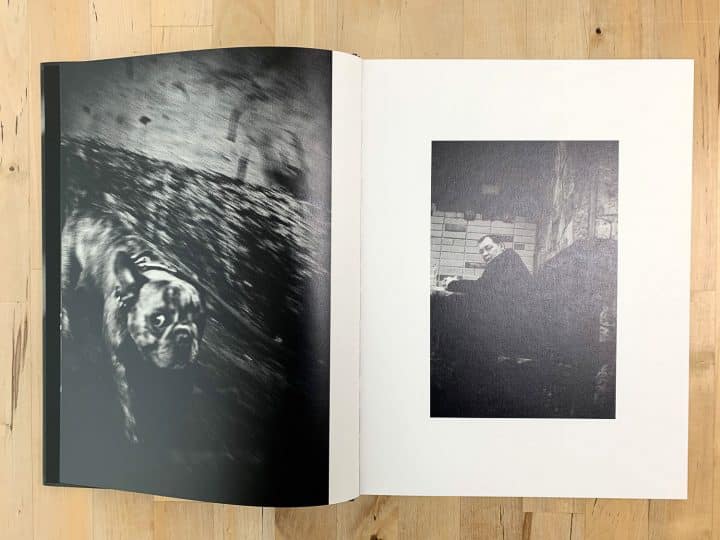 Here we meet bulldogs, street fights and abandoned roads alongside loving glances, intimate moments and faded buildings, all quietly standing still waiting for the night to die down and the light to rise again.
Through disquieting atmosphere and raw sensitivity, Unsettled City shows us how the people of the night alternately love and fear both the city and each other. With this book M.H. Froslev portrays feelings of alienation, inequality and pain on par with love, intimacy and fascination.
It's a well crafted and printed book, I like the sequencing and layout. I did however find the few color photo additions to be a bit random and unnecessary. Perhaps it adds to the "unsettled" theme. Nevertheless, it is a gritty collection that captures that chaotic yet lonely feeling of life in the concrete jungle.
For more details, check out https://www.diskobay.org/books/unsettled-city/
A Year with the Leica M3 by Dominique Pierre-Nina
The initial impression one gets from the cover of this book would be that the ensuing pages will reveal a technical homage to the legendary camera. Yet it is so much more as we are treated to thought-provoking photos that work individually and collectively that finds beauty in the mundane.
Many of the photographs would work as stand-alone works, studies in form and content. While they do so, they also benefit from being placed within the larger context.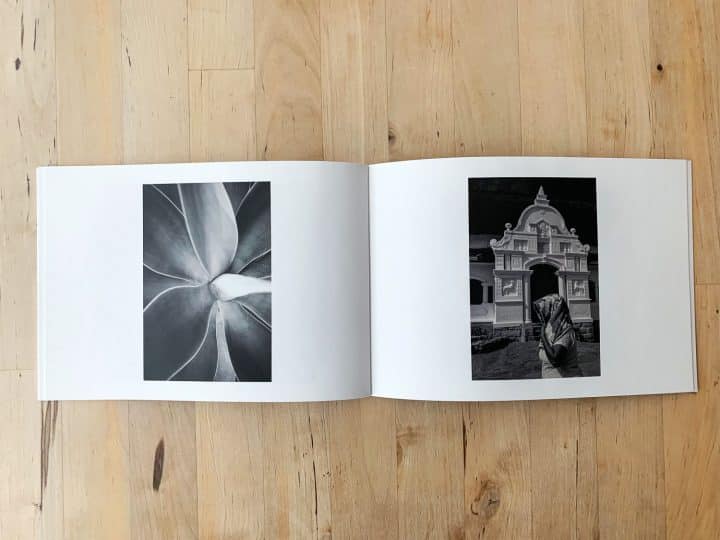 For Dominique, this project is an ode to craftsmanship. He states in his intro, "I feel we are losing the art of craftmanship, especially in photography, where pressing the shutter release is all that is needed to make photographs."
Spending a year with the Leica M3 made him appreciate more the timeless design and simplicity and respect for the craftsmen who built it. This is reflected onto his images as well as his passion for architecture and landscapes.
The compositions are elegant and Dominique's sharp eye for form and plays in shadow are in full display. The print quality is also very nice, I only wish the book was bigger.
You can purchase your copy here: https://www.paypal.me/dominiquepierrenina
Check out his Insta as well
Midnight Ice Cream by Aaron Eames
Midnight Ice Cream is an A5 black and white photography zine featuring a series of 24 black and white photos of night life and night calm in the city. The themes of isolation, loneliness, and emptiness were guided by the photographer's emotion at the time. To enhance the experience of these themes, the photozine was self-published using a xerox machine and conservative materials.
The process of self-publishing the photozine on accessible 100 gsm paperstock through a Xerox was inspired by the early 70's art work of Daido Moriyama's Another Country in New York. This inspiration helped define the photozine as a cheap, accessible commodity and allows the images to display directly to the viewer. Another Country in New York gave the reassurance that not all art work needs to be slick, polished and shiny.
The zine takes you through what feels like a casual stroll, noticing and appreciating tidbits of a vast city. The images alternate between blurry and surreal with crisp and sharp, all leaving you as the observer to make what you will of any possible themes, messages, or interpretations (or lack thereof) in the collection.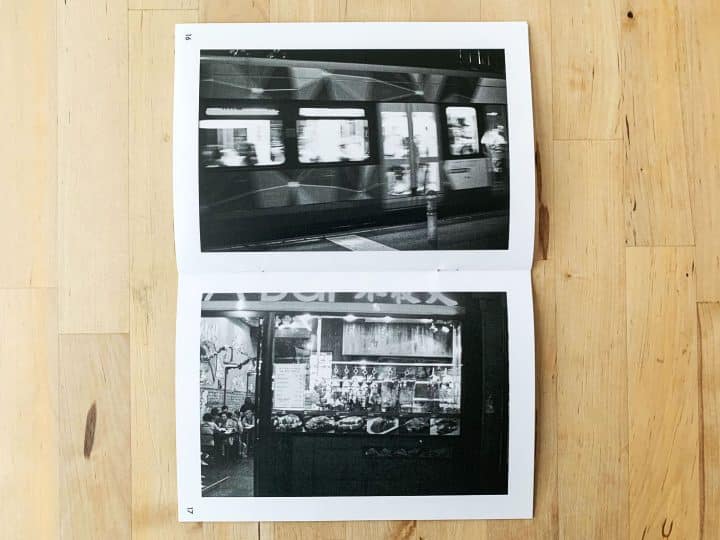 I like the vertical layout that makes you hold the zine up like you're looking at a naughty mag. It definitely maximizes the use of surface area and adds impact to the images in sequence.
Parts of it reminds me a bit of Masataka Nakano's Tokyo Nobody, albeit in black and white, with that surreal lonely feeling. Kind of a dystopian vision in a way, how they both portray a large city full of lights and signs devoid of human activity.
For more details check out Aaron's links below:
https://www.instagram.com/mrfoxaaron/
https://www.etsy.com/au/listing/585381446/midnight-ice-cream-photography-zine-art
Tsukiji – Fish Market Suite by William Ash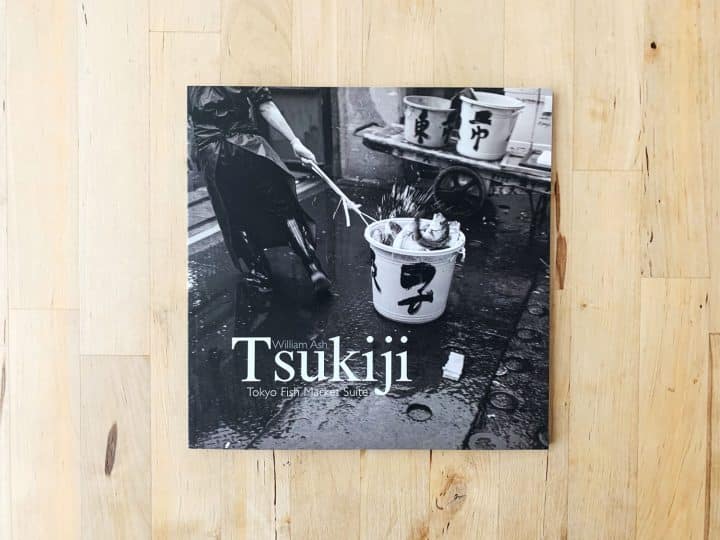 Tsukiji, the place that gives the Tokyo Central Wholesale Market its common name, is somewhere between a well regulated machine and chaos. Stepping into the market is like stepping into a raging river where, if you don't quickly learn to navigate, you will drown under its activity. The Tokyo Metropolitan Government plans to relocate the market because of its aging infrastructure. This small book is his homage to this place.
From early evening through the early morning, trucks and ships deliver their cargo. By 3 am, this mass of seafood is being prepared for the morning auctions. The animal Tsukiji is most identified with is tuna. These giant fish, both fresh and frozen, are laid out in huge schools on the concrete floors. The climax comes at 5:30 am with the auctions.
The wholesale market comes to life. Fish from the auctions are distributed through the area on handcarts or motorized vehicles known as turrets. Frozen tuna are cut up with band saws; fresh tuna are sectioned with sword-length knives. The transactions pass invisibly through long and deep connections between sellers and buyers—prices are rarely seen, except occasionally at the end of the day for last minute sales. By 11 am, the activity recedes like the tide.
In early afternoon, Tsukiji is deserted. A soft natural light penetrates the 1935 market building. Tsukiji is strangely peaceful; only a muted, distant drone reminds you that you are in the economic center of one of the world's largest cities. But this peace is only a temporary interlude before the cycle begins again.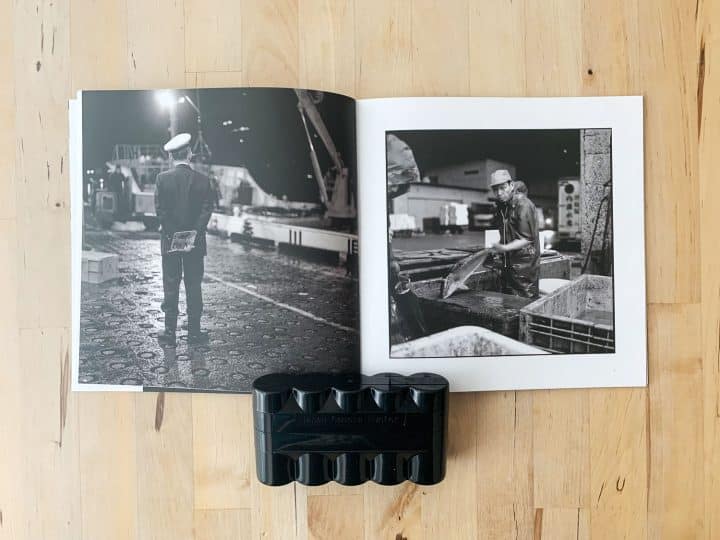 To snap up your copy go to https://hakusan-creation.myshopify.com/products/tsukiji-tokyo-fish-market-suite
Thanks to all the guests for their submissions, it is a really cool thing to be able to share them all with you. And remember, this is open to everyone, all you need to do is send one to me. If you would like to have your zines or books featured then all you have to do is mail me. Hopefully there will be plenty more of you who want to get your books and zines out there to the world. Another installment will be coming soon.
Thanks
Japancamerahunter