Photography Zines and Books No: 36
It takes a while for me to get through all of the wonderful books and zines that I get sent. But I do try to get to them all, no matter how long it takes. Here is the latest batch.
I never get tired of seeing great new work and sharing it with all of you. But I need you all to keep on sending them in. Keep them coming by following this link.
I love all of the books and zines and they are all proudly displayed on the shelves in my office.
Tokyo by Paul Bradshaw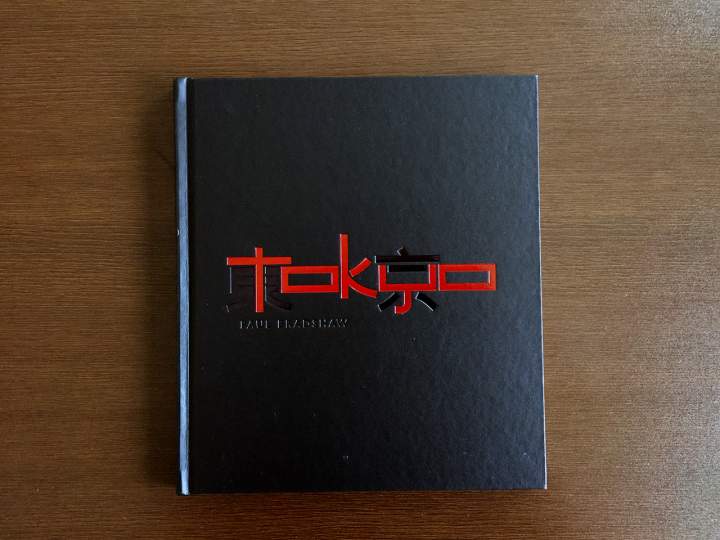 Paul presents us with this beautifully made book from his recent trip to Tokyo. Although Paul hails from the UK, he is based in Hong Kong, so he is already familiar with the frenetic pace and interesting sights that cities like Tokyo or Hong Kong show us.
It is a difficlt think to produce a book about Tokyo that is strikingly different, but Paul has managed to put his view of Tokyo together gracefully and with a lot of thought. This books shows us the less organised side of Tokyo, the old city and the people that still live and work in it.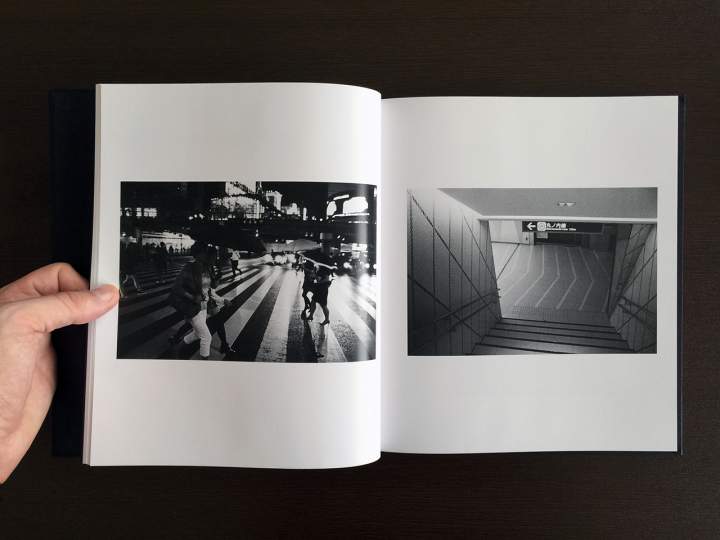 A lot of books now tend to be shiny affiars with lots of lovely images of standard Japanese sights, this book shows us what thinks are like on a day to day basis in Tokyo.
Paul has shot this project on film, according to his book. So it must have taken him some time to put this lovely piece of work together. It is a very well produced book and wouldn't look out of place on any coffee table.
You can find out more about Paul's book and his work on his website www.paul-bradshaw.com
Brutal by Rusty Fox and Chong Hoi
Rusty and Chong have put together a hand-bound book that is 100% made in Macau. They wanted to put together an analog focussed book using traditional methods of bookmaking. This is a really beautiful piece in its own right.
The books main theme is a view of a dystopian future through the eyes of a richa asian history. Macau was a colony for a long time and for some people it has given them a bit of an identity crisis. The guys try to understand these complex emotions through their photography.
The book is huge, with hundreds of images colliding and bringing a sense of anxiety and confusion in some cases. There is a darkness in these images and that theme carries through the whole book. Yet there does feel to be a poetry to the book itself, which leads you through the pages.
Rusty and Choi seem to complement each others styles very well, Rusty having a harsh look at the world, and Choi smoothing over some of the edges, making things less jarring.
You can find out more about the book and the project here rustyfoxphotography.com
Out Of Necessity #2 by Various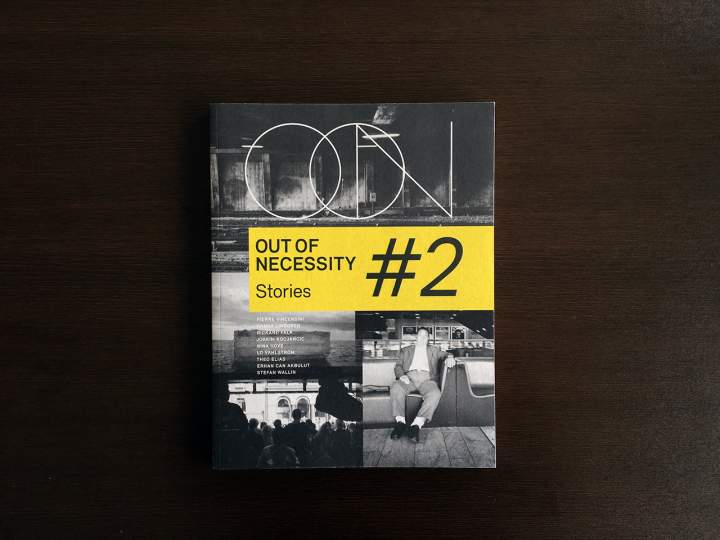 Out Of Necessity is back. The last time around it was review by Jesse Freeman. I am not even going to attempt to put together a review as deep as Jesse's. This is a piece by a collective of nine Swedish photographers, shot entirely in black and white.
The original book is a look at how the different photographers viewed their shared city of Stockholm. This book expands on that with the addition of some new photographers and wider geographical area.
This book is really nciely balanced. You can see the different emotional perspectives of each photographer and some of the images give you a real feeling of closeness with the subject. The layout is great as well, with clear divisions between each photographers work.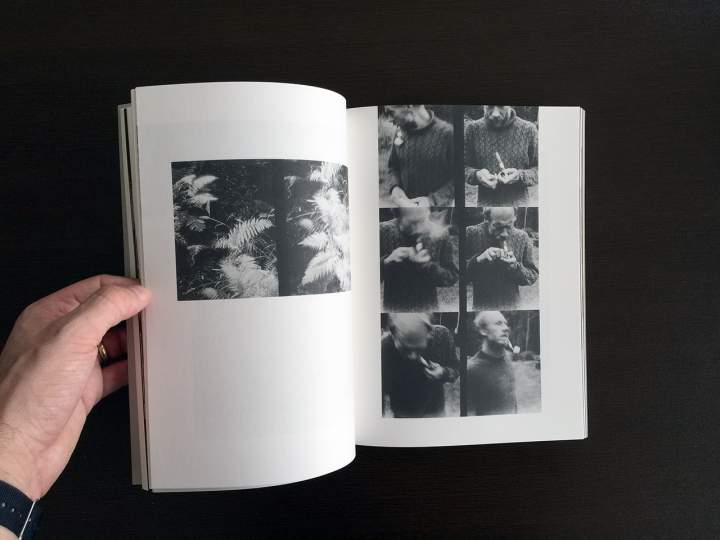 I really admire the work of collectives, as I find it so difficult to work with groups. This is a dynamic and productive group and I really look forward to seeing what will come next.
You can find out more about the group and the book on their Tumblr http://oonsthlm.tumblr.com/2
Sixteen by Paul Musescu
The title of this book is 'Sixteen', which is the age of the photographer that published this book. I will I had had the drive that Paul has when I was sixteen. And it is a beautifully produced piece of work.
Paul used this book and his photography to help himself dicover who he is and how to deal with the world. That is no mean undertaking for a teenager. His work shares with us his emotions his troubles, as he navigates the difficulties of finding his place in the world.
The images are dark and as moody as you may expect, but they feel like a form of catharsis for Paul, helping him to find his vision and define it as he comes of age. A wonderful piece of work.
You can grab a copy of this great book at cargocollective.com/PaulMusescu
City of Dust by Mate
This one barely made it on to the site, and that is not because it is a bad book in any way. But due to the content a lot of this book simply cannot be shown on the site. In fact, some of this book is actually illegal to possess in Japan, even if it is classed as art.
This is a book about a city, Beijing. And the feelings of love and hate that the city evokes. Mate shares with us the seedier side of the city, with a book of provokative nudes and visual humour, albeit of the dark side.
This is a beautifully executed piece and I really with that I could share more of it with you, as these images don't really do it justice. There is a definite channeling of Araki here and you can see that in the raw sexuality of a lot of the images. Even the tame ones are suggestive.
But overall, this is a love affair with a city, for all that it entails. And a well thought out piece of work.
You can see more and possibly get a copy here http://artistcenter.wixsite.com/mate and on https://www.flickr.com/photos/matewodechina/
Setbacks by Natalino Soh
Natalino shares with us a book of memories and as the title implies, some of the setbacks that life throws at us. This is a book of mainly street photography from Melbourne.
The book is made in a limited series of 150 copies. And there is a nice little braille piece at the back too. The book takes us on a journey through the nights and sometimes days of a city that is facinating in its creativity, Melbourne in Victoria. There are ups and downs, highs and lows. Closing time, turn on the lights, everyone goes home.
The funny thing is, these images look almost timeless in many cases, the fashions and places, they could be from the eighties. The book seems to be a personal journey, looking for something perhaps?
If you want to see more of Natalino's work then check out www.natalinosoh.com or www.instagram.com/natalinosoh
Littlefields 10 by Jim Clinefelter
Jim has shared with me these lovely little pieces of work in the past. And each time I receive a new batch it is a joyous occasion. These beautifully crafted little magazines are shot on archival paper and have 10 images taken by Jim.
This particular issue is named 'Scenes from Kerns'. Kerns is the Portland neighborhood that Jim hails from. They are stunning little tryptich style images, showing different contrasts of form, texture and light.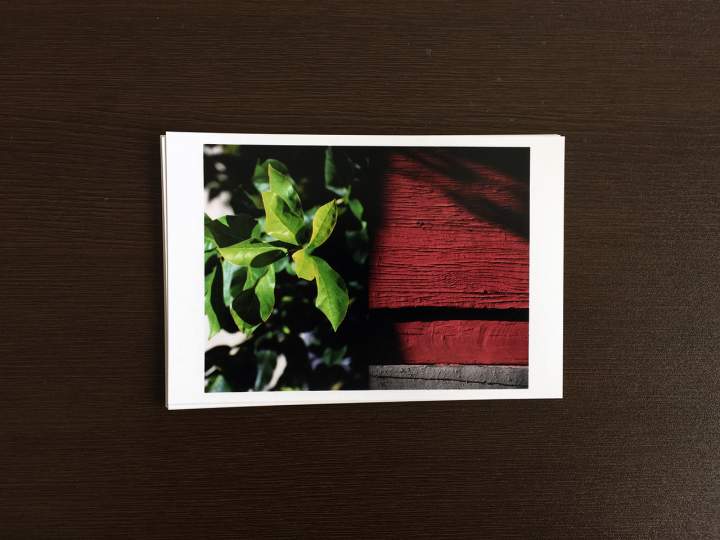 Each one is magnificently presented and you can really see the Japanese influence in the production and photography. Jim spends quite a lot of time in Japan and also has a really good eye for a lovely camera.
Jim knocks quite a few of these lovely little pieces out, they are not limited and I have a failry good collection of them now. You can see others that Jim has made here www.japancamerahunter.com/2012/10/littlefields-photography-magazine-by-jim-clinefelter
You can order these directly from Jim littlefieldsmagazine.tumblr.com
Thanks to all the guests for their submissions, it is a really cool thing to be able to share them all with you. And remember, this is open to everyone, all you need to do is send one to me. If you would like to have your zines or books featured then all you have to do is mail me. Hopefully there will be plenty more of you who want to get your books and zines out there to the world. Another instalment will be coming soon.
Thanks
Japancamerahunter