Photography zines (and books) No: 30
It takes me forever and then I feel all guilty when I look at the ever growing pile of books. My intentions are good, but my time management skills are somewhat lacking. I need an intern for all this stuff. Anyway, I have been bound in by a typhoon, so I got the chance to review some more great books and zines for you all. Enjoy.
I never get tired of seeing great new work and sharing it with all of you. But I need you all to keep on sending them in. Keep them coming by following this link.
Thanks.
Vacanze Italiane by Ben Beech
Ben is no stranger to the site. In fact he has been on the site with reviews and books and all sorts. This piece he shares with us is a continuation of a project that he first shared with us in 2013. Ben has put together a series of three books and this is the second in the instalment.
All of the images were shot in Rome in 2013, all on film. Ben gives us a look at a city that we know so well through tourist images and film. But this is a glimpse at the people of the great city, going about their lives.
Ben has also changed the printing this time around to give a stronger feel to the images. The contrast is very strong and helps with the flow of the narrative through the book. The young and old, the modern and classical coming together.
Ben has managed to seamlessly move through the city, capturing intimate moments and the pallour of urban decay. This is not the Rome you have in your head. You can clearly see the effects of 'austerity' on the urban furnishings.
If you would like to see more of Ben's work or grab a copy then you can get them through his site.
www.benjaminbeech.com
www.facebook.com/benbeechphoto
http://instagram.com/benjaminbeech
Twitter
Te Ika-a-Maui 1991-1995 by S.A. Robinson
This came as part of a bundle of books from the good guys at Fistful of Books. This particular book covers the personal travels of S.A. Robinson through various locations on the North Island of new Zealand.
Te ika-a-maui (the fish of maui) is the Maori name for the North Island. And this book gives us a look at what life was like there during the early to mid nineties. The funny thing is, it looks very similar to the UK in the late eighties.
Having lived on the North Island myself, social deprivation is not really am image that you associate with New Zealand, but this story of a land shows us differently. There is a dark, cynical sense of humour that runs through these images.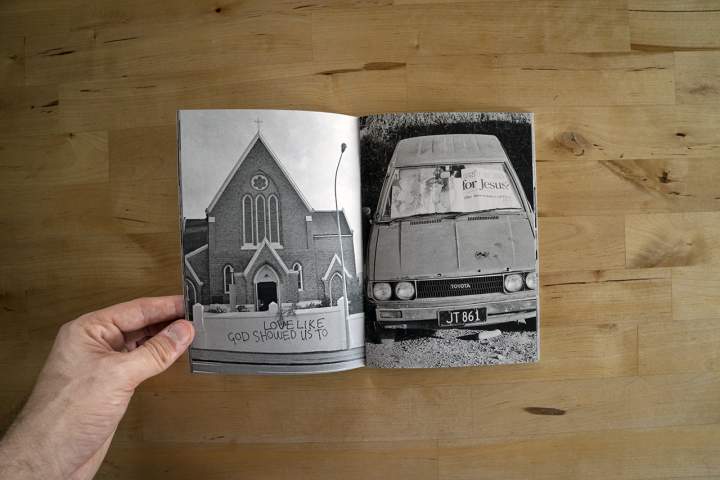 Showing a land that has struggled with the social implications of suppression of the indigenous population. Interspersed with this are scenes of beauty and community. This little book takes you on a very interesting journey.
You can grab yourself a copy of this one over at Fistful of books
Hong Kong Vol 1 by Jackson Hung
Jackson shares with us a city that always inspires me too. I don't know what it is, perhaps the chaos or the grime. But I feel like it is also the heat and the smells that give me a sense of agitation and mild anxiety, which drives me to shoot there.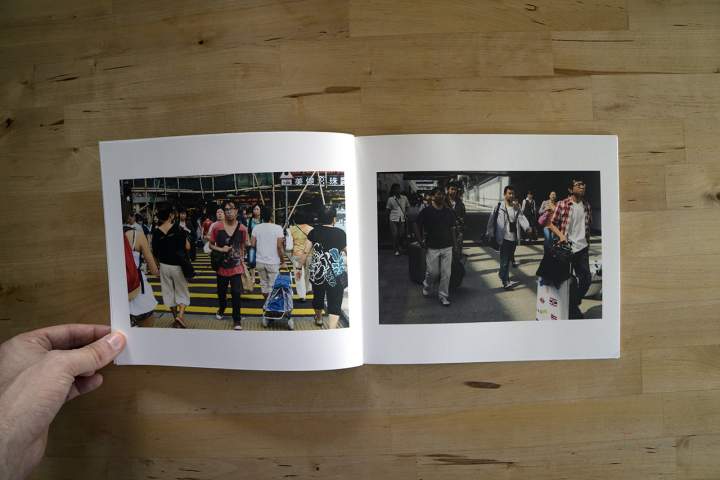 It is interesting to see a book of Hong Kong in colour too, as most of the work we see there is in black and white. But there is such an array of colour there, which Jackson manages to capture well.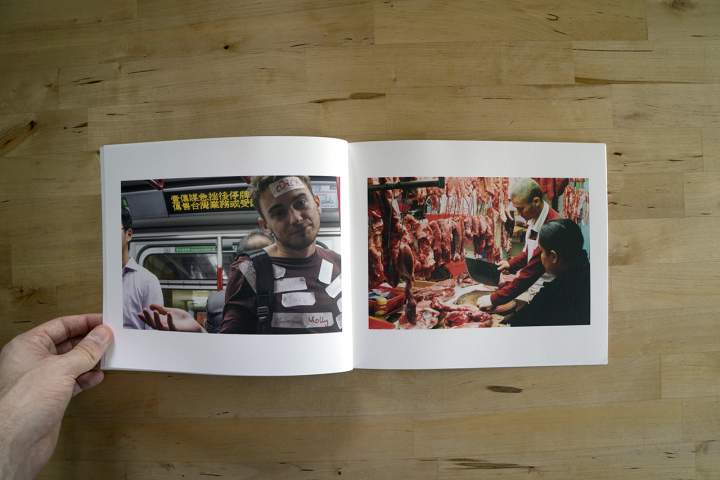 None of the scenes are unfamiliar, but the editing in this book is sublime. Jackson has really managed to present the scenes in a way that feel very good together.
The clamour and the space are all themes that are evident in this work. As with all work in Hong Kong, but Jackson also manages to capture moments of relative calm in this otherwise frenetic place.
If you would like a copy of this book then you can check out Jackson's site for more information:
https://www.flickr.com/photos/jhung713/
http://www.jacksonhung.ca/
https://plus.google.com/+JacksonhungCam/posts
https://www.facebook.com/JHungPhotography
http://www.blurb.com/b/5844212-hong-kong-vol-1
Middle Distance Portraits by Dan Cox
Dan describes this book as work done over his dinner hour around Sheffield, in the north of the UK. In Dan's words "loosely photographic sounding term used in order to hang together some photos I have taken over the past two years using 35mm and medium format cameras".
Dan interestingly combines colour and mono images in this series, and makes strong use of negative space in his images. He also rather amazingly manages to catch the probably 5 days a year that it is sunny in Sheffield.
The street work in this book is not the 'in your face' style that has become so common now, this is as the title implies, middle distance and what it contains therein.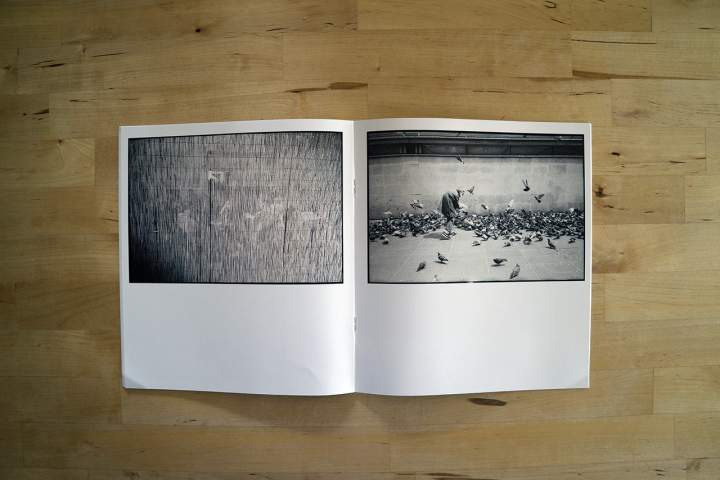 I like Dan's work. It shows a sense of solitude despite being surrounded by society. This is a very enjoyable book to flick through.
You can get yourself a copy through Dan's site http://4-edges.tumblr.com/
Up The Workers! 1970's Glasgow by Keith Ingham
I really like this one. Really. This is another book from our friends over at Fistful of Books.
Keith Ingham was one of four photographers commissioned by The People's Palace to photograph Calton, an area in the east end of Glasgow, which was about to go through major urban renewal.
Looking at these images shows the very end of a major industrialist era.  This was pre-Thatcher Glasgow, when it had a strong a proud industry. Skilled workers and jobs, before everything was closed down. It shows the living and working people of seventies Scotland. And the pride that they had.
Every picture tells its own story and leads well into the next. The people in the images work hard but look happy, perhaps even secure. History now tells us that this would not be the case for much longer, but this brief moment of balance is captured in these images.
This is probably my favourite book of all those featured today, just because of the strength of the images and the impression they left me with.
You can get yourself a copy of this excellent book from Fistful of Books.
666 by Luke Van Aurich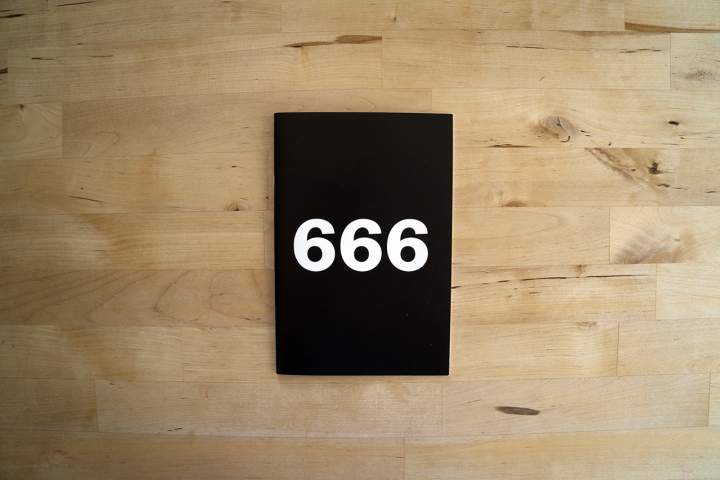 Luke has actually shared loads and loads of books with us, and here is another one for us all to enjoy. I know little about this book, but the title 666 should give us something of an idea.
This seems to be another series of street work from Australia. Luke shoots a lot and puts out a lot of books. I really wish I had the ability to be this creative.
Bright colours and strong contrasts really feature a lot in this work and you can see Luke has no trouble in engaging his subjects. This book is a lot of fun.
You can get yourself a copy through Luke's site http://www.lukevanaurich.com/
天国、わたしの by Jaakko Saari
Jaako released this book along with a show back in March, but I was not able to attend the show. So I have the book instead. And it is a wonderful book. The title means, The Heaven, Mine.
The book covers a shoot that Jaako had with the model, Mari, on the day that Jaako's grandmother passed away. Despite his obvious anguish at the news he decided to continue with the shoot and found something that he wasn't expecting, the distance from love and love itself in different manifestations.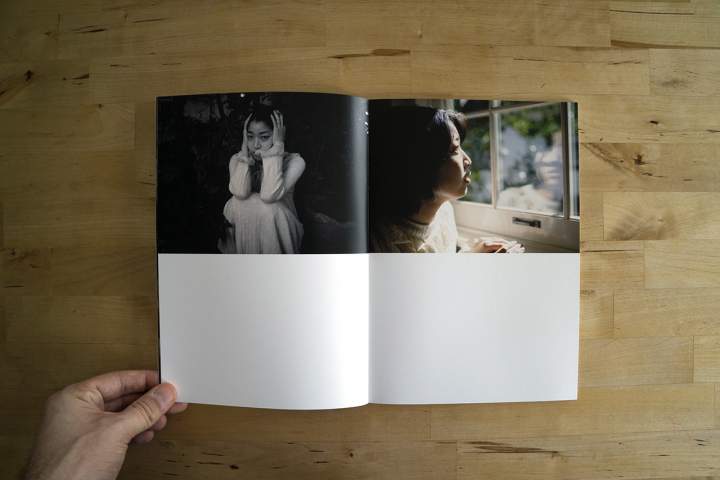 This is a beautifully shot book, with fill you with feelings of love and loss. The way the story is laid out too is thoughtful and excellently composed.
Be warned though, if you are sensitive petal, there is nudity in the book, quite a lot of it too. Jaako has helped us to empathise with his emotions on that day through this series. Really nice work.
If you would like a copy you can probably get one through his site.
http://www.hiyayaakko.com/
Thanks to all the guys for their submissions, it is a really cool thing to be able to share them all with you. And remember, this is open to everyone, all you need to do is send one to me. If you would like to have your zines or books featured then all you have to do is mail me. Hopefully there will be plenty more of you who want to get your books and zines out there to the world. Another instalment will be coming soon.
Thanks
Japancamerahunter