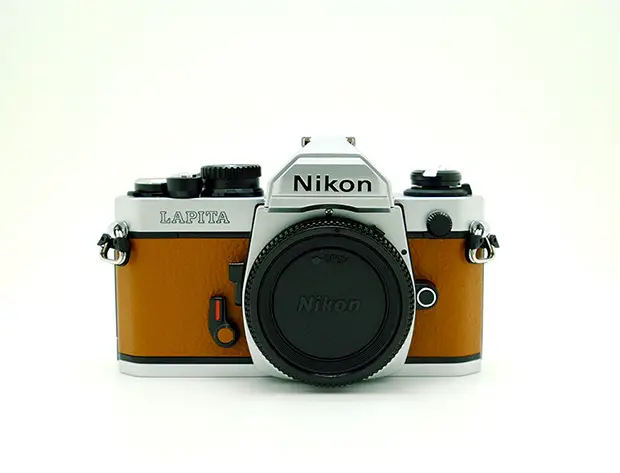 The Nikon FM2n Lapita
I am a big lover of all things Nikon, so when I cam across this beauty the other day, I felt that I had to share it with you. Check out this ultra limited edition Nikon FM2n.

You guys all know by now how much I love cameras, but recently I got a bit of flak, being labeled a Leica fanboy by a few people. I don't really think that is all that fair, as I love all cameras (apart from Holga's, they just suck). But I cannot feature every camera that I buy, otherwise the site would be chock full and there would be little time for anything else.
But when something special comes my way I like to do a little feature on it, to show you what it is in case you have not heard of it before. And this is one of those special cameras:
The Nikon FM2n 'Lapita' edition
Nikon made quite a few especial edition cameras over the years, some of them rare, some of them less so. But one that never really reached the west was the FM2n Lapita which was produced in 1999 for a Japanese mens lifestyle magazine.
There are no direct figures as to how many of the cameras were made. Some say 100, others say 200. The cameras are not numbered, and neither are the certificates which come with the camera.
The Lapita could be considered to be the rarest of the Nikon special edition cameras, along with its sibling, the Lapita F3. I would say that as the production run for the Lapita F3 was only 100 then it could be a fairly safe bet that the FM2n was also only 100 pieces.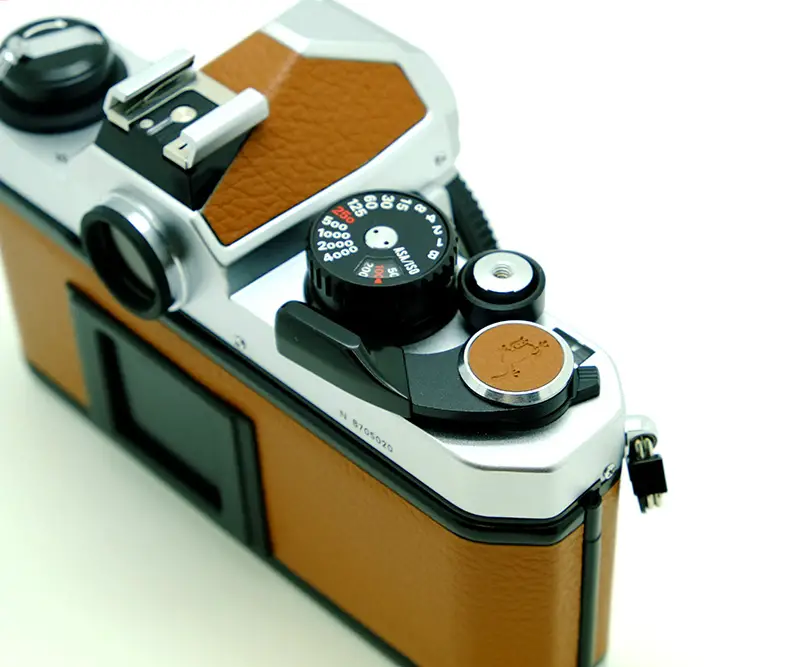 The camera itself is no different from a regular FM2n (a great camera in its own right), apart from the special engraving and the orange tanned leather hide that is wrapped around the camera. If you look on the top of the film advance there is also a frog logo stamped into the leather. This frog logo also adorns the strap and the box. The engraving on the front of the camera is the real icing on the cake. This was not a stock FM2n that was re-labelled, this one had its completely unique engraving, something of a rarity.
Although this is a collector camera, there are people who use them, which potentially makes them all the more valuable. I found a Japanese blog about a chap who has used his solidly and aged the leather to suit his look.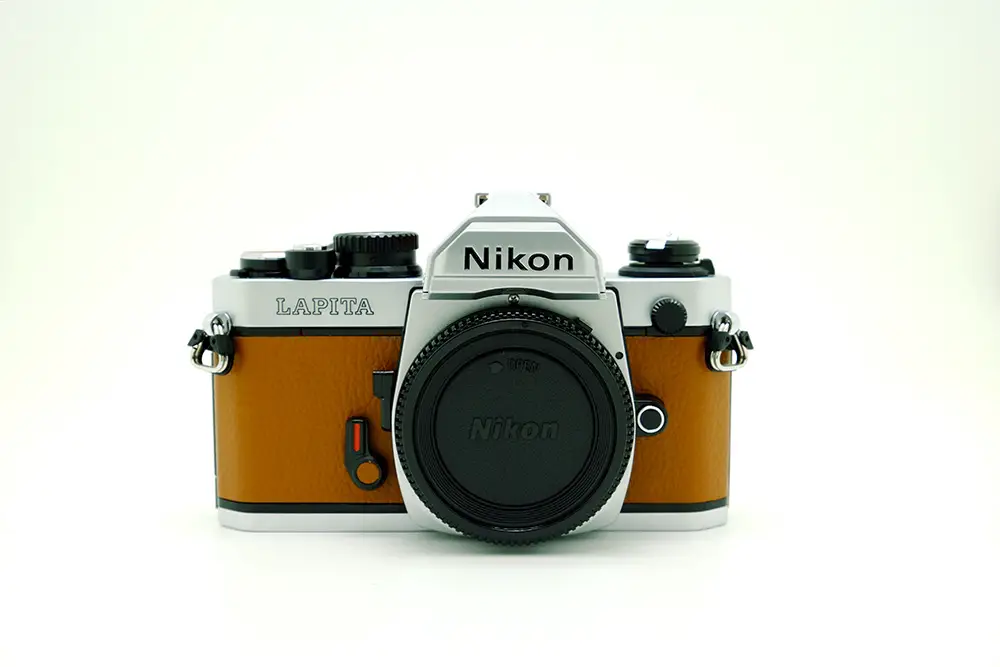 I was lucky enough to find this unused camera at a camera fair over the weekend. It comes with all of the original documents etc, and the Lapita strap too. This camera had not actually been handled, so I had to wear gloves to take the pictures that you see here. When I first walked past the camera, i wondered why someone had gone to the trouble of re-leathering an FM2n, but one I managed to push the crowds out of the way (who were all cooing over the Leica and Angenieux lenses) I was able to get a better look. Nobody was taking any notice of this gorgeous camera and I was able to take it immediately without any trouble.
There is little information about this camera. Nikon kept tight lipped about it and the magazine has gone, from what I understand, so much of what we know is in the camera itself. I had only ever heard of them, so I am very happy to have been able to actaully get my hands (albeit gloved) on one.
I sourced this for a client by special order, so this will be going out of my hands very quickly, but I have no doubts we will be seeing it again sometime, they are just too rare to miss.
Enjoy
JCH