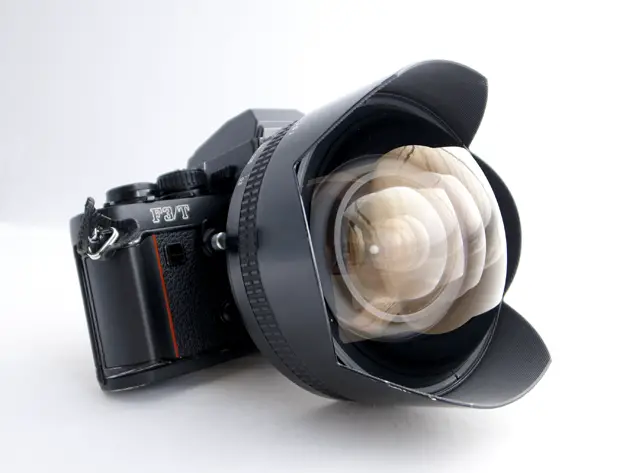 I find a lot of beautiful items, here are some of the best
As the camera hunter I get to find some pretty nice bits of kit. A lot of cameras come and go, but some of them really stand out. I never get tired of doing this but sometimes there are real highlights to doing the job. Here is a selection of my personal favourite finds that I have been lucky enough to come across since I have been doing this.

There have been some items that really stick out in my mind since I have been doing this, so I thought I would share some of my personal favourites with you. These cameras and lenses are what a consider to be the highlights of my career so far.
The Hexar Collection


The Hexar collection was something that became a bit of a personal challenge for me. It was when I was really just starting out for myself. I knew that I could get the regular Hexar AF cameras pretty easily, but then I thought "why can't I get the whole lot?" So, I set myself a mission, to get the complete collection of Hexar AF cameras as quickly as possible. I found the regulars within a week, and then I was lucky enough to find the Rhodium and the Gold versions shortly afterwards.


Now, I thought this was all of them, but I was wrong, when I found the ultra rare brown leather prototype Hexar at a trade show. This was a camera that I found out was only made to show to traders as a possible design concept, but it managed to find its way onto the market. The goal was complete, and I felt that I could really be a camera hunter. All of these cameras went off to happy homes and they are being used all over the world. It was a bit sad to break up the team, but at the same time it was great to know that I could do something like this.
 The Contax T2 Collection


The Contax collection was much the same deal as the Hexar collection, I decided that I had to get as many of the set as possible. This one was actually complete, as I did have the Platin, but it isn't in this picture. The one specific I had for this collection was that they all should be boxed with the original accessories, which made it a bit tougher. But I did it. There are actually 2 gold versions, but I decided to add the 60th anniversary edition instead of the regular gold, as I think it is a prettier camera. My personal favourite amongst these is the black version. The paint is so matt, it doesn't reflect any light at all. A total stealth camera. This was another real moment for me, confirming that I was right in what I was doing.
The Nikon FA Gold


The Nikon FA Grand Prix edition was something of an elusive beast. I Had found a couple of them that were in less than stellar condition, but the customer for this one wanted it to be unused! Well, the gauntlet had been set. I scoured my usual sources and then I heard a rumor of one being on a shelf in a tiny store in the middle of nowhere. I set out on a train and when I get there I realised that I knew the owner very well, I had just never actually visited his store. He is not actually a camera trader, he runs a photo studio and lab, but he is a collector with such an gigantic collection that he sometimes sells pieces of it off. And he sold me this. It had never been used, only been kept in a temperature controlled case and was completely perfect. He had some other total gems there, but he wasn't selling, no matter how much charm I used on him. Though there is a glimmer of hope, he has expressed that he will sell off a considerable portion later on this year. I will be sure to be there when he does.
The Pentax 43mm f/1.9 L mount


A lot of Leica lenses come through my hands, and I am never bored of seeing them and playing with them, but after a while you can see so many and they are all the same. Then something special comes along. I am a big fan of L mount lenses made by other manufacturers, particular Japanese lens makers. The Ricoh GR L mount lenses are something special, and I have a terrible soft spot for Avenon lenses too. But this one is something else. Not many were made, but Pentax made them specifically to be put on the Leica. Why they did it is beyond me, but they did and it is a really lovely lens. My personal favourite thing about this lens though? Look at the serial number…Brilliant. I actually liked this lens so much that I decided that I will have one for my own personal collection, so I am now looking for exactly the right one for me.
The Nikon 13mm f/5.6 Ais


The title image lens and the 'one that almost got away'. This lens was a real challenge for me and something of a personal holy grail. I had actually located one of these lenses at a trade show last year and queued up to get it, but missed out to a rather unpleasant chap, who actually physically pushed me out of the way to get it. This bothered me a great deal and I knew I had to get one. Very fortunately one turned up a short while later through one of my personal contacts and I had to have it. Some of the items that I get I like to have a tinker with before they go off to the customer (always with their permission of course). This one was amazing, I have never seen a lens that was so wide, yet so level. The angles of view are 118˚ diagonal, 108˚ horizontal and 85˚ vertical. This is a tremendous field of vision and it was a lot of fun to play with. But I was so nervous about using this lens that I only shot 1 roll of film before I rushed it home and put it somewhere safe.
Well, there you go. Some of the items that have shaped what I do and have bought happiness to others. There are a few more, but I decided that rather than overwhelm you all with such cameraporn, I would break it into 2 pieces for you. Part 2 will come very soon.
Like what you see? Would you like me to find you something special? It is not all glamour pieces and super mega lenses, I am more than happy to look for anything for you. All you need to do is click here and fill out the form and tell me what you would like.
Thanks
Japancamerahunter