The L.Camera forum is a great resource for all things Leica
In another first JCH brings you an interview with the man behind the L.Camera forum, Mr. Andreas Jürgensen. Lets see what makes one of the most well known Leica websites tick…

I love doing little interviews and when I get to speak to people who are behind the scenes in the industry it makes me very happy. In this interview I was lucky enough to talk to Andreas, the man who brings us the L.Camera forum. If you don't know about this forum and you have a Leica camera then shame on you, as you should get involved. I love the site and it has a wealth of information from users all over the world.
Andreas, tell us a little bit about yourself:
Hi, my name is Andreas Jürgensen. I'm living with my wife and my daughter in Bonn, Germany.
I grew up in the very North of Germany but moved to the Rhineland 25 years ago for university. I have a degree as Photo Engineer.
1. So, you are the man behind the L. Camera Forum, what made you decide to do this?
Was that a decision? Hm…
In 1996 my web agency NOVA worked for Leica and created the first Leica Camera website. In 2000 the Leica marketing guys asked us to build a discussion board and a chat for the website.
The chat turned out to be a complete disaster but the discussion board became the origin of what is now the Leica Forum with about 100.000 members.
After the Leica management changed in 2006 the new CEO wanted to get rid of the forum – so they asked me if I was interested to take it over. I slept one night over that and decided to do it – with no exact plans how to run it as business.
2. Why Leica? Why not Nikon etc?
Disclosure: I'm no Leica photographer…
But after working about 15 years for Leica I have a deep relationship with the company, the people working there and their products. And after that long time I'm sure there's kind of Leica DNA. It's not easy to describe – almost every Leica photo can be made with other cameras too.
But if you take a look for example at our latest Leica Forum Book (preview at http://www.blurb.com/books/3050706) you'll notice something that is well described by "my point of view" or "focus on the essential". As I said – difficult to describe. You have to touch the cameras and lenses and you have to see the images.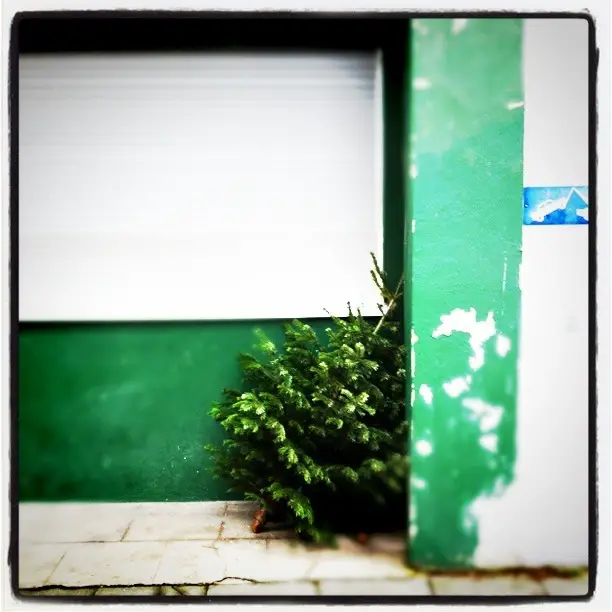 3. What about yourself…What camera do you shoot? And what sort of situations do you shoot?
As a photographer I'm an amateur – too little time beside job and family. So I take most of my photos during holidays (with a Lumix GH2 and a Leica D-Lux4). Mostly landscape and my daughter ;)
More disclosure: I'm a big Instagram fan – and I love to take little still life shots you find everywhere… (Ed. I have attached a few of Andreas' shots)


4. I noticed that you are running the site and working, how do you find the time to do this?
Over some hard years I tried to manage the Leica Forum in my spare time while working full time as internet project manager. This was very frustrating as I was sure that the Leica Forum could do much better if I make it my first priority. Thus I quit my freelance job three years ago and concentrated on my forum projects. One of my best decisions.
5. What have you found to be the biggest challenge in building L. Camera forum?
I was so lucky to start from the pole position – as the official Leica Forum officially supported by Leica Camera.
After that two unimpressive things were the most important factors:
1. Try to offer a comfortable place for your users.
Great images, breaking news and brilliant know-how are nice to have in a community.
But having a good mood and great members beats everything else.
2. Perseverance
Just keep going. Over and over again.
6. Do you have any photographers that really inspire you?
Sorry for the wild combination:
August Sander, William Eggleston, Viviane Meyer, Andreas Gursky
7. And finally, seeing as it is a Leica forum could you tell me your favourite or dream Leica camera. The one you would love to have.
For the photographer:
Something between a Leica M9 (optical and mechanical quality) and the Fuji X-Pro1 (AF, hybrid viewfinder).
And for the online addict:
GPS and seamless upload feature.
Not exactly the Leica spirit I'm afraid – but would be very useful for me…

Thanks Andreas for you time and for sharing your thoughts with all of us. It is always a pleasure to find out more about someone who manages a site that I really enjoy. If you have not had time, then you should check out the forum here.
If you would like to be interviewed for JCH and you have something you want to share, then drop me a line through the site and lets have a chat. I always love to hear from camera people. But what I love even more is when people leave comments.
Cheers
Japancamerhunter