Kanto Camera – My new favourite store
There are a lot of wonderful camera shops in the greater Tokyo area, but this one really stands out. Kanto camera are based in Kawasaki, and you really need to go there if you ever have the chance. Read on…

I am always on the lookout for interesting stores and interesting gear. One camera that I am on the perpetual hunt for is the Leica MP Titanium. There were only 150 made and finding them is like striking gold. So imagine my joy when I was searching around and I heard that Kanto Camera had one in the store. Well, I was there the very next day. I got the camera, but I also got so much more…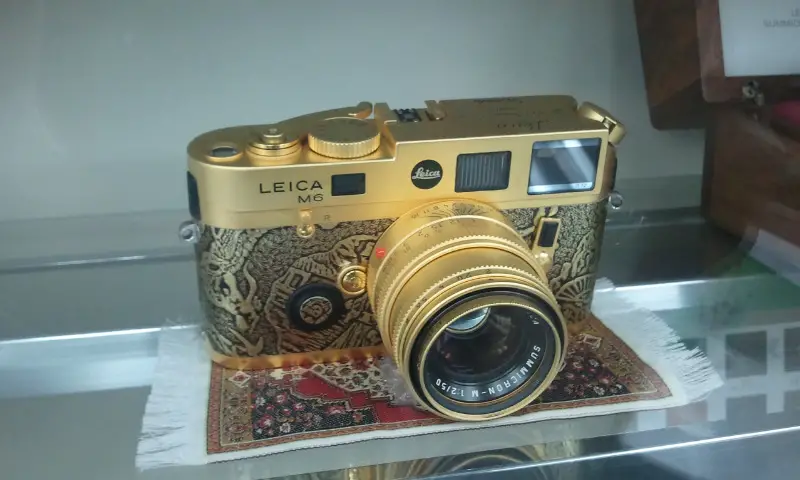 Kanto Camera is a very special store. They are not your average used camera shop. Oh sure, they carry several items in their shop, but the core of the company is so much more. Kanto has the very special privilege of being one of the few camera stores in the world that Leica work with to produce special edition cameras. This gold M6 may not be to everyones taste, but there is only one. Which makes it a very special camera indeed. No doubt there will be someone out there that wants this camera.


Gold not your thing? Then they also have this M6TTL which they developed with Leica. Only 100 of these cameras were made and they still have one left in the store. Much more appealing in my opinon.
But Kanto also have a few other tricks up their sleeves. They are officially certified and trained Leica service engineers, which means they can pretty much repair anything. But the best thing is their dedication to this.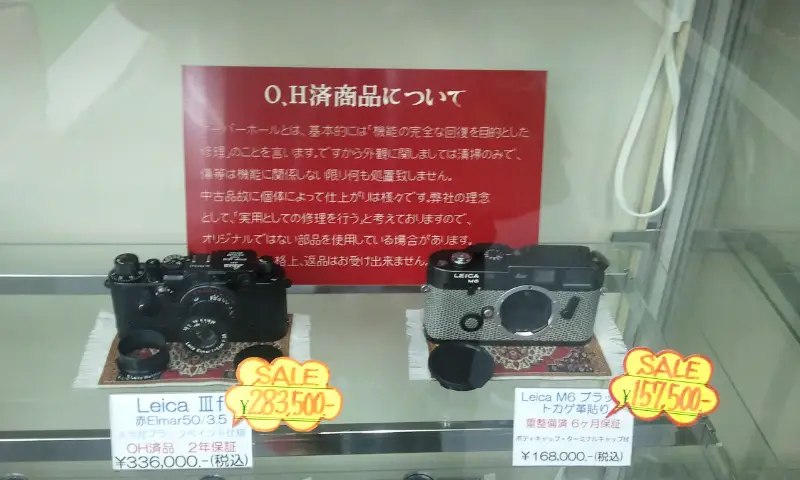 There are a lot of repair places in Japan, but not all that many of them are prepared to make their own parts! Yes, that is right, they make their own parts. You see, there are a lot of older cameras that no longer have parts, so Kanto decided to make their own parts. And not just for Leica. They will repair just about anything.
One of my favourite things about the store is when you walk in, they have a series of display cases in the main store, each one showing all of the parts of a camera or a series of lenses. These things are incredible. They are a labour of love and something they have done just to show what they are capable of. They have several different brands of camera broken down into the constituent parts and several lenses too. I know a few people who would simply love to have these on their walls.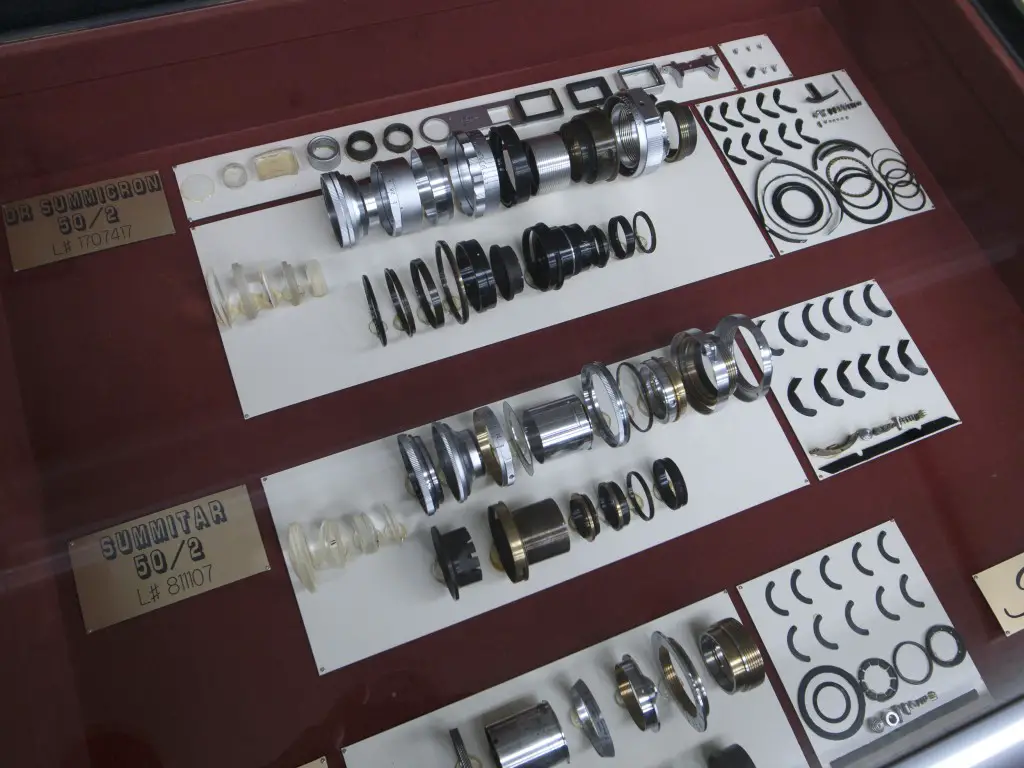 I was very fortunate to be given the chance to have a walk around the workshops and the back rooms of this impressive company. They have a complete lens making and coating workshop, several repair areas, calibration systems and a massive storage area for parts.


I was told that there are so many cameras and lenses that no longer have parts now, that they were forced to start making parts themselves. This includes elements for classic leica lenses as many of the older lenses are impossible to repair otherwise.
They are very exacting about their work, which can be seen when you have a look at another part of their business…repainting.


Repainting can be a hit or miss affair and there are a lot of repainted cameras out there that are frankly crap. But these guys are really really good. They offer a complete customer service. Not just painting but changing parts. I asked about getting an M3 painted black from the original brass, but I don't like the fact that the M3 doesn't have 35mm framelines, they said this is not a problem as they could put 35mm framelines in the camera. Woah!
They don't just do simple repaints either, you can have just about anything you want. You just name the colours and they will do it. For example:


Yeah, that is pretty hardcore. You can basically do whatever you want to a camera. They have a huge selection of leathers in different colours too, so you can really go wild.
But lets not forget that they also sell cameras, which is why I was there. They have some of the finest examples rare cameras I have ever seen anywhere. There are several fine regular cameras, but it was the ultra rare items that caught my eye.


A Big Post Leica. I have never even heard of one of these. I cannot find anything about it either. A mysterious Leica if I ever saw one. And they also had another rare beast on the shelf. This one is easy to spot, because you wonder if it might look better in a pimps convention…


Yes, another gold camera.
All in all it was a fantastically productive and informative trip. I hope to start working with Kanto to offer repainting and repairs on all cameras. If you are interested in having a repaint job done then you can drop me a line and I will find out exactly what the process will be.
You can check out their website here www.kanto-cs.co.jp/index.html there is an English section.
I hope you enjoyed the tour as much as I did.
Cheers
Japancamerahunter