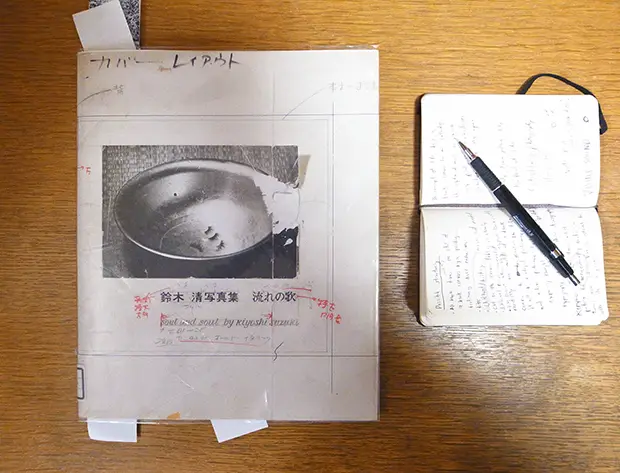 Jesse's book review, Soul and Soul by Kiyoshi Suzuki
Jesse has been busy at it, finding new (old) and exciting Japanese photobooks. This time it is a book about a book. Come and check it out.

One of my favorite films since 2010 was Abbas Kiaostromi's film Certified Copy. The film begins with a shot held of a blank podium in which an author sits down and gives a lecture. Roughly in the lecture he makes the case that when art is copied the copy of the art takes on a life of its own and becomes in itself an independent work of art. The film then follows the author on his first date with a single mother who was in attendance of his lecture.
It is a lot like that shallow Before Sunrise series about a couple first meeting but what happens here is that they begin arguing over the son, and reminiscing about their first dates…and by the film's end you don't know which reality is real or whether or not it is some sort of prediction of what will become or some alternate past.
One thing is certain is that each copy takes on a life its own and his lecture details at the beginning. The very first book I reviewed for JCH was a favorite of mine in Brodovitch's Ballet. What I didn't touch upon was that the book was a certified copy of the original book…a book within in a book. The photos we saw were copies of photos in the original, yet it took on a life of its own. Soul and Soul by Kiyoshi Suzuki is just that a certified copy or as explained a dummy. It is a book about a book that never was.
A sort of art in itself, the book is designed as prototype of an actual real book that never was. There are annotations about spacing, suggested font types, and penciled in lines for the books framing. This is all difficult to explain, but I think you can see what I mean in the photos. But don't get me wrong, it is a proper photo book that begins in his home town in Fukushima that was a mining town from 1969 when he first got into photography to 1999 when the dummy was said to have been completed.
The book is not as linear as it sounds though as it doesn't tell a complete story but instead offers his approach to photography…or really it serves to offer us his expression. Suzuki was multi-talented as not only a photographer, but a painter and collagist as well. It all seems to culminate here.
Beginning in 69′ we can see The Provoke influence in his work right away. There is a note from Moriyama that states, "Kiyoshi Suzuki was the only photographer who wandered this world in search of the light of Brahman." They are mostly dimly lit shots of the everyday from bathhouses and birds to plays and a circus even. There is no real order and the only connection between them is shared in their underexposure and surrealist undertones. There are really no standalone great one liners, just an overall mood that is evoked. At a certain point in the book it even switches to color that is emphasized by the color red. First it is red muddy water, then a musical sheet, and finally an animal (want to say dog but hard to say) that has just had its limbs cut off in which its blood dominates the image. It all combines to tell a bleak plot-less story.
The most recognizable image of Suzuki's art and most metaphorically appropriate to the book is the cover photo of fake eyelashes in a bowl of water. They belonged to his sister who left them there after her night's work as a waitress. I was never familiar with fake eyelashes in America but found a good percentage of woman use them here. In fact this has been the only place where I have been complimented on my eyelashes as well, so it is a certainly a preoccupation with women here. This is of course is beside the point, because really the point is in the symbolism. For the cover of a dummy book to feature a picture with fake eyelashes is metaphoric as he is subconsciously speaking to the nature of the book in which it is just a certified copy of an original that does exist. Yet as in the photo and as I stated above, it takes on a life of its own.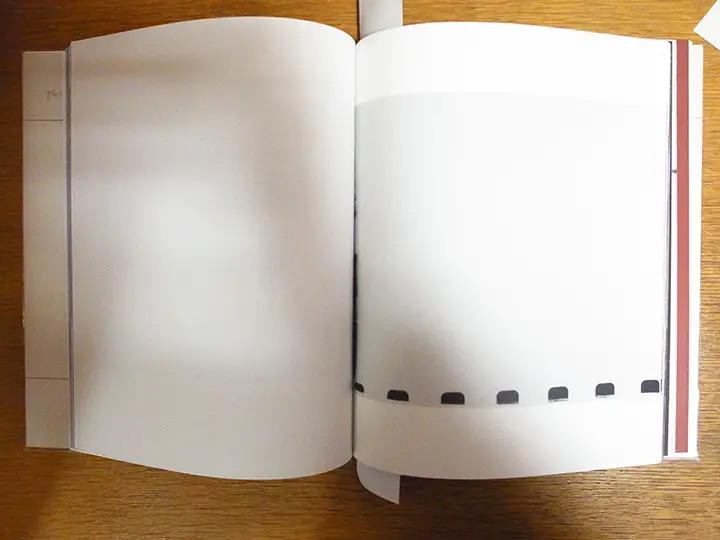 In addition to all of this there is a little pouch at the back of the book which contains a mini book with essays from his sister and a western critic, complete with a biography and bibliography of his books in English. Out of the four books I reviewed today in the library (sorry they are released at different times by Bellamy but the last four reviews) this was by far my favorite.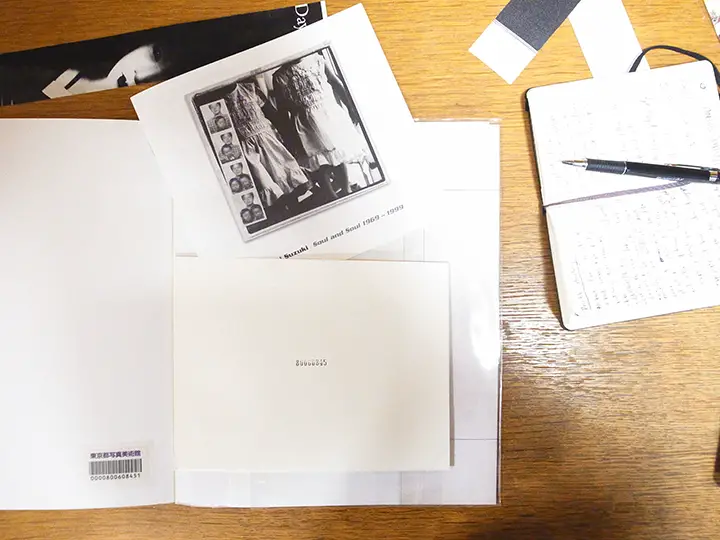 Jesse Freeman is a friend, photographer and movie buff. He has a great knowledge of photography books and classic cinema. He can also be relied upon for decent music recommendations.
You can more of his work and passions at the following places:
http://jessefreemanportfolio.tumblr.com/
http://www.flickr.com/photos/imnothinginparticular/
http://imnothinginparticular.tumblr.com/
Want to read Jesse's other great reviews? Then click here to go to the archives.
Thanks for this one Jesse. That is what I love about Japanese photobooks. You can have a book about a book, and that is a totally understandable thing to do. I think a trip to the library is in order.
Thanks
JCH