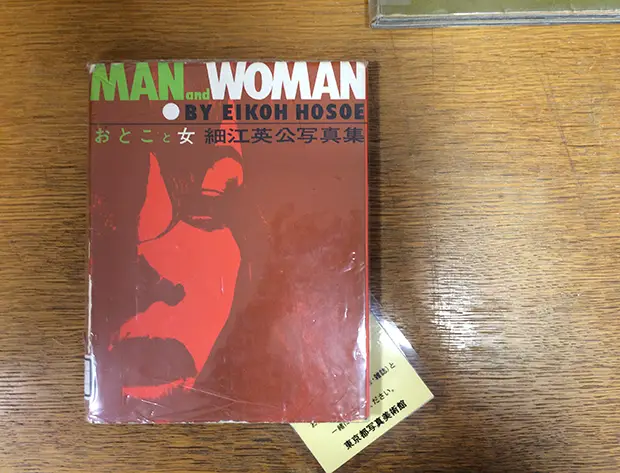 Jesse's book review, Man and Woman by Eikoh Hosoe
Another fantastic review of a beautiful Japanese photobook by Jesse. This time a study of the human body. Some of these images may have your work colleagues looking over your shoulder.

Man and Woman is a strikingly avant garde study of the human body. Already known for his work on writer Yukio Mishima and the dancer Tatsumi Hijikata this would be the culmination that has a psychological edge to it. This injection of psychology (as I remember mentioning in the Fukase write up) was something that exemplified a lot of the post war Japanese artists across a variety of mediums from Abe Kobo in literature to Oshima Nagisa in cinema. It is no secret how Hosoe was affected by the war since just after it he changed his birth name of Toshihiro to Eikoh to symbolize the new Japan and then to show his dismay of the atomic bombing made a short experimental film in 1960 on the subject. Believe it was all of that went into the expression of Man and Woman.]
Falling in line with the late 60s the images in the book reflect the Provoke style in being extremely high contrast and grainy. Which in 2014 is instantly refreshing since most photography on the human body is overly concerned with detail and quality that we never get to see it done so raw. Yet look aside it is the motifs he uses and the angles he shoots from that makes his work relevant today. In all of the photos there is no background…just blackness or a few cases grey. That bleakness is combined with the style of a lot of the postwar painters who mangled and deformed their subjects. Hosoe does the same here in a number of compositional methods whether it be a picture of a woman's behind with an odd number of arms coming from the out of the top right side of the frame or one of the models with just her head perfectly situated in between a man's torso and forearm.
A photo earlier in the book seeks to achieve the same affect of deformation by simply taken a low angle shot of a woman's legs while her arm contorts out in what is some of the more conventional images that are at the beginning of the book. If forced to make a comparison one could only say Man Ray especially in the play of an apple to woman's back side that is reminiscent of Man Ray's use of a woman backside to suggest similar form like that of a cello.
The Man Ray comparison is but a stretch as the book is decidedly Japanese. An image that sees a woman's head off centered to the right with an arm from the right side of the frame extended across the photo horizontally holding an octopus makes me feel that way. Octopuses since the ukiyo-e days of art were used as motifs to indicate a sexual tension.
Also, there is a western model in some of the earlier shots biting into an apple and again holding a bitten apple. This is something strangely taboo in Japan as one does not just bite into an apple as it must be cut. Yet in the 1960s, this was seen as a rebellious act best exemplified in the break-out Japanese New Wave Film in Oshima Nagisa's Cruel Story of Our Youth that was slated as the Breathless of the movement. In it the youthful protagonist in a close up defiantly chews into an apple while two doctors in the next room discuss the illegal abortion procedure they just performed on his girlfriend while commenting on the Japanese youth at large. Subtle but like the deformities of the human body mentioned above and the look of the work here… it all embodies the times.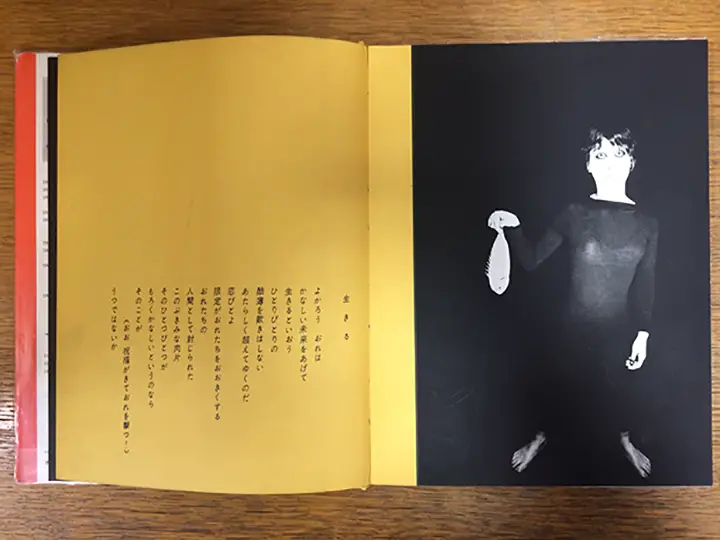 The last area of this book to explore is what the title infers this study of man and woman. In many of the images there is a suggestion of being one or coming together. This is started with the most obvious that being a kiss that on the next page sees a woman's breast contoured to a man's bicep. Later photos have the limbs of an opposite sex coming into his already tight frames of a man or woman's body that he poetically poses in the manner of the Mishima photos years earlier. In another photo, the silhouette of a man's breast that meets that of a woman's comes of abstract because of the grain and high contrast playing well to the Provoke aesthetic.
This book as pictured here is pretty tough to find. There was however like a lot of these obscure classics a reprint in 2006. I find with a lot of these seemingly impossible to find books that I have been reviewing as of late inevitably get reprinted at some point in time….so don't be discouraged.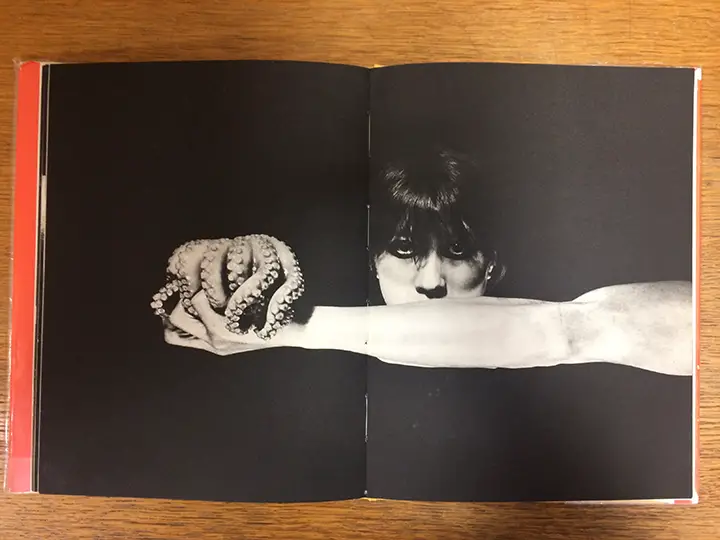 Jesse Freeman is a friend, photographer and movie buff. He has a great knowledge of photography books and classic cinema. He can also be relied upon for decent music recommendations.
You can more of his work and passions at the following places:
http://jessefreemanportfolio.tumblr.com/
http://www.flickr.com/photos/imnothinginparticular/
http://imnothinginparticular.tumblr.com/
Want to read Jesse's other great reviews? Then click here to go to the archives.
Thanks again to Jesse for a wonderful review. This is a fascinating book and I am going to have to have a look at it when I finally get to the library.
Thanks
JCH