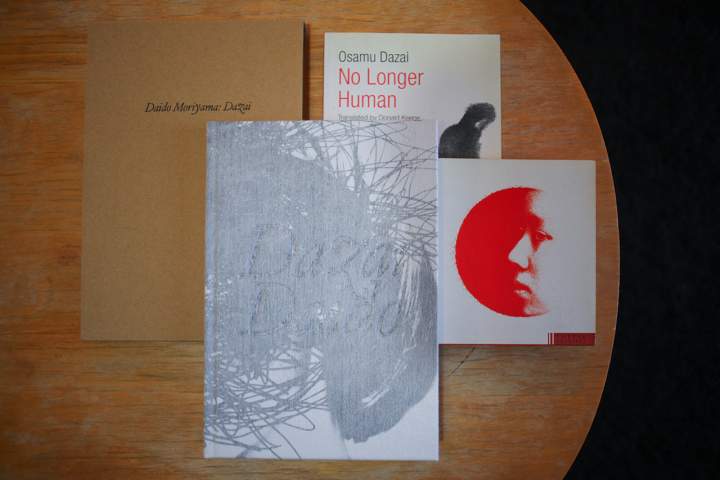 Jesse's book review, Daido Moriyama: Dazai
Jesse is back with another great review. And this one is a bit special as it is a dream team review of two great Japanese artists.
Over to Jesse:
I remember in 1992 when the Dream Team was announced. I am the biggest Jordan fan and seeing him paired on a team with all of the NBA greatest players was just so amazing. I also remember in 2009 when I was binging all the films of Akira Kurosawa, and found out that he did an adaptation of Dostoevsky's The Idiot starring Toshiro Mifune and Setsuko Hara, literally my favorite writer, adapted by one of my favorite directors starring my favorite actor and actress I was thrilled. The first of which turned out to be everything I dreamed of and more, while the later of which probably culminated in one of the worst movies by Kurosawa and certainly the worst role of Hara's career.
Thankfully like the former, Daido Moriyama doing a photo book with Dazai Osamu ranks up there for me as one of the coolest pairings and for the rest of this review I am going gush to you why.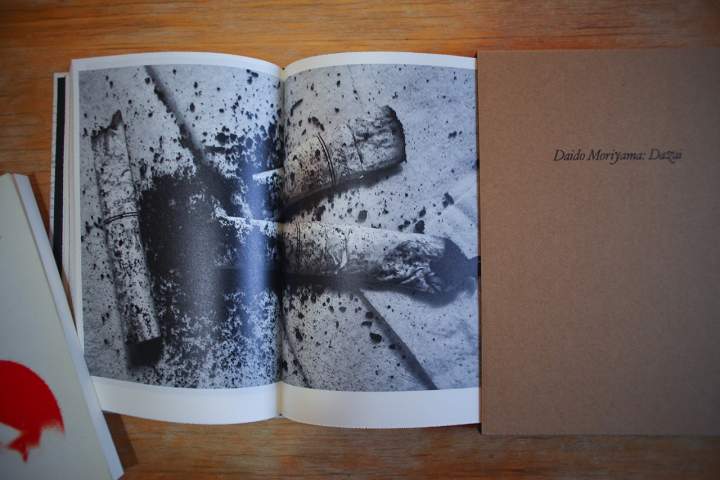 Dazai Osamu was a Japanese author who wrote up to the mid 20th century before taking his own life at 38 in what if memory serves me correct was his 5th suicide attempt. A heavy alcoholic, his novels were quite nihilistic and from this period of Japanese literature he was one of three famous writers to take his own life. The other two authors being the Nobel Prize winner Kawabata Yasunari and Mishima Yukio who met with the most audacious ending committing seppuku upon completion on what he considered to be his greatest story in the Sea of Fertility teratology (it was, read them!).
Out of the three Dazai remains the least translated with really only his last two novels (read No Longer Human!) and a collection of short stories being translated. Daido Moriyama is no stranger to literature (many of his books are named after classic novels, i.e. Jack Keruoc's On the Road) and cites Dazai as his favorite Japanese writer. When this exhibition and accompanying book was announced here in Tokyo I couldn't wrap my head around what the project actually was, so you can imagine my surprise when I found out it was a never before translated Dazai short story with visual interpretation in the form of photographs by Daido Moriyama.
So here I am like wait what…a new Dazai story translated in English with photos that represented to me some of the most inspired by Moriyama in years!?! I went to the gallery in Shibuya with a half drank flask of bourbon in my pocket because I was celebrating my 30th birthday that day and loved the presentation of the work (complete with a replica statue of Moriyama's Stray Dog), bought the book while in the background they were playing an extremely rare Miles Davis record of a score he did for the 1956 Louis Malle film Elevator to the Gallows (watch it!) that was selected by one Mrs. Moriyama (a huge jazz fan) who after conversation I confirmed to be his daughter …all sums up my dopamine level.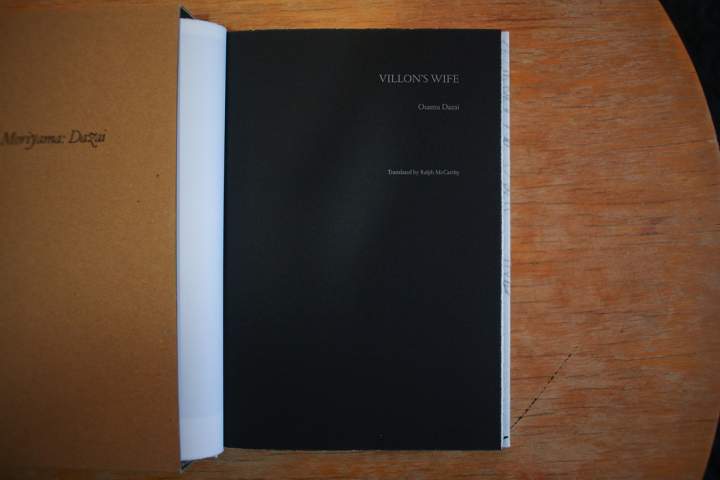 The photo book Dazai revolves around his novel Villon's Wife. It is a story of a mother of a downed 1-year-old son by an alcoholic writer she is not married to. Living in poverty she is awoken by the baby's father one night who comes home in a hurry to grab a knife before getting into altercation with a bar owner and his wife over a debt. He flees and the bar owner and his wife tell their story to the mother. The mother promises to pay the debt the next day although she doesn't have the means creating the dilemma in the story.
The sensitivity in the depiction of the woman's plight was further made interesting when observed as autobiographic with Dazai himself being the alcoholic writer who abandons his family and the woman being his real life baby's mother (who if memory serves correct was the women he jumped off the bridge with). With Moriyama offering photographic interpretation, I feel this could have gone bad if he really set to depict this story paragraph for paragraph with exact photos of the situations. Instead what he does is offer little visual impressions loosely related from sentences here and there. If Dazai wrote, " The man steps back, and my husband takes that opportunity to fly out the door, the cape of his Inverness flapping like the wings of a giant crow." The next page will be a Moriyama-esque high contrast shot of a silhouetted crow flying in the nighttime sky over waves in the sea.
Or less specific when she is informed of her husbands scheme of rotating women to buy him drinks the next page will have a merry go round that reflects the husbands revolving behavior in his cycle of drudgery. So here you have on one level a never before translated Dazai novel and on another new Daido Moriyama shots that come together in such a manner that the fun culminates on yet a another level in discovering their poetic correlations. Both artists are doing what they do best. Isn't that genius!?!
This is all presented in an extremely high quality innovative book. With a cardboard dust cover, the hard cover book contains with it varying materials of paper used for both the writing, the photos, and pages of just graphic design elements. I say innovative because I haven't read a novel that goes through both font and size changes from page to page. On one page there might be a small sentence, on another small font a whole page, and on another a big sentence spanning two pages…which I guess unconsciously if anything breaks up the monotony of turning a page and being greeted with an equal amount of daunting text. This I guess would serve a non-novel reader and people who are photo book collectors. I would never complain of such thing but reading this the flow from page to page came off exciting and made this book very easy to read in one go.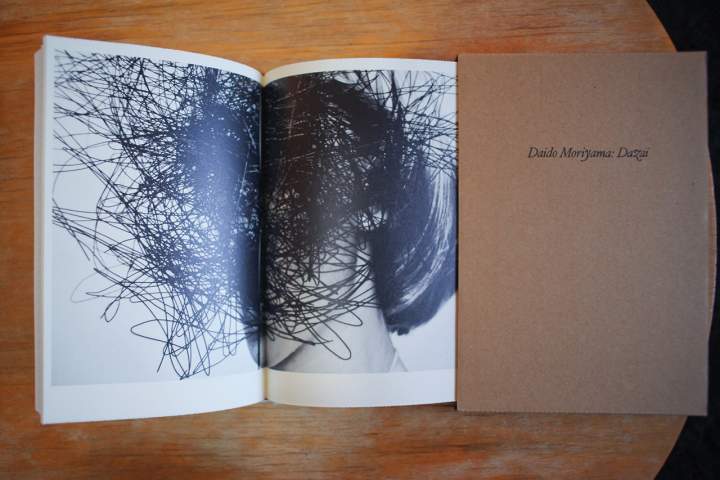 The exhibition wrapped up over a month and half ago and with a price tag of 65 USD there is a slight chance some copies might be left. The edition I got is 450/1200 and you figure there is another 1200 for the Japanese version (guess if you're a collector and don't actually care to read the story or bilingual). I can't recommend it enough from both a literary and a photography perspective. I would welcome more collaborations as such that hasn't really been done. Only thing I can think of remotely close would be Matisse doing the Cartier-Bresson cover for Decisive Moment. Check out Dazai as well, his books are never more than a few hundred pages as with most Japanese literature of the time and with only three in translation isn't too daunting to read them all. Thank you.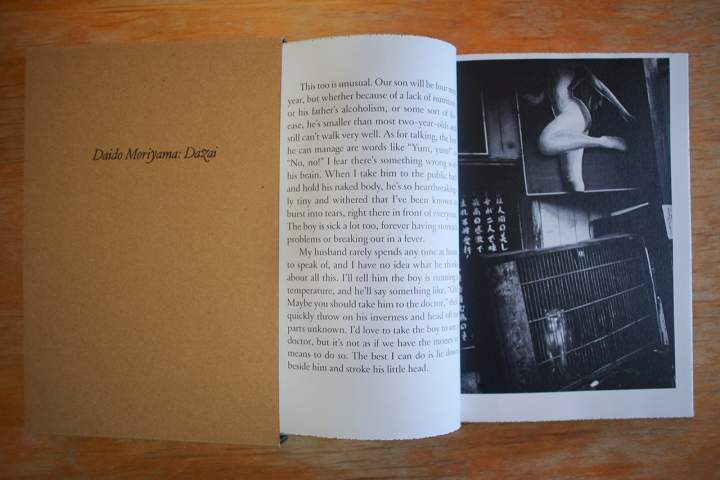 Dammit Jesse, I kind wish I had seen this show now. I always miss them. I am going to have to search out one of those books too.
Jesse Freeman is a friend, photographer and movie buff. He has a great knowledge of photography books and classic cinema. He can also be relied upon for decent music recommendations.
You can more of his work and passions at the following places:
http://instagram.com/NOTHINGINPARTICULAR
http://www.flickr.com/photos/imnothinginparticular/
http://imnothinginparticular.tumblr.com/
Want to read Jesse's other great reviews? Then click here to go to the archives.
JCH