Film News: JCH StreetPan gets a facelift
Back in 2016 we released JCH StreetPan and in the intervening years it has been a great success (borat face). But the box was something that we were never truly happy with. So we decided it is about time JCH StreetPan gets a facelift.
Facelift
When StreetPan was released I was working on my own and I have the design skills of a blind duck (despite having an arts degree). The box for the original SP400 was put together with the help of friends and was really more of a second thought. But after the release it became apparent that there are some really cool designs for film packaging out there (Cinestill and Kosmo Foto to name a few) and SP400 wasn't one of them.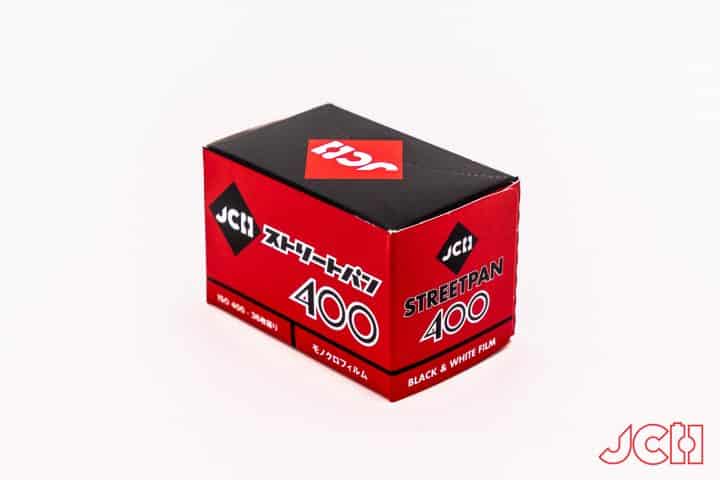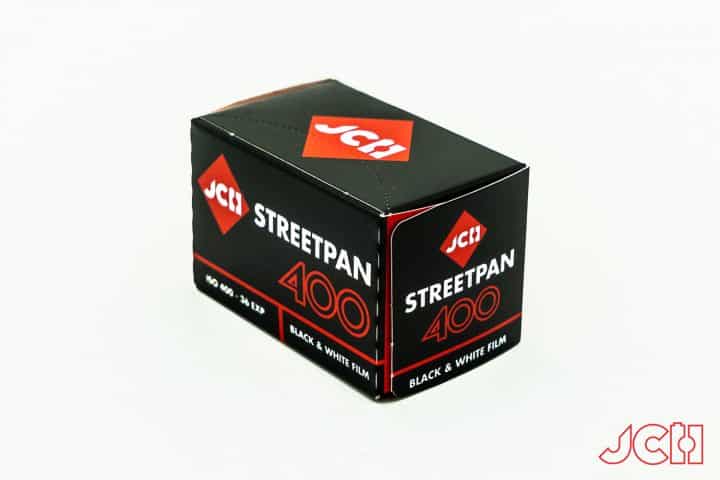 So, over a year ago we finally decided to get something done about it. Michael is our resident design guru (and camera tester and video producer, phew), as I am barely capable of coloring inside the lines, and he came up with a new design. The style is influenced by classic Japanese graphic designer Yusaku Kamekura, who designed the Nikon advertising posters in the 1960's. Michael also drew inspiration from Japanese advertising signs from the 1990's. And I think he has really caught the feeling of what I had originally wanted.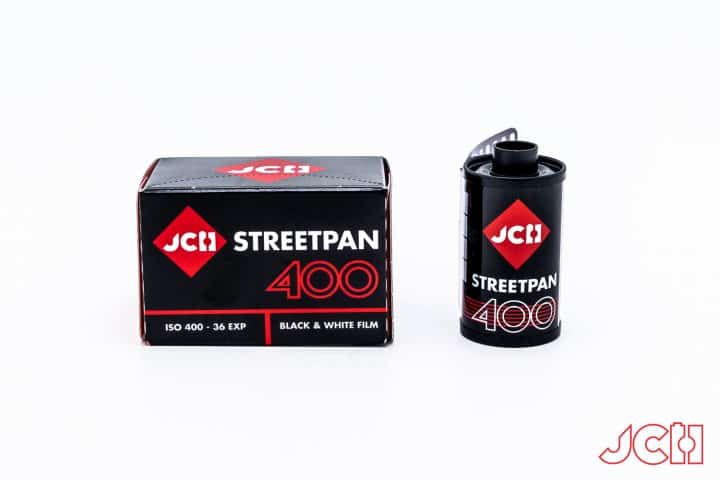 Using these classic typefaces as a base for the design he has come up with these beautiful new designs. One of the coolest things about the box is that from different sides it has a different look. We have the western side in black and the Japanese side in red, giving you a bit of a Japanese lesson too as the red side is a direct translation of the black.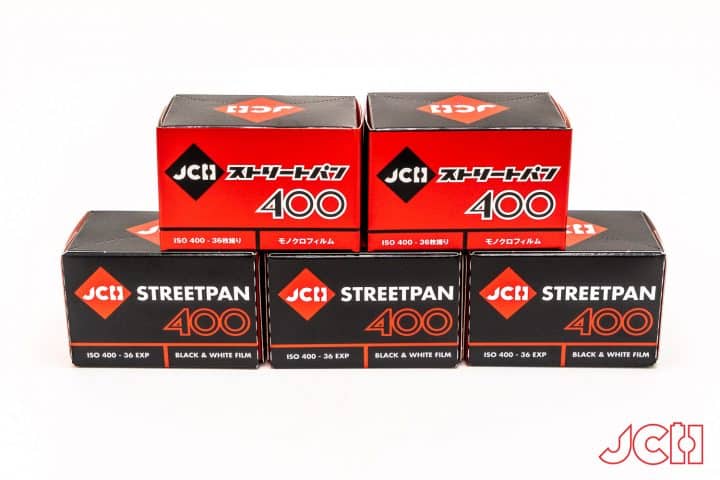 And it doesn't stop with the boxes as the canister has been revamped as well to match the box. And I am not going to spoil the surprise but there is a cool little design trick on the inside of the packaging too. You will just have to open a pack and see. We also added a push/pull marker on the canister so you can remember when it comes to developing.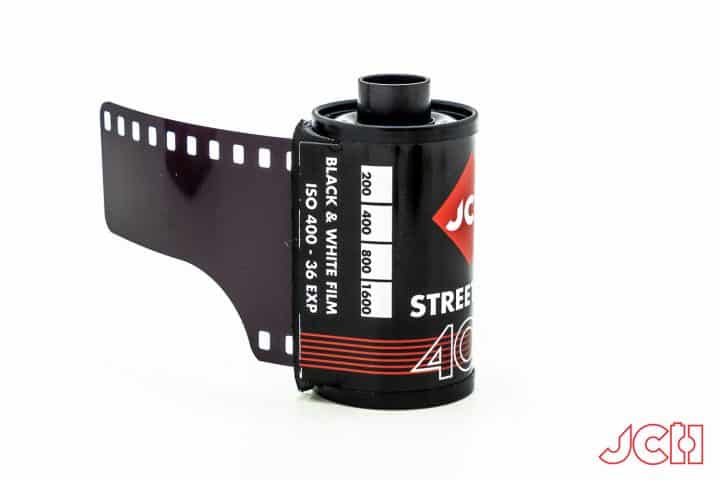 We had initially planned to have these boxes out early 2020, but the world went completely bonkers and we literally got the new boxes yesterday. Thanks a bunch 2020!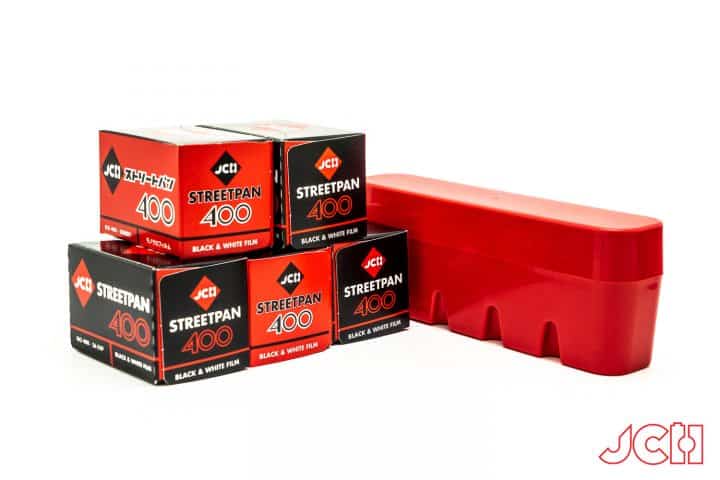 But they are here now and they look absolutely fantastic. We have the film in stock and as I write this it is on its way to suppliers as well so your local store will hopefully have some in stock. And if they don't demand that they get some!
You can swipe some in the shop now by clicking here
Taken some shots? Share them on IG with the hashtag
#JCHstreetPan400
And if you want to read some more about the film and what people have done with it there are loads of articles and videos:
Film stock review: JCH Streetpan 400 Part 1, 120 format EI 400
The 120 packaging will be getting the same treatment, though seeing as we had to wait nearly 10 months for this batch there is no telling when that will be.
What do you think of the new design? Your thoughts and comments are welcome, but please remember to be polite.
Cheers
JCH