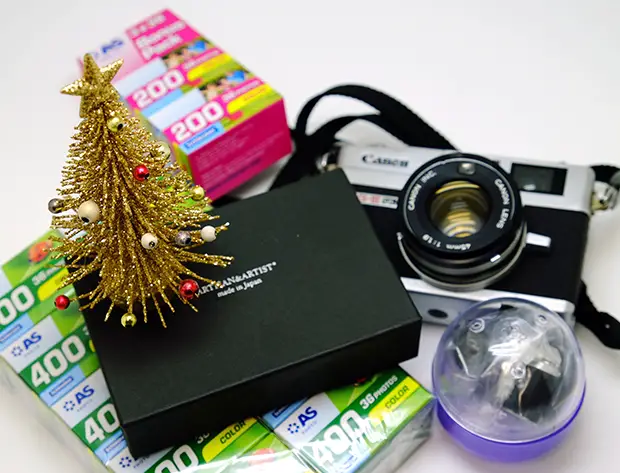 JCH Christmas Giveaway
All of the eggnog and Christmas cheer must have gone to my head, as I am giving away a load of stuff to you lot. Come and find out how you can get your hands on some of it.

This year has been great for JCH, the site has gone from strength to strength. JCH is now running in the 500,000+ views a month category! Which is fantastic. There have been tons of good articles and lot of great things going on this year, but JCH would be nothing without you lovely people.
So, to say thanks I am doing a couple of things.
First up…Free Shipping on all orders!
That is correct, not a typo. I am offering free international shipping on all orders until the 13th of this month.
That includes orders from the shop, and cameras I have in stock!
Click here for the shop
Click here for cameras for sale
The reason for the 13th? Well, I want to be able to get you all your bits before Santa cannot deliver them in time.
And second…the great JCH prizedraw!
If you buy anything at all from the shop by the 13th I will automatically add you to the prizedraw.
1 winner will get a film camera and loads of film goodies.
2 runners up will get all of the other crap laying around in my office wonderful things (film, cases, straps and all sorts).
And a few others (probably about 10 or so) will get a roll of film or something until I run out of things to give away. 

Not bad eh?
All you have to do is make a purchase from the shop and you could end up with more than your bargained for. (It is much better than it sounds, honest).