Interview with a collector, Patrick O'Brien
Sometimes I get requests from people to show their gear, and I am always open to these. But this one really caught my eye, because the collector, Patrick O'Brien, is so young, yet has such an impressive collection. Lets have a look at Patrick's cameras…

1. So, please tell us about yourself, who are you?
My name is Patrick and I'm a photographer/ collector and I live just on the outskirts of London. I'm 22 and I'm looking to be a photographic assistant when a job becomes available! I have studied photography in 6th form and at university in the last few years. I love to use film! As we all do! I develop my film at home and then digitally scan the photos (Don't have enough space for a darkroom). I rarely use digital camera equipment, as it doesn't feel right for me! I like to hold my negatives! :)
2. I notice you are 22 yet have already amassed a large collection of cameras. What got you started?
I was in a house clearance store and I came across a Kodak brownie 620 and it spiraled from there. As I went into 6th form I used D40 DSLR camera for a little while then I switched back to film as I felt it was more precise and I just liked it. I remember no one else was interested in the school darkroom accept me! As I went onto Uni, I really started buying cameras Nikon's, Contax's and Leica's. Some were impulse buys and others, they just looked nice! I always like to shoot without having to rely on batteries I do love the mechanics of a good camera.

3. What is your favorite camera in your collection?
Don't make me choose! Well I know it's battered and its not perfect and I know its got brassing and scratches, But its my 1961 Black Nikon F. I can always rely on it! It's an early black F 643 that you don't see too often. It was found with a few other Nikon F's in a box in America. It has a motordrive plate and looking at the wear it was probably a press camera, it maybe even went to Vietnam but who knows.

4. What got you interested in photography?
Firstly buying my Kodak 620 then my very good photography tutor Mr. Leigh in 6th form.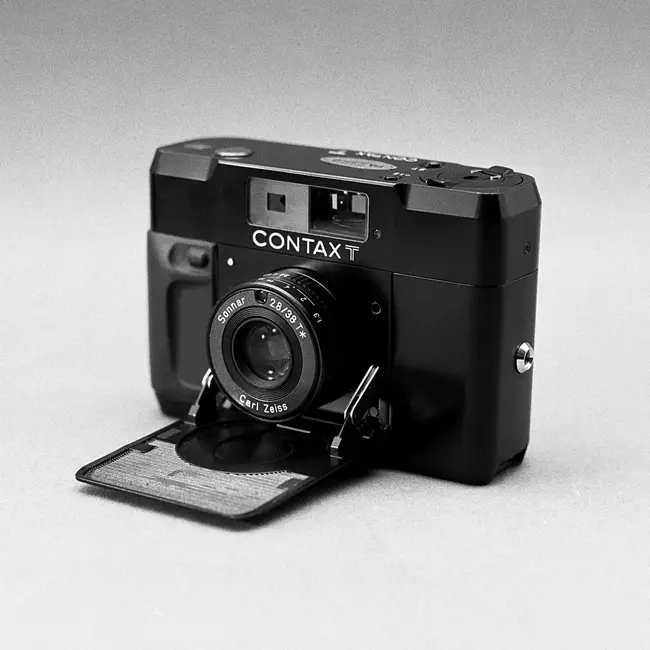 5. What defines a great camera for you?
LOOKS! It's all about the looks! For example a Nikon SP. How could it be a bad camera it looks so dam good! And it is. The Leica M5, M3 and Nikon F are also Lookers, yes and the M5.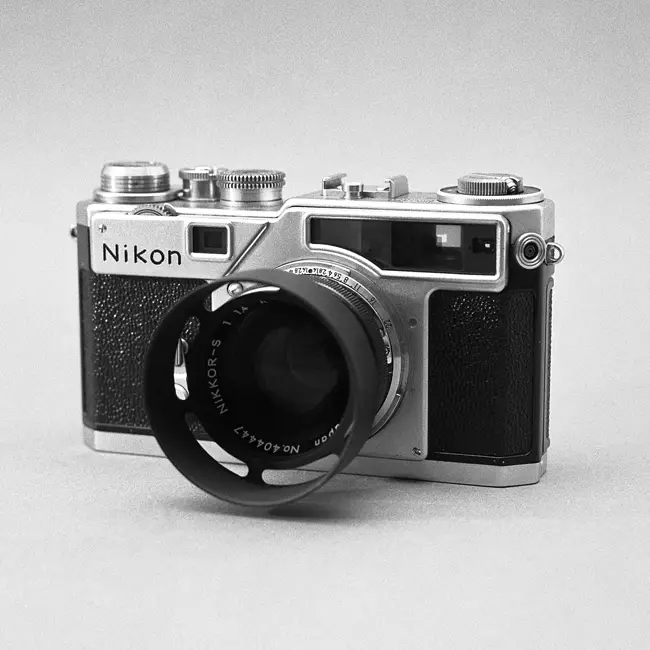 Also a good camera must also have it controls at your fingertips for instant use. Like the Leica M5 with one hand on the aperture and the other shutter speed dial!


6. It's all about the shooting at the end of the day, so what do you like to shoot?
I like to photograph quiet things and scary things. I do enjoy photographing rural industries because its nice work and you can get to know your subject, I really find it relaxing and you can take your time! On the other hand I enjoyed photographing the student riots in London that was quite scary with projectiles being thrown everywhere! I also did a project on city beekeeping that was quite scary, as I didn't really like bees at the time even though I was wearing a suit. I did get stung and it wasn't that bad but in the end I did like the bees and someday I hope to get my own hive. I'm still really exploring my photographic style! :)
You see more of Patrick's cameras and photos here:
www.patrickobrien.photoshelter.com
Thanks for sharing your gear and your passion with us Patrick. It is fantastic to see someone so young who is so passionate about photography. Keep it up.
Are you a collector and/or camera lover? Perhaps you would like to have your collection featured on this site? Then drop me a line and we can make it happen. Just click here and magic will happen.
Cheers
Japancamerahunter