Inspired Eye Digital Magazine Vol: 8
Inspired Eye is back with a new issue. Come and check it out.

I really admire these guys for their ability to put out such a large amount of quality content in such a short space of time. They must work really hard. This issue is no different with tons of great interviews, features and tips.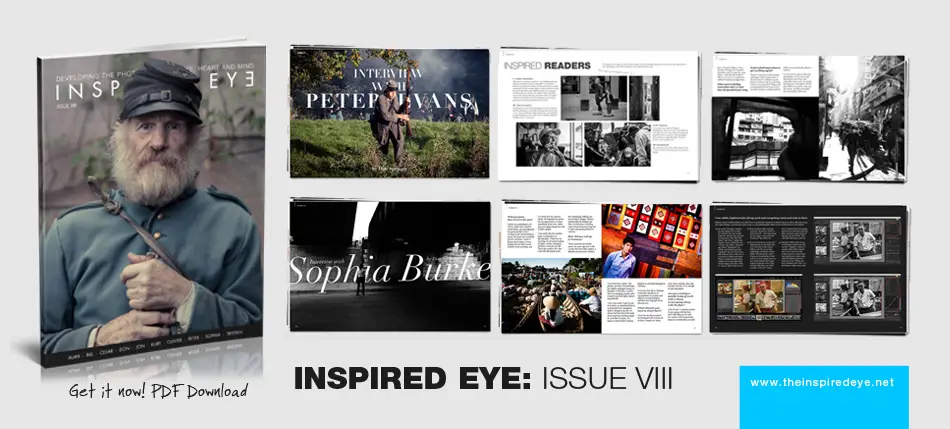 The magazine is an interactive PDF designed to be viewed on anything with a PDF reader, which means you can take it with you on your phone or tablet. The guys have put a great deal of work into this and it really shows. It is very slick and looks great on a tablet.
I want to tell you more, as there are loads of interviews and features, but I don't want to spoil it for you. So go an grab yourselves a copy of this great interactive magazine. Olivier and Don (just two guys) work really hard to make it interesting and compelling each month, and each month it gets better. And the best part about it? It is as cheap as chips.

Follow the link to get the first issue for free, or sign up and subscribe to get 6 months.
If you want to get the full version of the mag you have to subscribe, which you can do by clicking here to subscribe.
Cheers
JCH