In your bag No: 613, Jesse Ponkamo
Jesse like to keep things simple. And he shows us that with his super simple bag. 3 classic film compacts and a whole lot of passion. Come and check it out.

Hi, Jesse of Madison Wisconsin here.  I like to keep my photography set-up real simple, in fact my bag is just a fanny back from a thrift store adorned with a DIY "FREE THE JAZZ!" button. So, from left to right we see what I'm sure are familiar to regular readers: Ricoh GR1v, Konica Bigmini autodate, and the Olympus Stylus Infinity.  But the cameras are nothing without film of course, and I reach for bulk rolls of Kentmere 400 which are always paired with D76  or Tmax (for pushing).  What isn't pictured is my Nikon N90s that I seldom take out simply because it's so large in comparison to the rest and the results in large are similar, though getting a flash on there would make shooting bands (a big interest of mine) much simpler.
I've been shooting, developing, and printing BW film for roughly 2 years now.  I have always been interested in the medium and finally decided to give it a try after fooling around with color film using both a Holga and Nikon FG with the classic 50mm E series lens.  Another attraction for me is that I was studying chemistry at university and the idea of film photography is so totally fascinating.  The idea of capturing the energy of photons in silver is pretty wild.
My biggest influence is Daido Moriyama.  I'm a grain freak, I love the way it makes the images look as though they beyond that moment in reality and it some how magnifies all the filth around us.  That said I shoot mainly for myself, the things I see in my day to day as well as a lot of punk/hardcore and free improv/jazz groups.  I also travel a lot so that turns up in my photography as well.  The idea with the fanny pack is that I'll always have my camera at reach no matter where I am, shooting I suppose out of some obsession to see the results in grain on a print.  I really like to try and print as much of the material as I can.
Though I don't claim to know everyone's opinion but I don't think that Kentmere 400 gets enough love at all and I really love the results I get from it.  From what I can tell it seems to capture a lot of the qualities of Tri-X minus the price tag, perhaps the details are in the highlights.  And as far as paper goes I've been trying a few different brands, I enjoy the look and feel of RC prints which really work well with my high contrast high grain life style.  The Arista Private Reserve is at a price and a gloss that is quite impressive.
As for now I'm beginning to edit down for a photo-zine I'm self-publishing more so for the punk/hardcore scene but it may appeal to other photographers/enthusiasts as well.  I've also been toying with the idea of soliciting my photos to other interested parties.
Keep shooting!
-Jesse street meat
attached are also some examples of my photos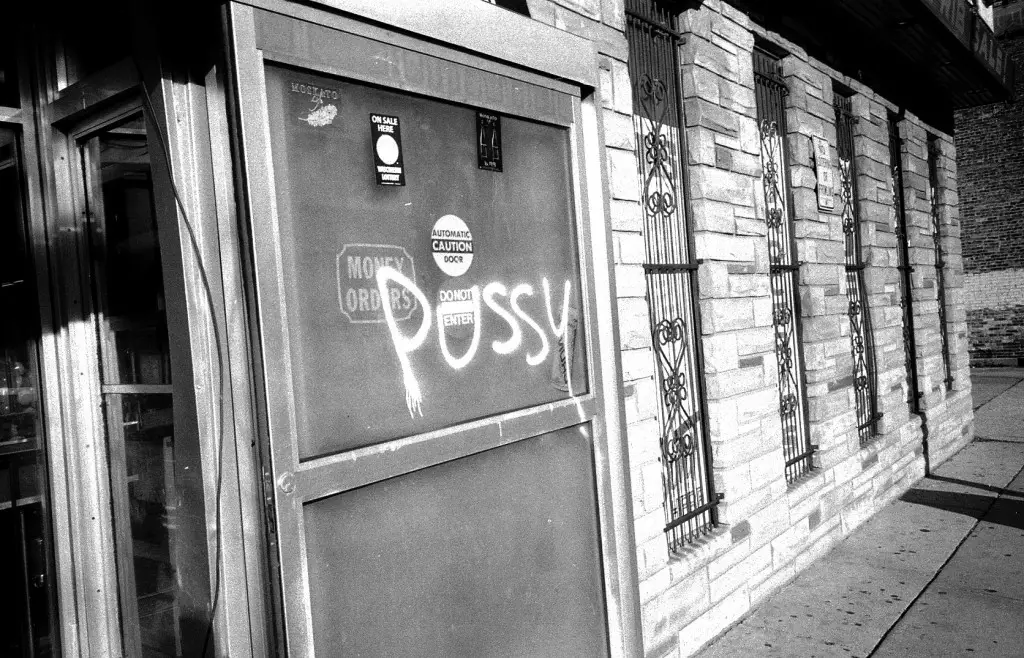 Thanks for sharing your bag with us Jesse. Very cool that you keep it simple. I have never tried Kentmere, I shall have to give it a go.
Unfortunately Jesse sent no links, so you will just have to check out what he shows you here.
Keep them coming folks, we need more submissions, so get your bag on Japancamerahunter.com. Send me a hi resolution image of the bag (please make sure it is horizontal) and its contents, with some details about yourself and what you shoot. Oh and don't forget your contact details (twitter, flickr, tumbler et al). Send the bag shots here. Please understand that there is a long wait now as there is a backlog of submissions. Not all make the cut, so make sure yours is funny/interesting/quirky. And please make sure the shot is of good quality, as the ones that are not do not go up.
Cheers
Japancamerahunter