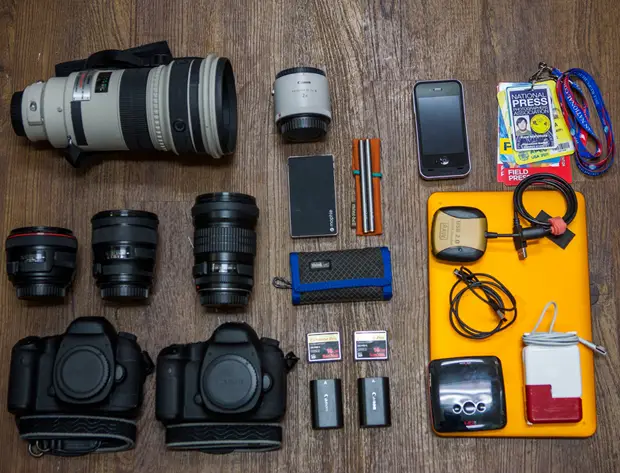 In your bag 321, Kent Nishimura
It is not all that often that we get to see inside a working professionals camera bag, but today we are fortunate that Kent is sharing his work bag with us. You can see how different and functional it is compared to most peoples day bags. Check it out.

The past couple months have been pretty amazing. I was fortunate enough to spend some time in New York City, and headed south to cover the Republican National Convention in Tampa and the Democratic National Convention in Charlotte alongside thousands of other journalists. These were my first conventions, and felt that it went faily well considering…well…it was my first time covering the national nominating conventions.
However, I've had some experiences with covering politics; I regularly cover President Obama's visits to Hawaii, and last year I covered the 2011 APEC summit in Honolulu both out on the streets of Honolulu for Agence France-Presse, and in the White House Travel Pool for the Independent Still Pool.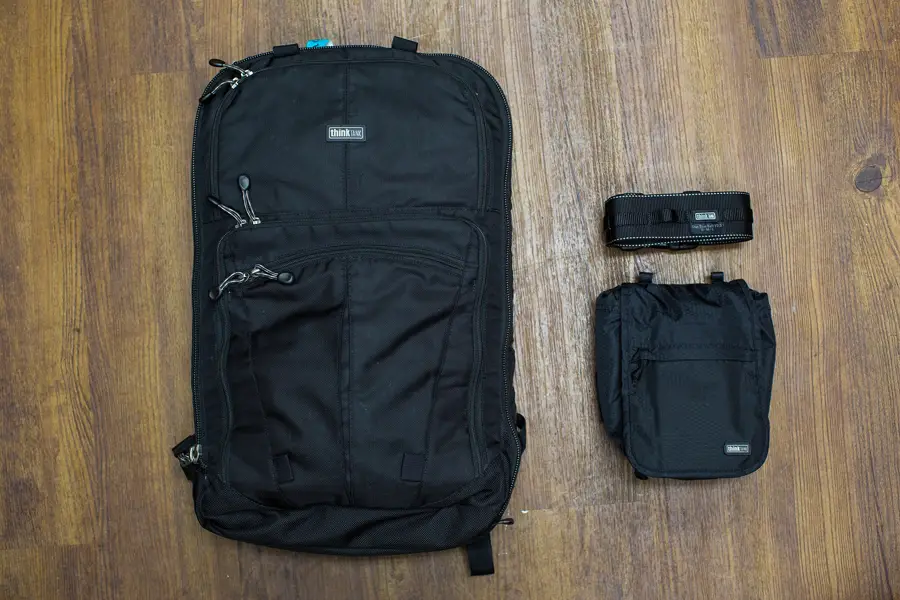 With all of the security restrictions placed on vehicles and pedestrians in the host cities of the conventions, packing light was necessary for me. Working the conventions means passing through lots of x-ray machines and security checkpoints on an almost daily basis. When it comes to my gear, I'm a bit of a minimalist and try my best to carry what is only needed. The 5D's are amazing cameras and smaller than the gargantuan 1 series bodies that you see all the wire staffers using. Their frame rates are just enough where I won't fill up a 16GB CF card and I don't have to worry so much about switching cards and missing key moments. I use primes as they force me to think more, making me to use my brain when shooting, and shooting them wide open is always fun. In addition to my thinktank pouch I carry a 11" Macbook Air and a Verizon MiFi which card allows me to transmit images from virtually anywhere from my laptop.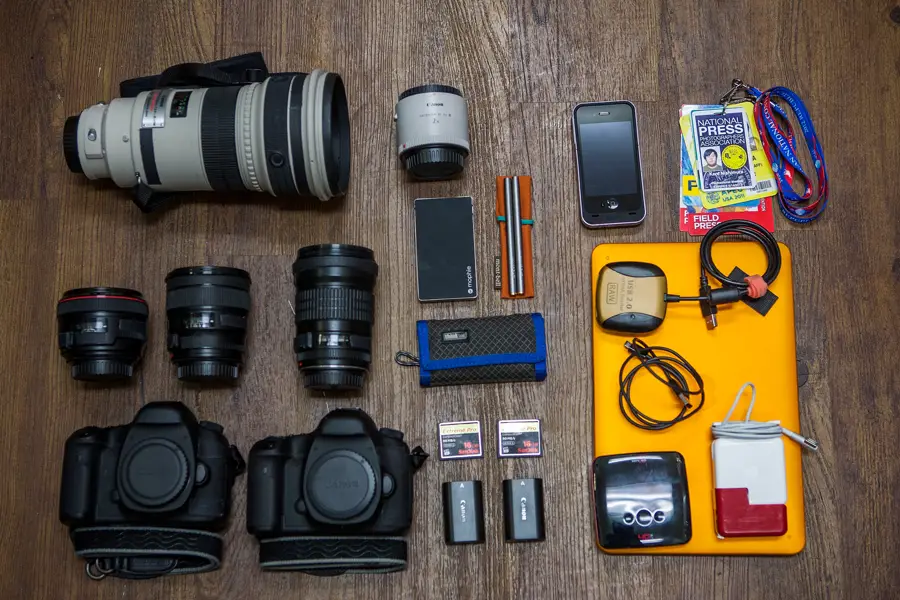 Here's a list of what was in my bag:
– 5D Mark III (x2)
– EF 24mm f/1.4L
– EF 50mm f/1.2L
– EF 135mm f/2L
– EF 300mm f/2.8L
– Canon Extender EF 2x III
– Apple Macbook Air 11" i7
– Hoodman RAW UDMA USB Card Reader
– ThinkTank Photo Skin Belt
– ThinkTank Photo Skin Pouch 50
– ThinkTank Photo Shapeshifter Backpack
– G-DRIVE Slim 500GB Portable HDD (Not Pictured)
Kent Nishimura
Thanks for sharing your amazing bag with us Kent, it is really great to see a professional bag on the site.
Check out Kent's link and make sure you come and comment.
Keep them coming folks, we need more submissions, so get your bag on Japancamerahunter.com. Send me a hi resolution image of the bag (please make sure it is horizontal) and its contents, with some details about yourself and what you shoot. Oh and don't forget your contact details (twitter, flickr, tumbler et al). Send the bag shots here.
Cheers
Japancamerahunter