In your bag No: 1216, Cederik Leeuwe
Not often we get a bag from Belgium. But there are no waffles in this bag. Just some cameras and a rather nice pipe too. Check out this lovely setup.
Hello there! My name is Cederik Leeuwe and I'm a Belgo-Dutch photographer from Namur, Belgium.
I've started out as a live-event photographer and a visual artist but shifted towards a more photo-journalistic approach in the recent years, working on personal projects in Iceland and Japan.
I've always loved to shoot film and I also process it myself. The contents of this Aunts&Uncles bag bears witness to this analog love. For the past 9 months or so I've only been using middle-format cameras when shooting film. Middle-format is a real pleasure to work with especially if you end up scanning the negatives. I've felt really let down by 35mm scans when compared to their middle-format counterparts, which is why I can't see myself using anything else for a while. I can't stuff both of those cameras in the bag so I always have one in and the other at the ready. Of course I never fail to bring a digital camera with me, there are some pictures too common to waste film on but that I can't help but take…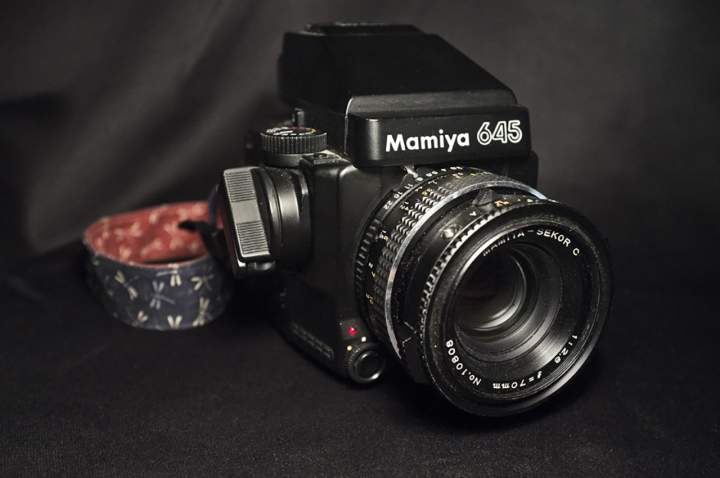 Contents of this bag for a little stroll in the country-side : (only citing camera gear) :
Mamiya 645S with 70mm 2.8 leaf shutter and two backs holders, grip/motor-drive
Lomo Lubitel 166U model PK1705 (USSR era)
Fujifilm Finepix X-100, with leather case and strap, soft release, thumb rest and an extra battery
The straps on both the Lubitel (featuring rabbits) and the Mamiya (featuring dragonflies) were bought in Japan, and so was the dragonfly cleaning cloth.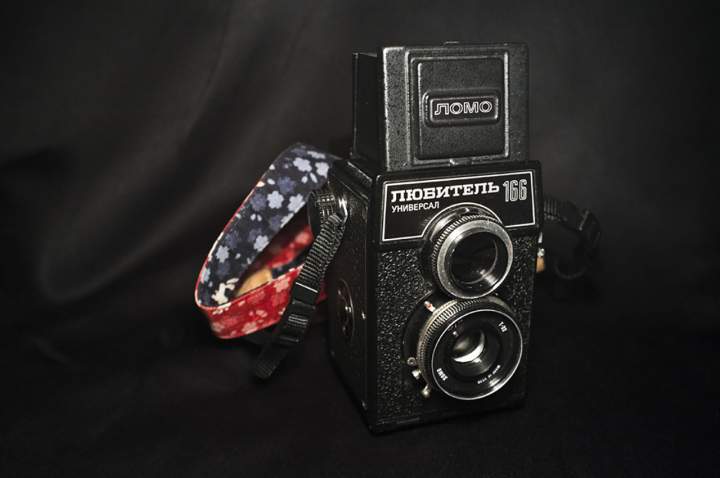 Website : http://www.cederikleeuwe.com
Day-to-day blog : http://avaluk.tumblr.com
Thank you for the wonderful idea of "in your bag" it's been a pleasure to scroll through those gems, all cherished by their respective owners!
Thanks for sharing your bag with us, Cederik. That is a very cool setup. Those straps are pretty too.
Please make sure you come and comment.
Keep them coming folks, we need more submissions, so get your bag on Japancamerahunter.com.
Send me a hi resolution image of the bag. Optimum size is 1500 across. Please ensure there is a bag in the shot, unless you don't use one. The more you can write about yourself the better, make it appealing and tell us a story.
Oh and don't forget your contact details (twitter, flickr, tumbler et al). Send the bag shots here. Please understand that there is a long wait now as there is a backlog of submissions. Not all make the cut, so make sure yours is funny/interesting/quirky. And please make sure the shot is of good quality, as the ones that are not do not go up.
Cheers
Japancamerahunter