In your bag number 64, Colby Brown
Today's 'in your bag' is a little bit special, it is actually an mini interview as well as a bag-shot. Colby Brown is a photographer and photography teacher who also does work to help struggling communities. Lets find out a bit more about Colby and his bag…

I guess firstly we should look at the bag and see what Colby has: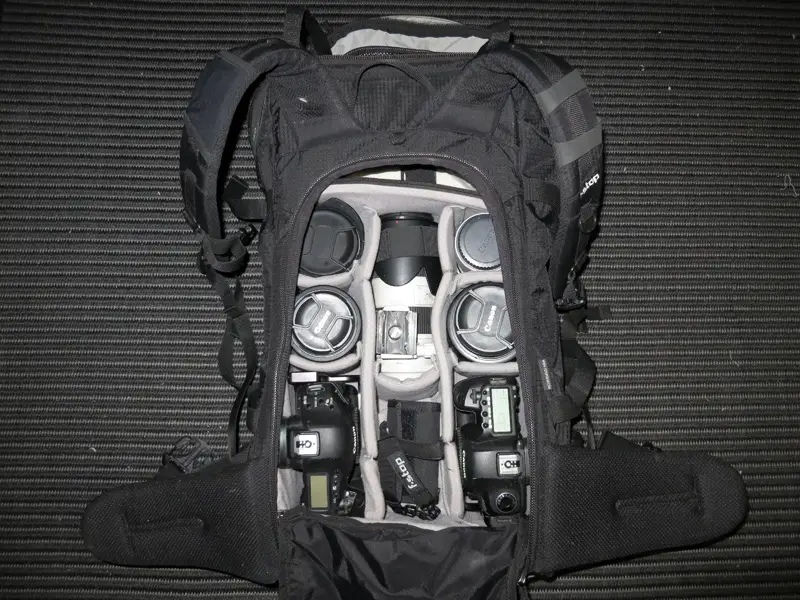 My name is Colby Brown and I am a landscape, travel and humanitarian photographer, photo education and author. This is my bag.
Bag: F-Stop Tilopa B.C. www.fstopgear.com
Gear:
– Canon 5D Mark II
– Canon 1D Mark IV
– Canon 70-200 2.8L IS II
– Canon 24-70 2.8L
– Canon 100mm 2.8L IS Macro
– Zeiss 21mm ZE
– Canon 1.4 & 2.0 T.C. III
– Various LEE Filters
– Extra Batteries
– Feisol 3372 or 3341s tripods
– Ball heads (Feisol CB-40 or Acratec GV2)
1. What got you interested in photography?
My start in photography was fairly a-typical I suppose. As a child I was always in love with nature and being outdoors. I was "that" kid that could sit in a field of rocks for hours looking for fossils.
When I was 17 I started traveling internationally and soon realized I was in love with traveling and experience all that the world had to offer. However it was not until I graduated from college that things really began to come together. At the time I was working in a Hospital in Dallas, Texas and decided that that life wasn't for me. I sold nearly everything I had and moved up to Vancouver, British Columbia (I am a dual citizen) to clear my head. It was there that I came up with the nieve notion that if I wanted to pursue my love of travel, maybe I should become a photographer….no one has ever had this thought before right? ;)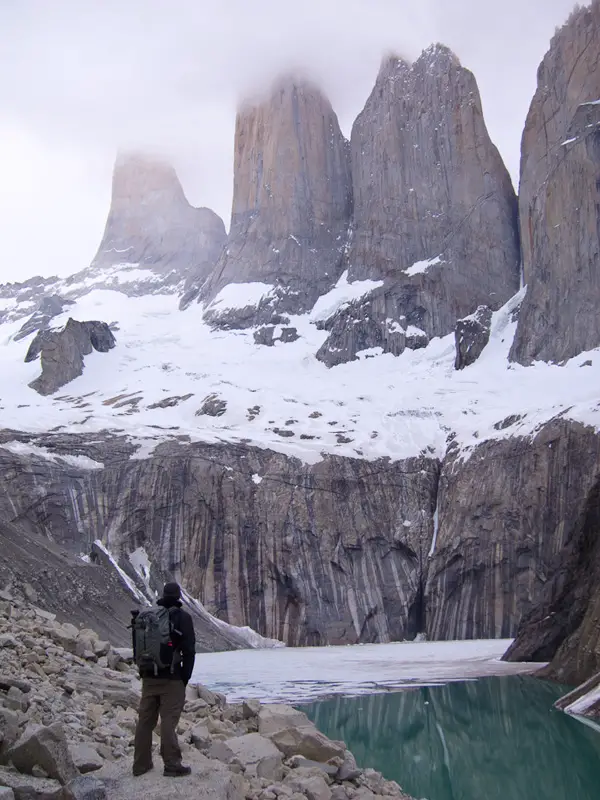 So I bought a DSLR camera (Canon XTi) and a few lenses and then picked up every photography book I could find. I would spend my mornings and evening shootings around British Columbia and during the day I would comb over my images. After a few months I decide that I wanted to explore South East Asia and bought a one way ticket to Bangkok, Thailand. On the plane ride over, I met a woman from Jackson Hole, Wyoming (A rock climber) that had been visiting the Southern Thailand for years and had fallen in love with a local Thai. She was getting married but her friend that was a photographer had to back out at the last second. So my first paying photography job ever was actually shooting a traditional buddhist wedding in a tiny rural village in Southern Thailand. Funny how things work out like that.
I have never shoot commercial photography or portrait work (aside from helping out a close friend here and there. I am an ambient light kind of guy. I break out in hives if I have to use flash ;)
2. Where do you see your photography going in the next year?
My focus these days is split between photo education and putting my energy and efforts into my humanitarian organizations. I am teaching photography in 8 different countries this year and have 6 other trips lined up to scout locations for 2013. Part of this has to do with my latest organization, The Giving Lens, which combines photo education and sustainable development projects around the globe.


3. What are your goals when you take pictures?
I really don't have any goals when shooting. Every situation is different and I am always adapting on the fly. If I had to have a goal, I would say to stay fluid and let the process of capturing a scene transpire organically and not forcefully.


4. Do you have an upcoming project that you would like to share with us?
As I mentioned above, I am very proud of my latest organization, The Giving Lens www.thegivinglens.com Through it we offer low cost photography workshops that allow the participants to not only increase their photography skills, but make a difference in the lives of those we work with and document along the way in some of the most exotic countries on this planet. In 2012 I have trips lined up for Nicaragua, Jordan and Israel / Palestine. In 2013 we plan on expanding to India, Uganda, Bolivia and Mongolia. There is nothing else like it out there in the world.

You can follow Colby through the following links:
www.colbybrownphotography.com
Google +
Facebook
Twitter
hope to see you soon down a road less traveled..
"When words become unclear, I shall focus with photographs. When images become inadequate, I shall be content with silence."
~Ansel Adams
*photos copyright of Scott Jarvie and Casey McCallister.
Thanks for sharing your passion, your bag and your work with all of us Colby. It is brilliant to see someone doing something that gives back to to community through their work. The very best of luck to you and lets hope that it has a real impact.
Keep them coming folks, we need more submissions, so get your bag on Japancamerahunter.com. Send me a hi resolution image of the bag (please make sure it is horizontal) and its contents, with some details about yourself and what you shoot. Oh and don't forget your contact details (twitter, flickr, tumbler et al). Send the bag shots here.
Cheers
Japancamerahunter