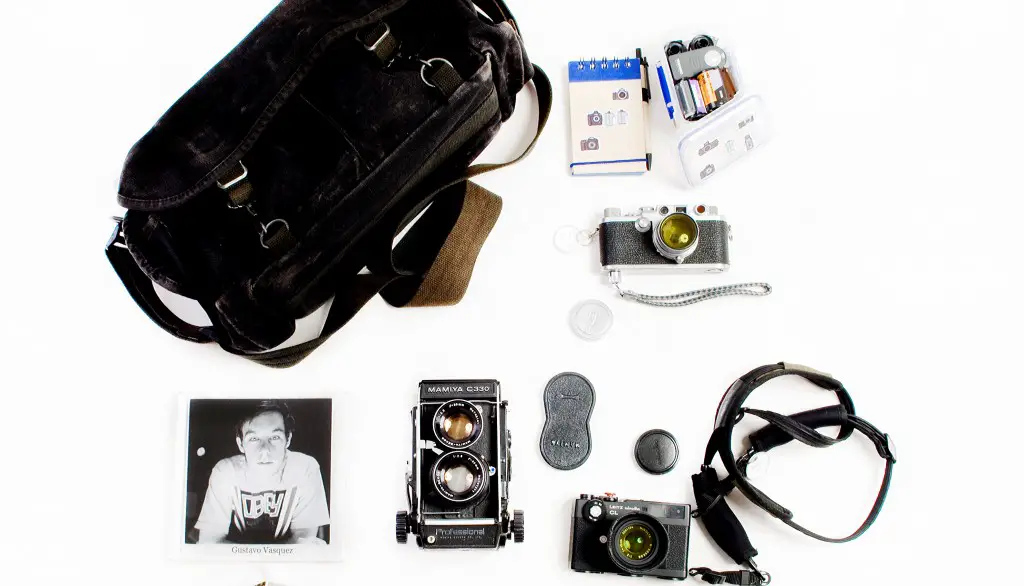 In your bag number 37, Gustavo Vasquez from the USA
Hey there good camera loving people. Time for another bag shot for you all to salivate over. This time we have a shot from A guy called Gustavo from the USA. Check it out.
I'm Gustavo Vasquez, a SF Bay Area photographer based just outside San Francisco.
This is my bag that i carry everyday, A Domke F-2, loaded with tons of goodies.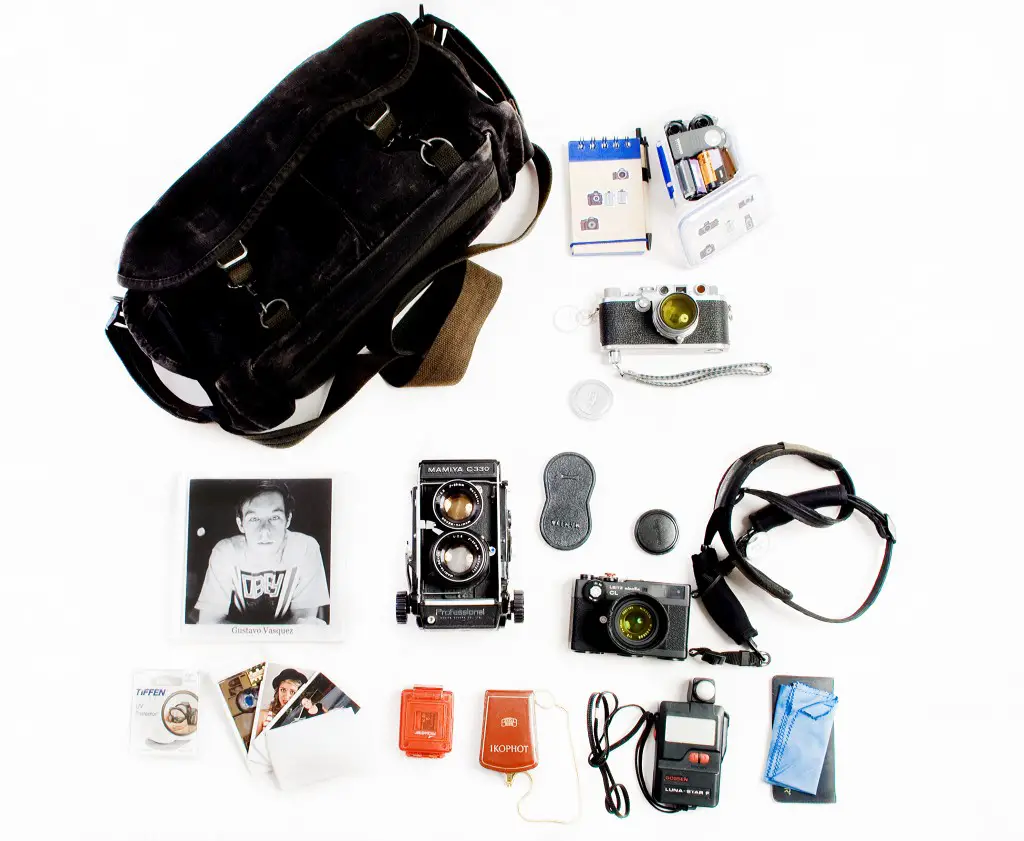 What you see is what i carry in the Domke,
A Leica IIIf, Leica CL, Mamiya C330, Gossen Luna Star-F lightmeter, Spare meter, some film, notepad, business cards,
and my Nikon D80 that i photographed this with.
I'm always shooting, mostly portraits.
if anyone is in the SF Bay Area and ever wants to shoot, get in contact with me.
Thanks for sharing your bag with us Gustavo. It is really cool to see the Leica IIIf in there. I will be sure to drop you a line if I am in SF (might be there next spring).
Keep them coming folks, we need more submissions, so get your bag on Japancamerahunter.com. Send me a hi resolution image of the bag (please make sure it is horizontal) and its contents, with some details about yourself and what you shoot. Oh and don't forget your contact details (twitter, flickr, tumbler et al). Send the bag shots here Send the bag shots here..
Cheers
Japancamerahunter