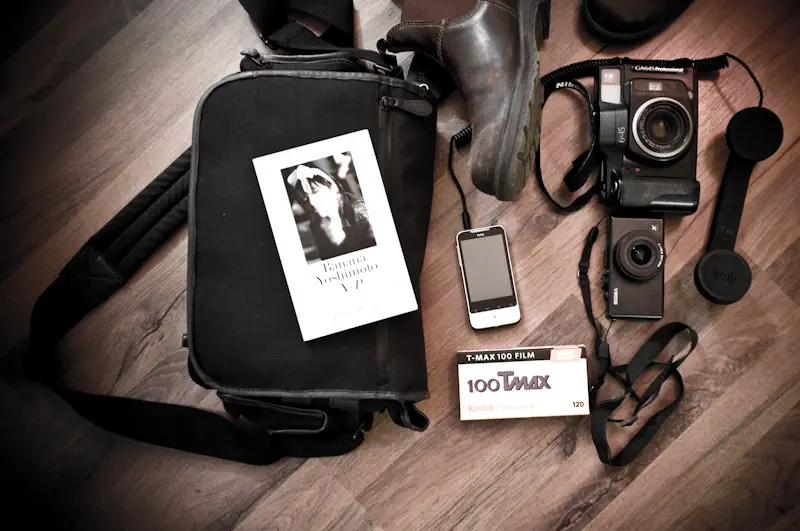 In your bag number 21, Stephan from Germany
Here you go people, another intersting bag shot for you all. This time it is from Stephan Spiegelberg from Germany. Stephan ran an interview about me for his site a while bag, I guess most of you cannot read it as it is in German. Still, check it out if you can.
Here is Stephan's bag, he did not give many details about himself, but I can tell you he is a thoroughly nice guy and really loves his photography. He is also a customer of mine, having bought one of the silk camera straps.
Over to you Stephan:
The bag:
It is a Oskar's One Day Bag Mark II by Black Label Bag, which I found in New York City this summer.
Carrying with me these days for urban photography: the Fuji GA645 Professional (loading the Kodak TMAX 100) and the lovely Sigma DP1s. Next to the cameras I have something to read, my little Android with the Native Union POP Phone and my Blundstones (not in the bag). ;-)
About me:
I work as a sports journalist and author in Germany. PLease come and read my site.
Thanks for the bag Stephan. A very nice picture. You can read more about Stephan on his website.
Keep them coming folks, we need more submissions, so get your bag on Japancamerahunter.com. Send me a hi resolution image of the bag (please make sure it is horizontal) and its contents, with some details about yourself and what you shoot. Oh and don't forget your contact details (twitter, flickr, tumbler et al).
Cheers
Japancamerahunter