In your bag number 149, Patrick Lauer
Todays bagshot has some interesting camera gear inside, and Patrick has been kind enough to add pictures of each camera. come and see what Patrick shoots with…

Hello my name is Patrick, im a 24 year old student from Germany, i´m living near to Hannover.
I will tell you something about my way of photography and my gear.
I have some other different bags with different cameras (medium format, large format, digital), so i allways have the right gear for the right kind of photography.
My bag that i´am presting today is my current daily shooting bag.
Im using a small black Billingham Hadley bag. This bag can hold up one Leica M with three lenses, film and some other stuff. The bag can also hold up a Rolleiflex 2,8 TLR with lightmeter and film. The bag is very versatile, durable, inconspicuously and silent, no rzzzzz sound from a velcro.


What is in it:
My black Leica M6 Classic with a 35mm Canada Summicron lens (6 Element) in a leather halfcase from Mr. Zhou. The leather strap and a black soft release are also from Mr. Zhou. The halfcase is very important for me, it makes the camera more handily and also a little bit more silent.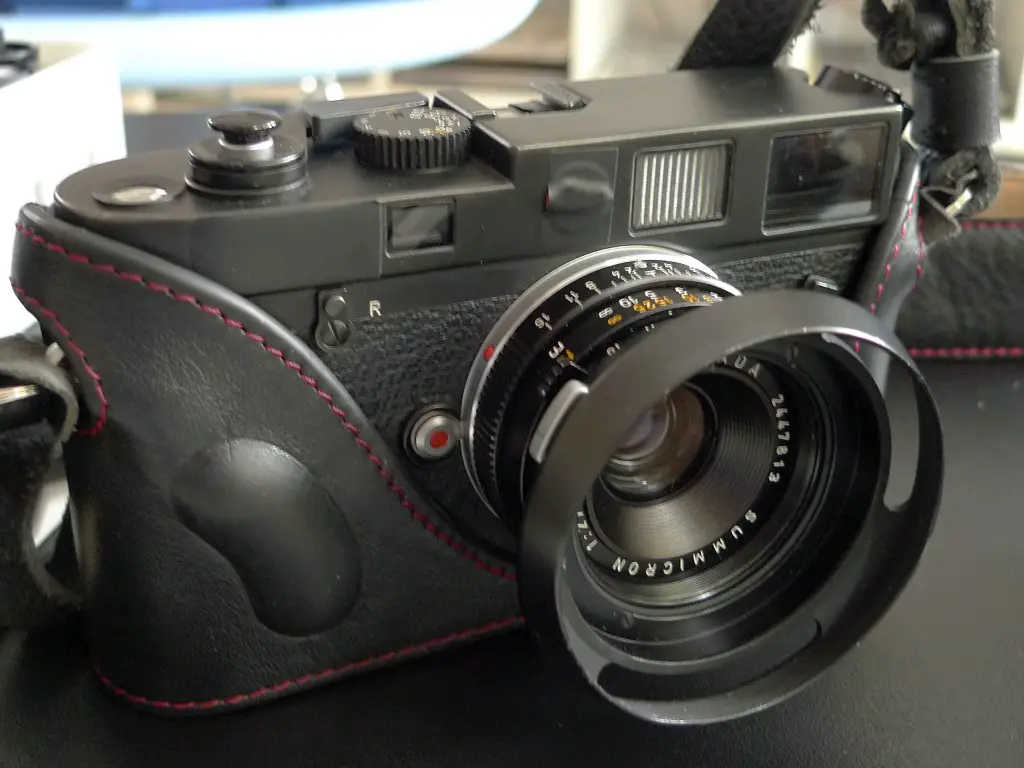 A 50mm Wetzlar Summicron lens (2.nd version) with a hood. It produces razorsharp images.
A 28mm Canada Elmarit lens (2.nd version) als a good very sharp, but very big and heavy (also the lens hood), i call this lens the "dinosaur".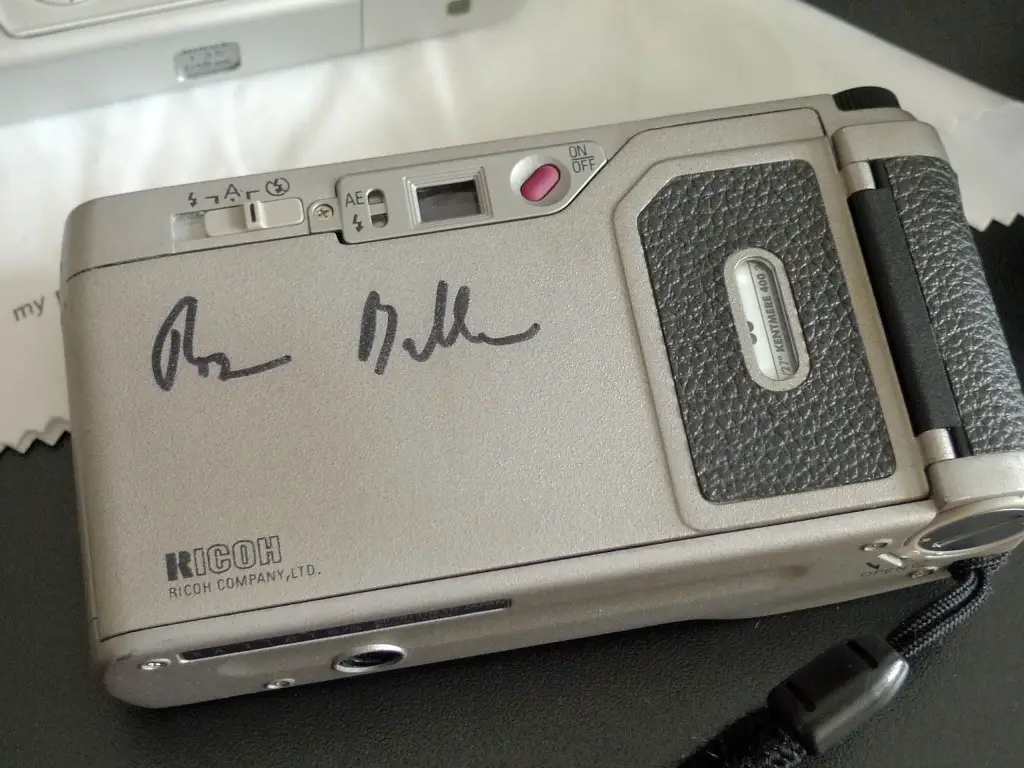 A silver Ricoh GR1 with an autograph from the famous photographer Roger Ballen on it. I have this camera allways in my pocket not in the bag. I´m very proud that Roger Ballen had signed my camera, he one of my personal photography heros.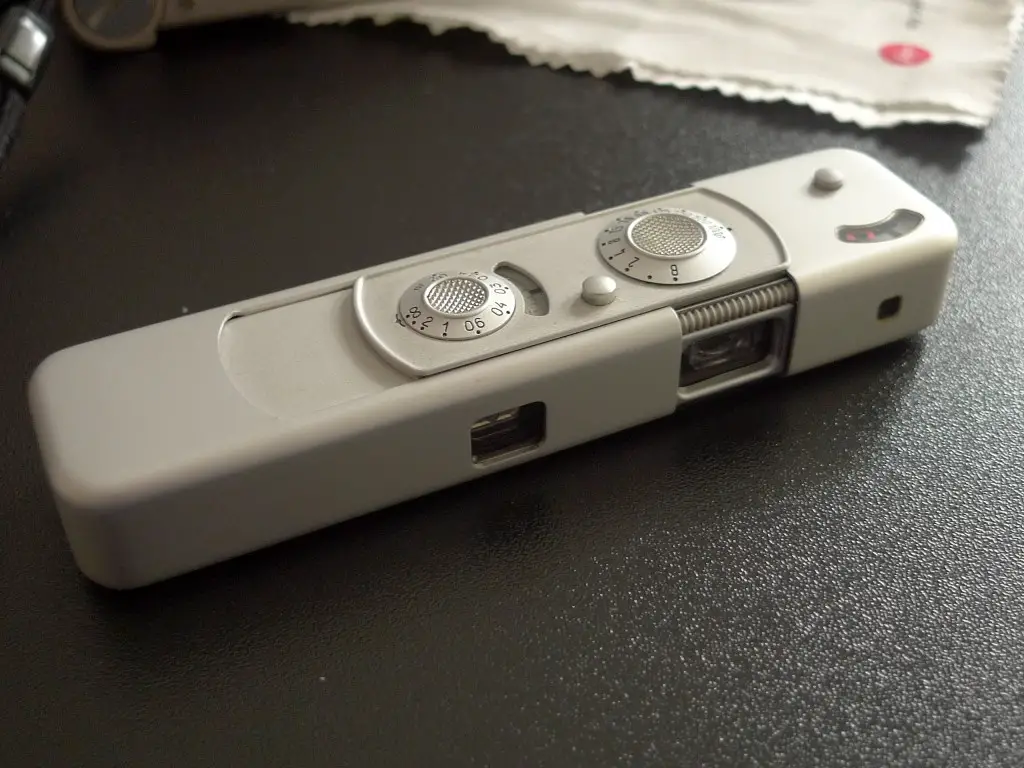 A silver Minox BL loaded with some old AGFA film. The right camera for very inconspicuously photography.
A black notice book with a pencil.
A recerve CR 2 battery for the Ricoh.
A Leica lens cleaning cloth.
A black 39mm Leica lens cap.
The legendary Fujifilm film case filled with some Neopan SS, Ektar, Pro 400H and Acros.
Most times i photograph architecture and structures but also some street. But i allways have not enough time for developing and processing.
My way to take photos has changed in the last years, i do more analog then digital, because oft he unique look and of the fact that every picture is an original that was taken and processed with real photography skills, i like the craftmansship behind the picture.
Today in Germany the most people are taking pictures with digital cameras, allmost young people. Analog photography is very rare here and the most users of Leica cameras are over 40 years old. When i take pictures with M young people are asking me about my funny looking grandpa camera.
The good thing is in Germany you pic up sometimes high quality gear in very good condition for peanuts, because its analog.
I hope you like my bag and my way of photography.
Please look at my pictures at flickr.
Flickrname: heliolm
Cheers Patrick
Thanks for sharing your bags Patrick. Great to see a signed camera still being used, many people just put them in a case and forget about them. Check out Patrick's flickr and make sure you comment.
Keep them coming folks, we need more submissions, so get your bag on Japancamerahunter.com. Send me a hi resolution image of the bag (please make sure it is horizontal) and its contents, with some details about yourself and what you shoot. Oh and don't forget your contact details (twitter, flickr, tumbler et al). Send the bag shots here.
Cheers
Japancamerahunter