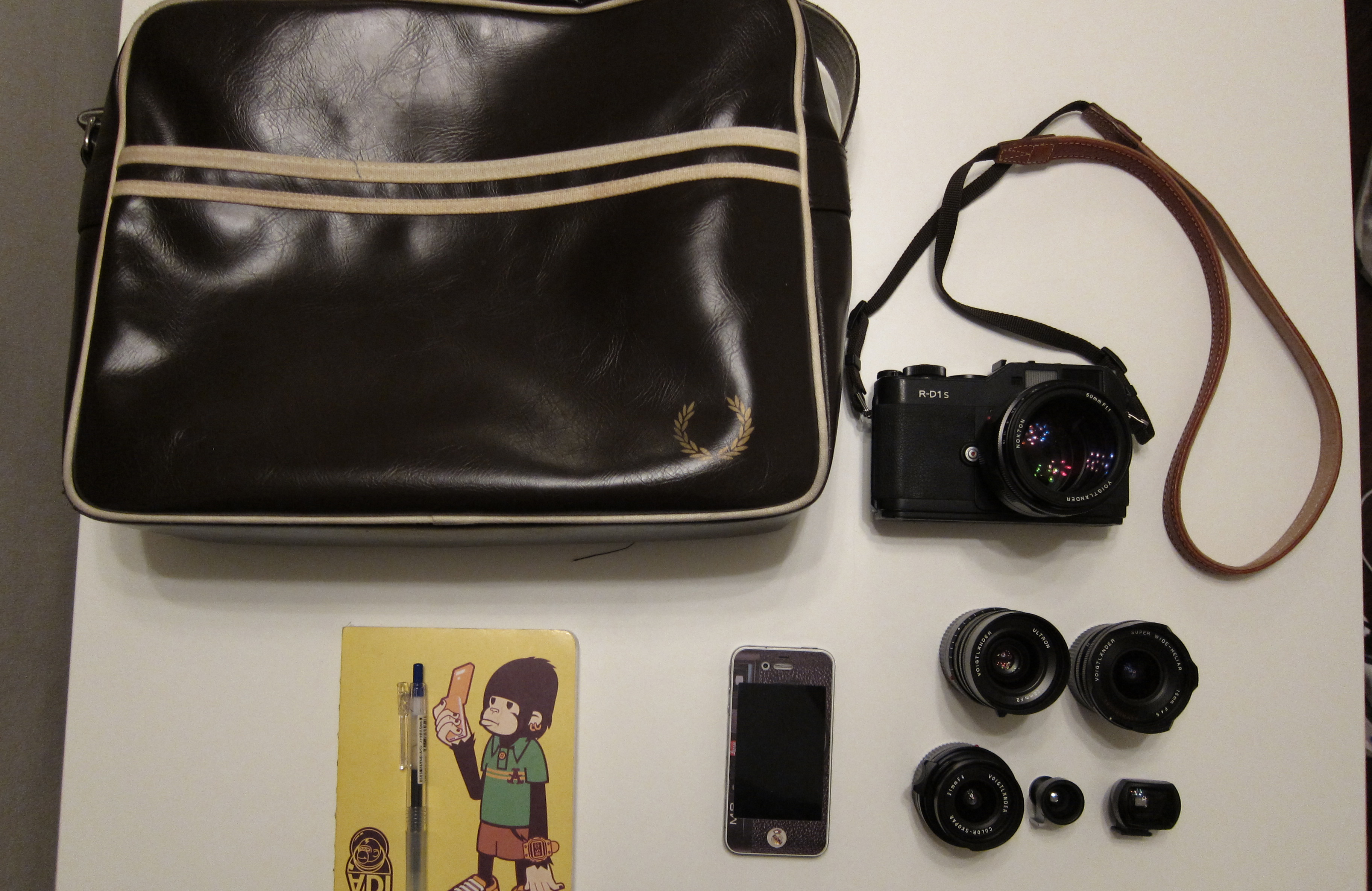 In your bag number 10, Brett from Hong Kong
My name's Brett Elmer and I'm a street photographer based in Hong Kong.
As you can see in the photos, I shoot with an Epson R-D1s digital rangefinder, which I picked up in Seoul around 6 months ago. I currently own 4 lenses, all of which are Voigtlander – the 15, 21, 28 and 50mm offerings. I tend to take out one or two lenses at a time, depending on what theme I intend to shoot that day. I house my equipment in a Fred Perry shoulder bag, using an inner pocket which fits snuggly inside. Don't like to look to much like a photographer when I'm out and about.
If there are any fellow street photographers in Hong Kong who want to get together to shoot, let me know. Street photographer's seem to be in short supply in this town.
Cheers for sharing this with us Brett, great to see someone using the Epson RD1, a great camera.
Keep them coming folks, get your bag on Japancamerahunter.com. Send me a hi resolution image of the bag (please make sure it is horizontal) and its contents, with some details about yourself and what you shoot. Oh and don't forget your contact details (twitter, flickr, tumbler et al).
Cheers
Japancamerahunter