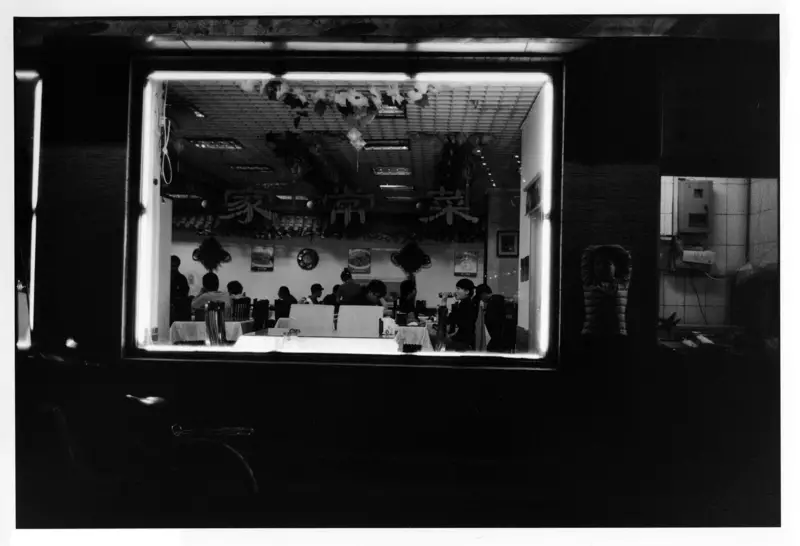 Hutong Nights, by the 35mm PHOTO bureau
So one of the things I have been doing recently is featuring peoples bags. Well, one of the other things that I am going to be doing is featuring peoples pictures too. I love gear, but we must remember what we have it for. So, without further ado here is the work of one of the readers of Japancamerahunter, Thil of the 35mm PHOTO bureau.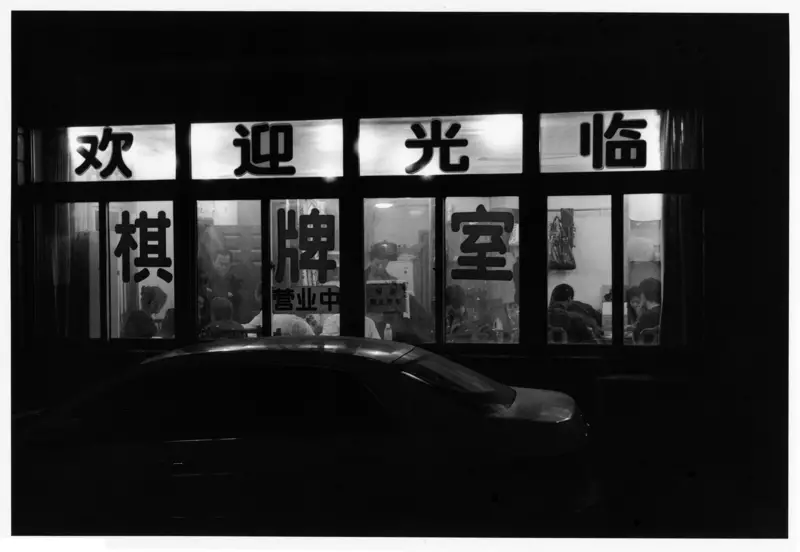 In his own words:
"It started when I was about 10 years old with my dad's Pentax MX – I've been hooked to photography since then. I don't make a living out of it but I know for sure that making photographs makes my life richer. I don't have a specialist subject as such but I try to include some kind of human presence in the frame when I click the shutter – basically I am mostly interested in people and how they relate to their surroundings be it society, culture, history and the places they live in.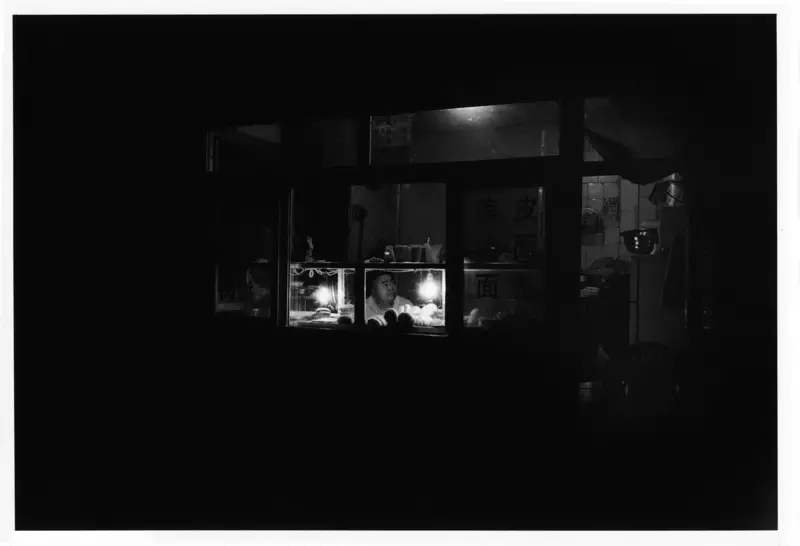 Smaller cameras suit my shooting style best so I use rangefinders and compacts. I use film because that's what I am used to and I love the feel, quality and tones of the resulting images. There is another reason – being able to make my own darkroom prints. There is a magical moment when the paper hits the developer in the tray and the image starts to appear. It may be months or years after I shot it but for me those minutes that take the paper to develop is when I can start to go back in time and re-live the story again.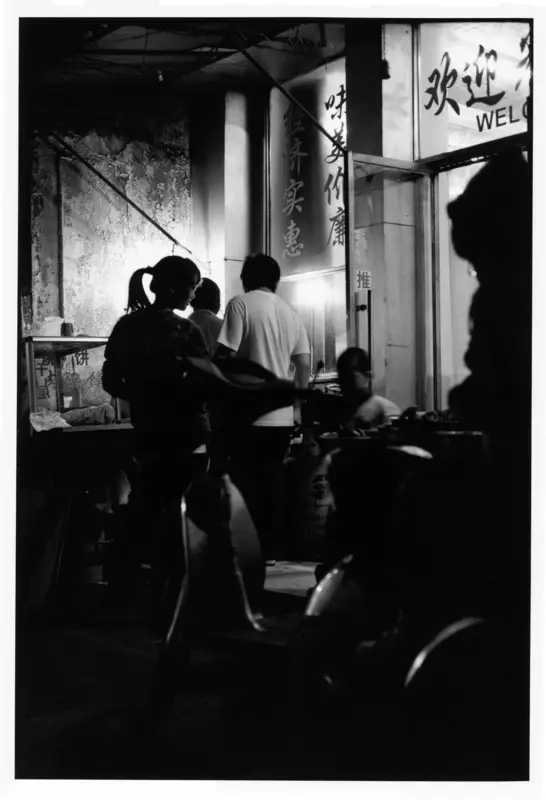 These photos were taken during night time walks around Hutongs in Beijing. These were taken in October 2009 and I only got around to making some proper prints a few months ago. Shot on Ilford XP2 Super, printed on Ilford FB paper and scanned."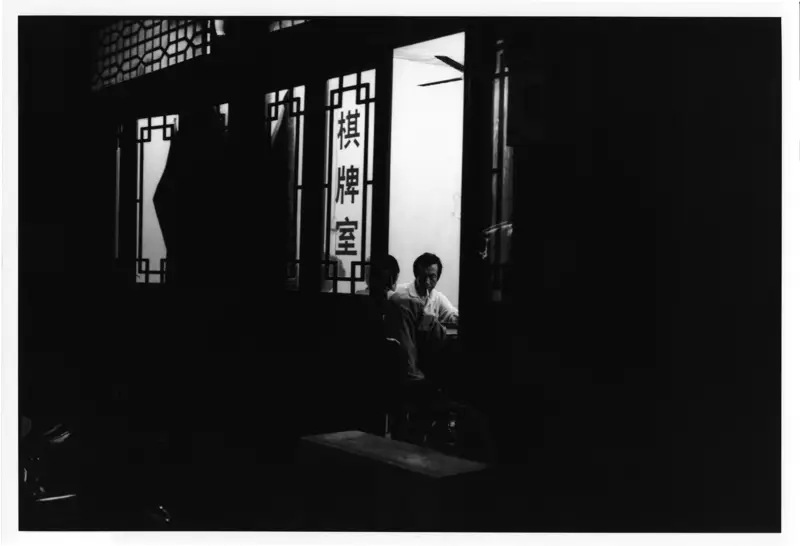 I really like the depth and thought that has gone into these shots. They are unobtrusive, yet give us a glance on a neighborhood in action. The tonal quality really helps bring these pictures out too.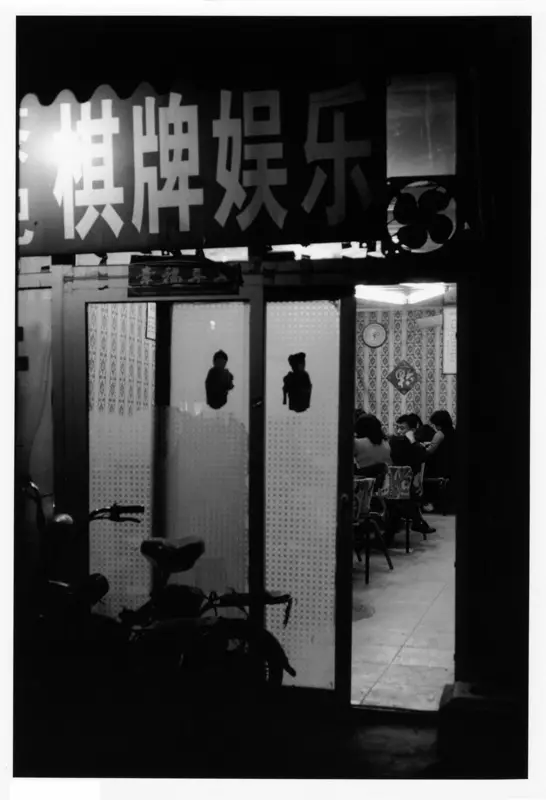 Thanks to Thil for sharing his work with us, it is a really nice view into a different part of the world.
You can see more of his work at his site and you should follow him on twitter too.
If you would like to have your work featured here don't be afraid to drop me a line at [email protected]
Send a few hi-rez pics, an artists bio/statement and any other relevant info. Please don't forget to include links to your work online.
Cheers
Japancamerahunter