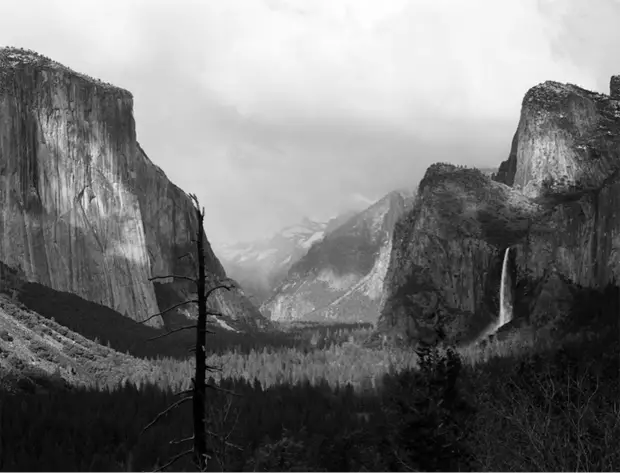 How to shoot film without getting a divorce by Paul Schofield
Paul shares with us a fun little piece about photography and our changing lives, and spefically how to deal with a crippling film photography habit when you have a family to take care of.

"Harmony is a condition that comes about when all the parts of your life are balanced with each other and with the world around you".
Cumbria, 1976. We've been stuck in an Austin Allegro for six hours in sweltering heat and my sweaty nylon Spiderman t-shirt is sticking to the brown vinyl seats. The campsite is still miles away, it's late and tempers are getting frayed. Dad is looking for a disused railway station in the middle of nowhere that he vaguely remembers stopping at in 1948. He wants to take a photograph of it. With a Praktica LTL3 and some recently expired Kodachrome 64. And he's bloody well going to do it even if it kills us.
Luckily, incidents like this did not leave any permanent scars. Now that I'm a bit older I can see were the old man was coming from. He had a passion for taking pictures and he was trying to fit this in with family life. If taking photographs is your thing then you want to spend as much time doing it as possible. Now I'm able to look back and admire his dedication. He probably has the largest collection of photographs of disused railway stations in the UK.

A90 Perth (2013)
When my kids arrived I was using a DSLR and for a while I only really took pictures of them. Hundreds of pictures. For a while I was completely absorbed with capturing those candid moments that only parents really appreciate. I had a Nikon D90 with a 35mm prime and used available light. I was as happy as a pig in the you-know-what and the photography slotted right in with everything else.
But one day it wasn't enough. Digital lost its appeal and I ended up with a film camera again. Several, actually. For me, coming back to film has made photography more important than ever. There are plenty of reasons for this. For a start, the buzz of getting a lovely pile of negatives back from the lab is unbeatable, even if they aren't always what you expect. Film also provides a nice counterbalance to modern life that wasn't there before. It's rare that I leave home without an iPhone and a Nikon F3; a perfect combination in my view.
Anyhow, the point is that I've had to find a way of making more room in my life for photography without disrupting my family life too much. For what it's worth, these are my thoughts on how to achieve this seemingly impossible task and still end up with some rewarding work.
1. "I don't have enough time for photography anymore. It's all about the kids – I just go to work and come home. I'm a husk of the man I once was."
Family life is a balancing act; there is never enough time. Having no time to do anything can be infuriating but if you want to take pictures you have to grab opportunities whenever they come up.

Easyjet (2013)
I'm lucky to have a job that sometimes takes me into the countryside so I have more opportunity than most to pick up a camera at work. It doesn't matter where you work, though, there are photographic opportunities everywhere if you look for them, even if it's on the way to the sandwich bar at lunchtime.
Weekends are the same; all you need is the intent and the means to take photographs. I usually have an Olympus XA in my back pocket, otherwise I'd go weeks without taking any pictures at all.
As every photographic dad knows, holidays are a big deal. You have a chunk of time away from work and you can negotiate some proper time off for good behaviour. It's all about give and take.
2. "When you have kids you have no spare money for camera equipment and film. They suck the life out of you and leave you with nothing but bills."
It hasn't taken long for digital to dominate everything and one salutary by-product of this is that film cameras are now extremely cheap. Nowadays you can buy professional grade equipment at rock bottom prices and this applies particularly to top branded SLR's. My main camera is a Nikon F3 with three Nikkor prime lenses all bought online in more or less mint condition. You don't have to invest much to get your hands on a good film camera with excellent glass.

Bamburgh (2013)
Unfortunately, the same is not always true when you buy a roll of film. Nobody would say that film is particular cheap but most people seem to find that film slows down their picture taking. At £4.00 a roll plus processing, I can't afford to blast away with a motor drive but the process seems to demand a more considered approach anyway. You think before you release the shutter and try to make each frame count.
3. "I don't have the freedom anymore to shoot what I want. We're always at the play park or in the swimming pool. My life is slipping away before my very eyes."
Making interesting photographs in ordinary, everyday surroundings and staying interested in what you're doing is a big challenge. If you don't get the chance to do much international travel anymore or don't have much time to get out there and just shoot, then you have to find a way of working with what you've got.

El Capitan & Half Dome, Yosemite Valley (2003) – "We used to go places…"
There is a huge amount of great street photography online that I find very inspiring but I live in rural central Scotland so I'm not going to be doing much of that type of photography any time soon.
Personally, I try not to think too hard about what to photograph and tend to just keep my eyes open for something that grabs me. My photography is usually landscape orientated but not exclusively. My kids are still one of my main subjects although nowadays I tend to concentrate on quality rather quantity.
Being more project orientated is a good way to stay focused. I personally used to struggle to think of simple project ideas until I started discovering themes in what I was choosing to shoot. Derelict petrol stations, grain elevators and botanical close-ups are recent examples.
Looking at subjects and styles that you wouldn't naturally be drawn to can provide a new challenge. I've started doing portraits of people outside my family for the first time, which has taken me right out of my comfort zone.
4. "You spend more time on that computer than you do talking to me! Bloody Tumblr!"
Nothing is more time consuming than constantly being online and this probably has more potential than anything else to cause friction in our household. Sharing your images, getting feedback and looking at gorgeous kit are all very addictive. But how worthwhile is it if you end up neglecting the important people in your life?
Post-production can also be time consuming but luckily I don't do much of that. I do have a tendency, though, to edit my images endlessly if I'm not careful.

Guitar face (2013)
Processing and scanning is a whole different world that I haven't really experienced yet. I want to be in control of the whole process but at the moment I get a lab to do it all. It's something I'll get round to doing myself when the time is right.
5. "Daddy, why aren't the pictures in colour?"
Part of the plan was that my kids would immediately be impressed by the magic of film photography, thus justifying more time spent with a camera in my hand. It hasn't worked out that way yet but it's still early days. When I get a medium format camera they'll be blown away by the enhanced image quality.
Paul Schofield
glenorchy69.tumblr.com
Thank for sharing your thoughts on fatherhood and justifying film camera purchases based on the potential to educate your children. That is certainly what I intend to do…"but darling, he would really benefit from an MP" "He is 2, you idiot".
Check out Paul's Tumblr and make sure you come and comment.
Thanks
JCH