Hawaii Camera Hunter
As some of you may know I went to Hawaii for a little bit of R&R. But the force in JCH is strong and I cannot stop hunting. Fortunately there is more to Hawaii than just surf and sand. Come and see.

Hawaii is not normally known for its camera collections. For good reason too, the locals are far too busy enjoying the beautiful island that they live on. But there are a few places on Oahu that have clusters of camera fanatics, and I found them.


While I was here I decided that I must visit a place called Lighthaus camera in Honolulu. There were two reasons for this. The first being that they are the only Leica dealer on the island and they have a large selection of different items. And the second being Jeff. Jeff just so happened to order a lens from me just before I flew to Hawaii, so I was able to give him a special hand delivery when I arrived.
This is Jeff, and he seems to be very pleased with his lens.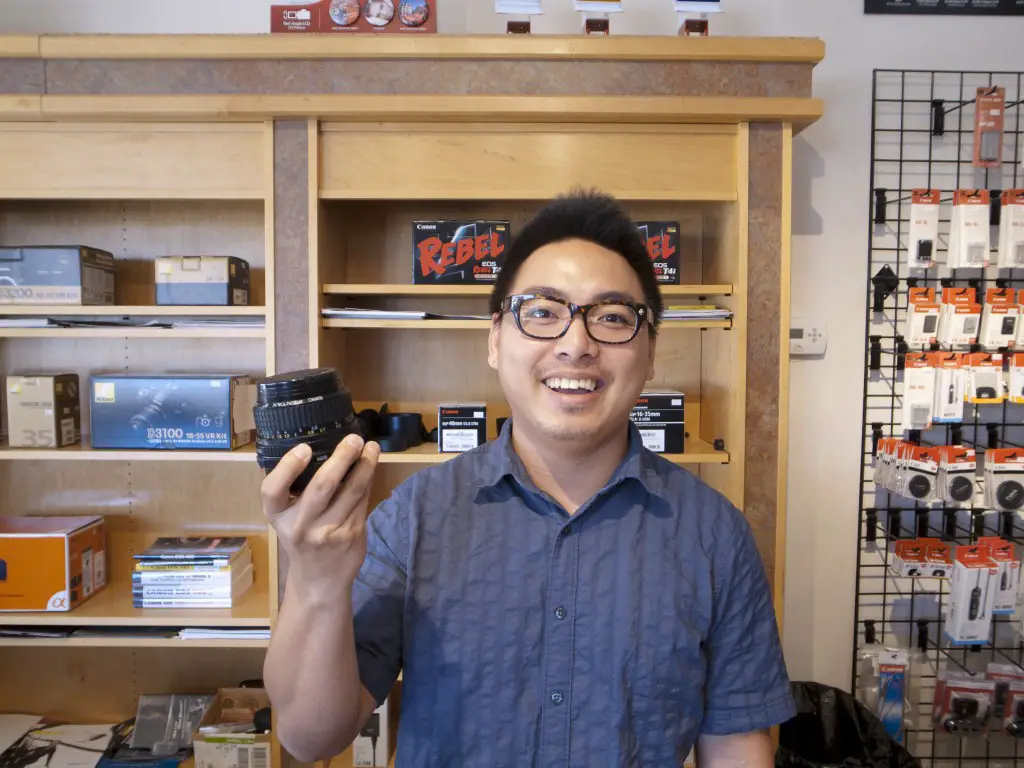 Lighthaus are a great bunch of guys and I recommend that if you are ever in Oahu then you take a visit there. They are friendly and knowledgeable. Definitely worth a trip.
I also got to meet up with a bunch of film photographers and camera buff, thanks mainly to the great Cory Lum. He was an excellent host and he can BBQ some delicious steak. He was on JCH a while back, as he is a great photographer and camera visionary. Cory introduced me to some great people who had some great toys with them and good stories too.
One person I was very happy to finally meet was Christiaan Phleger, who was one of my first bag shots on the site. Chris is a great guy who runs a very interesting wedding photography company. He shoots weddings on film, which used to be the standard, but has now become a fine art speciality. Chris was a lot of fun to talk to and he gave me some cracking rare films, including a roll of Kodak Supra 100 and a roll of AgfaPan APX25!
He also told me the story of his Black paint Leica M4 and the 35mm Summicron that he had:


This thing is lovely. It is beat up, but functions perfectly. Same with the lens, it is a beater but it is working. The thing was is how he got this camera. The camera cost him $800! he got it it one of those once in a lifetime deals and I am insanely jealous. Same with the lens, a sweet deal that netted him a lens that will last a lifetime. Oh and if it ever needs cleaning up then he will do it himself, as he seems to like dismantling lenses.


This is Chris playing with Cory's Graphlex SLR with a Sinar rotating ground plate back and an Aero lens. An amazing camera, I would love to have a play with it one day.
Others also had some fine cameras which I didn't expect to see in Hawaii of all places. Chris pulled out an Olympus XA, which I rarely see in Tokyo, so it was a surprise to see one here.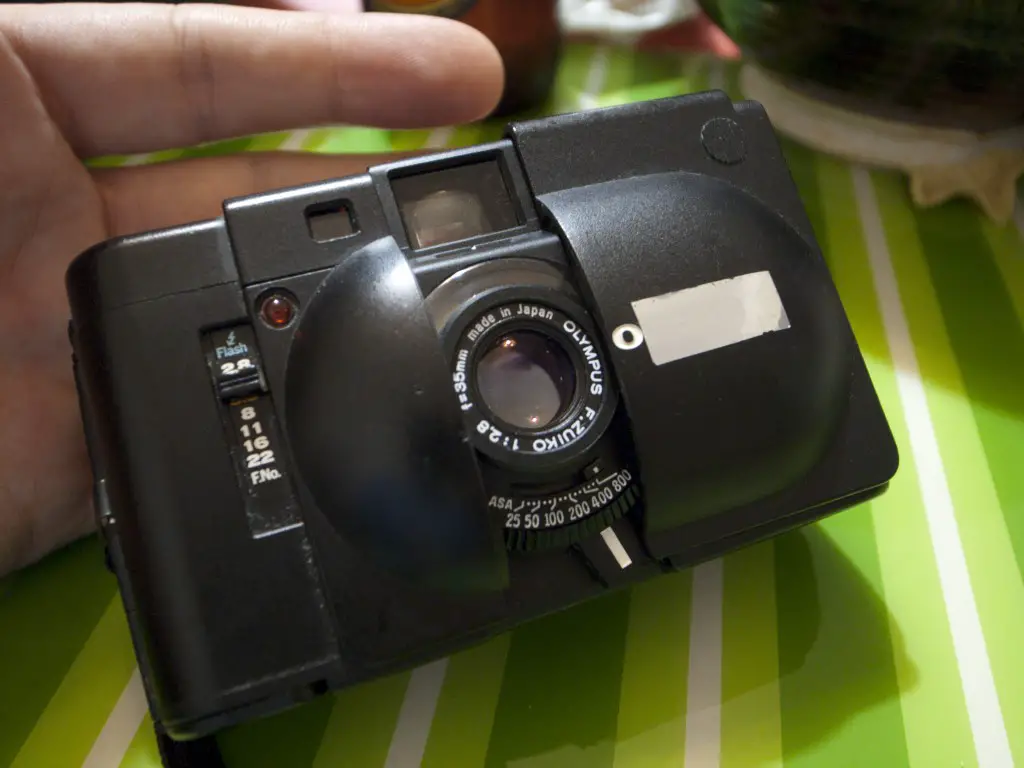 There was also a pretty sweet Norita hanging around. I think Cory is looking to sell this, so contact him through his site of you want a beautiful Norita.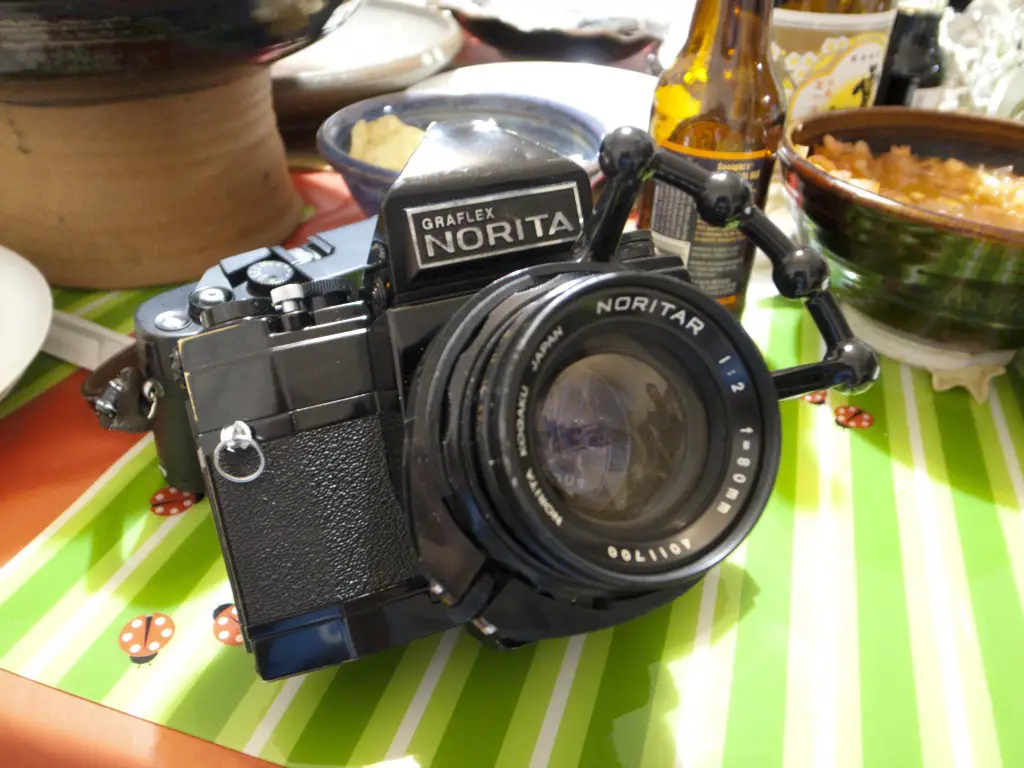 It has been a nice chance to relax and get away from Toyko, but I will always keep on hunting and this time was no exception. I also spent a fair bit of time shooting, so hopefully something fun will come from that. I think I got some intersting shots, the light here is so vivid that I decided to shoot slide for a change.
Thanks for reading and I hope you get to come to this great place too. See you all back in Tokyo soon.
Cheers
JapanCameraHunter