Happy Birthday to me, Happy Birthday to me….
It is one year to the day since the inception of JapanCamerahunter, and in that time it has changed a lot. So, in celebration of one year, here is a little post with some of my favourite bits…

Yup, that is right…JCH is 1 today! It has been a really interesting year for me and I have learned a lot of lessons. Developing JapanCameraHunter could not have happened without all of you lovely people though, so I would like to say a big thank you to you all for making this site a success. JapanCameraHunter is going from strength to strength and over the coming year there are going to be a lot more developments. In the meantime I want to share with you some of my favourite bits from the past year.
In your bag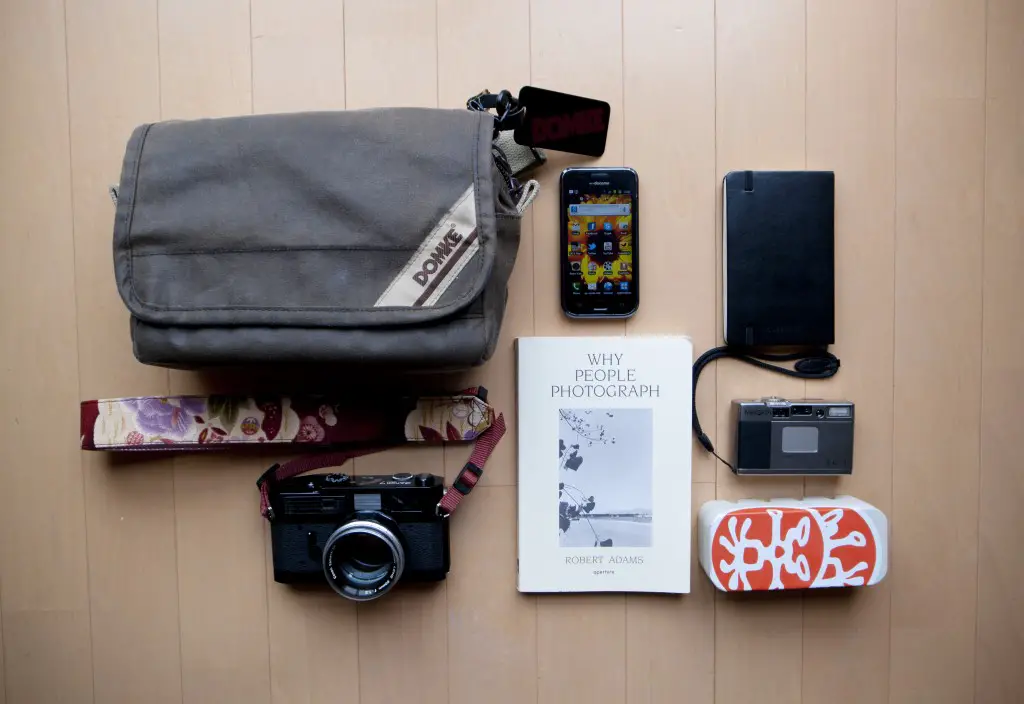 It all started with a rainy day and a spot of boredom. I had nothing to do and it was raining outside so I decided to lay out my bag and take a picture of it. I had seen others do it online and I thought it would be fun, little did I realize it would become so popular. I decided to post it on my site and before you know it I had other people sending in their bags to be featured. There have been some brilliant bags over the year, so here are a few of my favourites.


I love Eric's bag for many reasons. The simplicity, the stunning cameras, and the Domke bag (which I use everyday). I am drawn to this bag as it is very similar to the sort of gear that I would carry.


Mathias' bag is simple German efficiency in a bagshot. Everything is there and the layout is perfect. It doesn't hurt that he is using one of my favourite cameras of all time too.


Jonathan's bag is special for me because I have been following his work as a photographer for a long time and I really wanted to see what he was carrying when he is shooting. I was very happy when he finally agreed to be on the site.
There are so many more that I love, but I cannot post them all as it would take me all day and you would stop reading after a while. But rest assured I love every bag that is posted on here and I shall keep on posting them as long as you keep on sending them. There are a lot of bags in the archives that have not been featured yet, so there are some great bags coming.
Featured writers
I have been very fortunate to have the support of some brilliant guest writers over the course of this year. They have given us articles that have been informative and have helped people to develop their photography skills.
What is photographic style – by Jerome Arfouche
Jerome has been a welcome addition to the site and has given us some great pieces. I am hoping that he will give us some more in the future, as his pieces have proved to be very popular.
Traveling with film – By Tobias Weisserth
Tobias very kindly gave us a brilliant piece about travelling with film, which I am sure a lot of people have concerns about. This is a piece that I really enjoyed and I hope he will write something new for us soon.
If you want to write something for the site and you feel like you have something important to share then I am always looking for new articles. Come and be part of the JapanCameraHunter family.
Interviews
JCH has had some great interviews since the site started, featuring photographers, collectors and people who are passionate about all things photography. Do you want to be interviewed? All you have to do is mail me and tell me why and what you have to share with the community.
Interview with a collector – Jon Mitchell
Jon Was kind enough to share his stunning collection of Nikon Rangefinder cameras with me. I have known Jon for a while and I have always been jealous of his stunning cameras, so it was great to have him share with us what he has in his collection.
Interview with a photographer – Adrian Storey
Adrian is a close friend and a very talented photographer whose work I have admired for a long time. I was really happy to be able to put this interview up to show you all what he does.
There are going to be many more interviews in the coming year and I am hoping to get some famous faces on the site soon. Watch this space.
Gear
It is all about the gear, right? I have had a fantastic year finding thins for people and there have been a few major scores for me. Once I get locked into a search there is nothing I won't do to find what I am looking for.


The Nikon 13mm was a major score for me, I was very lucky to be able to find one of these, seeing as there are probably only about 150 of them in the world. It went off to a very happy collector.


The Hexar family was a special project for me personally. I wanted to find all of the models that were out there, so I set out on a hunting spree that found all of them. The gold one was not in this picture, but rest assured I did find it too.


The Leica MP Titanium came about through sheer luck, but I got it! This camera was released only in Japan and there were only 150 made, so there is very little chance of seeing one again in the near future, but I got one!
Do you want me to find you a camera? Or a lens? Then let me do the hard work for you and I shall find you the camera that you have always want to have.
So, there you go, one year and it has been brilliant…but wait! In celebration fo one year I have decided to drop the prices on my special items to silly prices, but this is for one week only. Once the week is over the prices will revert back, so come and get a bargain while you can.
Thank you all for being such a kind a dedicated group of passionate followers. I love hearing from you all and I love your comments and mails. Keep on reading and keep on checking the site, and keep on shooting.
All the best,
Bellamy