glamb x JCH CHANCE IS ONCE Photographers Gear
You have great visual literacy, extensive knowledge of photography, and a few lust worthy cameras. But no matter how cool you already think you are, if you don't have any glamb x JCH photography apparel, it is my sad duty to inform you that you are not as cool as you could be. You could view that as an insult. You could also look at it as an opportunity.
Here at JCH we have teamed up with Harajuku, Tokyo-based street fashion brand glamb to produce some tactical apparel for you photographers out there. Introducing the CHANCE IS ONCE collection.
Functional
This has been something we have wanted to do for a while. We've made our own t-shirts the last couple years but have always wanted to expand on that to produce more utilitarian and functional garbs. So when the guys at glamb approached us to collaborate on some photocentric apparel, needless to say we were stoked.
The owner and head designer at glamb are both film photography fanatics and wanted to reflect that in this collaboration. So, we put our heads together to come up with what we think are stylish yet functional garments for any photographic endeavor.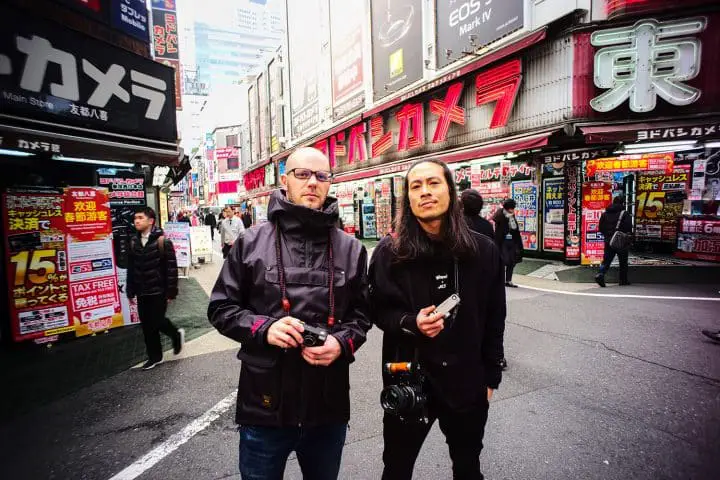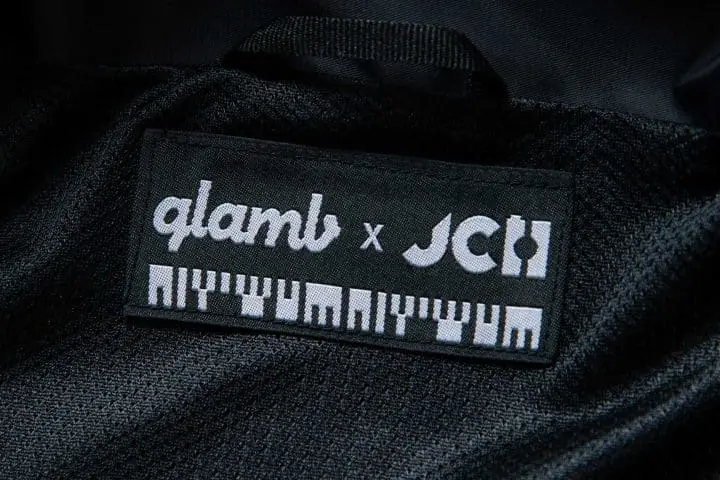 The logo graphic for this collaboration is featured on the tags of each piece and is inspired from the markings you'll find on the side of film negatives. If this piques your interest, let's take a closer look and check 'em out.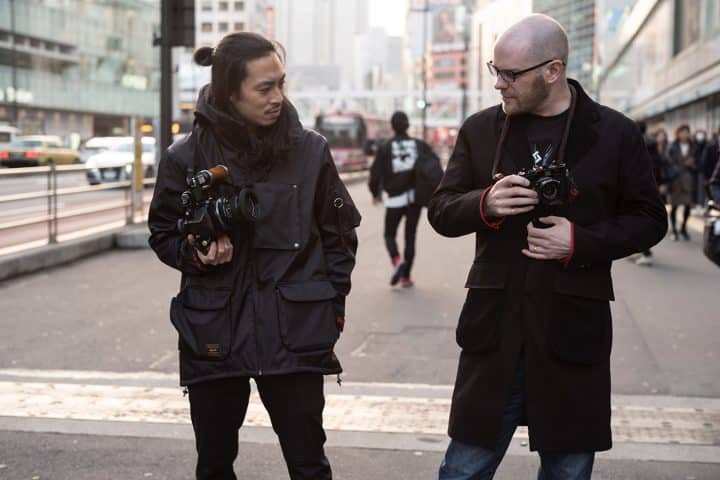 glamb x JCH Photographer's Hoodie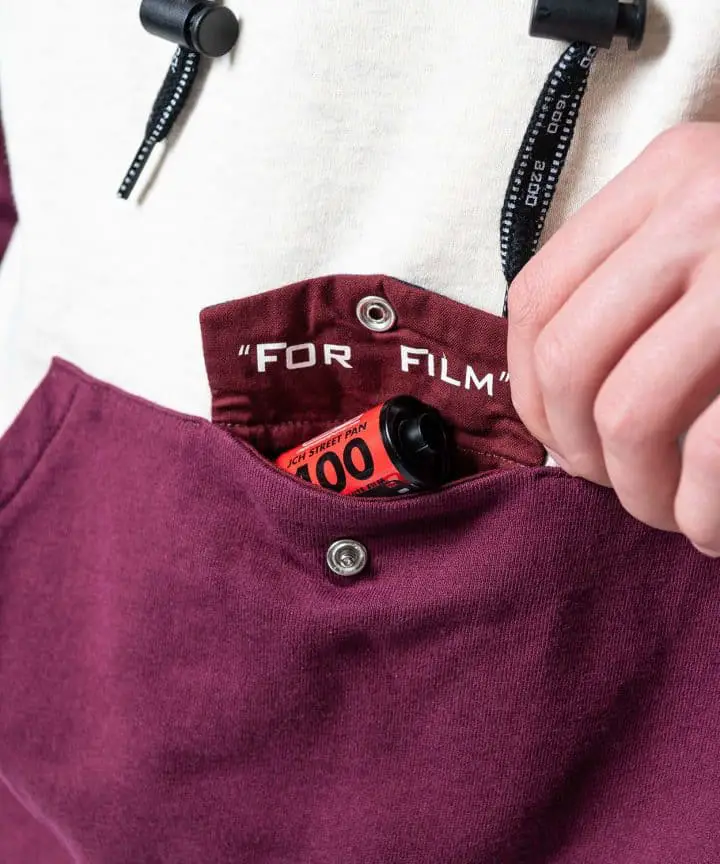 The glamb x JCH photographer's hoodies come in 3 colorways: black, grey, and burgundy/navy/off white. At the top of the front pockets you'll find an additional little pocket to stash a couple rolls of film.
The hoodie strings not only help with the fit of the hood but also serves as a reminder of what film you got inside your precious camera. Designed to look like a strip of film, you can adjust the fasteners to the appropriate type of film and film speed you chose to go with.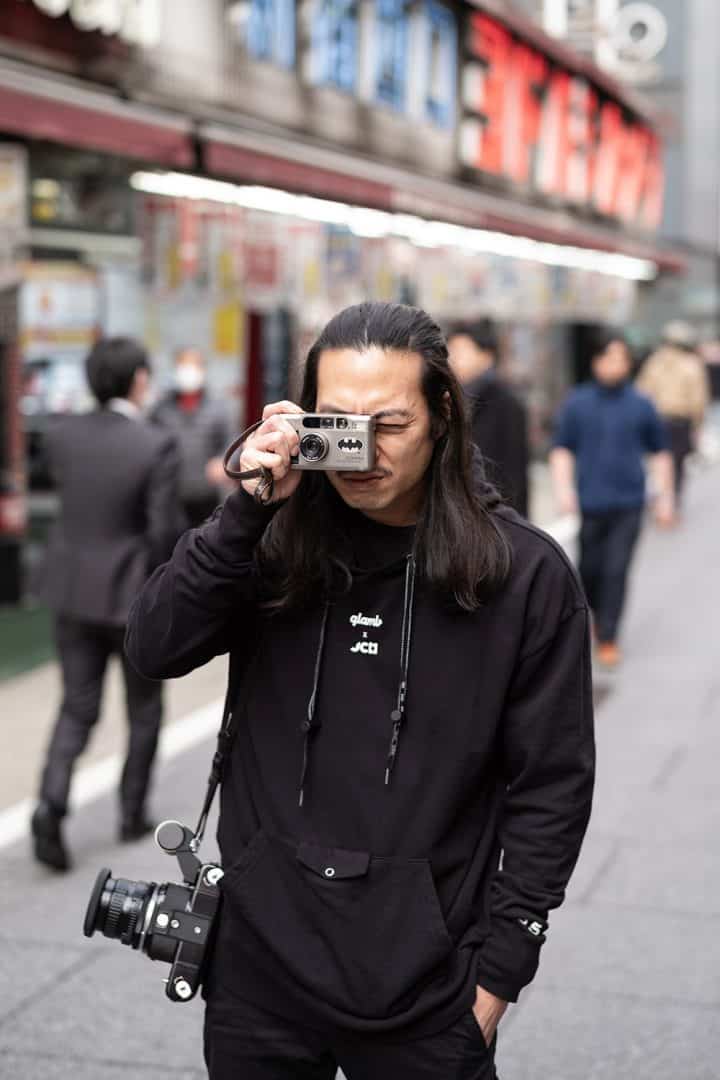 You can see more details, sizing measurements and pick one up yourself here
glamb x JCH Photographer's Sukajan Jacket
This is something we have wanted for a long time. A Japanese sukajan Jacket. The glamb x JCH photographer's Sukajan jacket comes in two colorways: a metallic blue with white lettering and white/brown details and a glossy black with red lettering and details. Embroidered across the chest is the character for "Tokyo". There is a hidden large zip pocket on the front left of the Sukajan that can easily hold your favorite compact camera, film cases, etc.
The inside lining of the Sukajan jacket features a slight variation of the stylish "Ukiyo-e" graphic from 2019's t-shirt.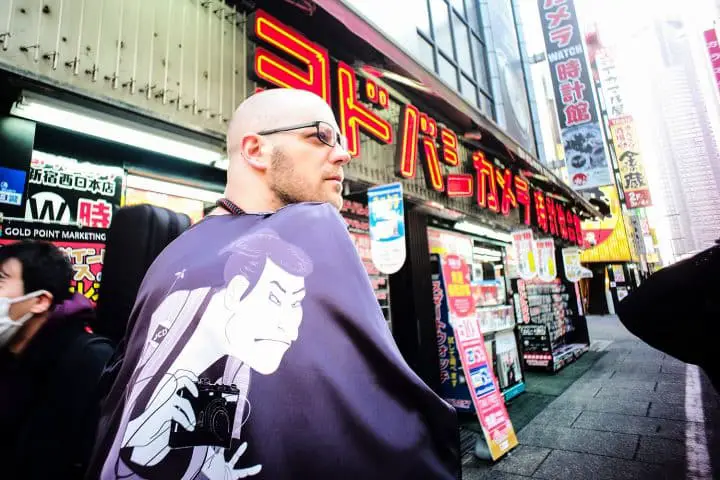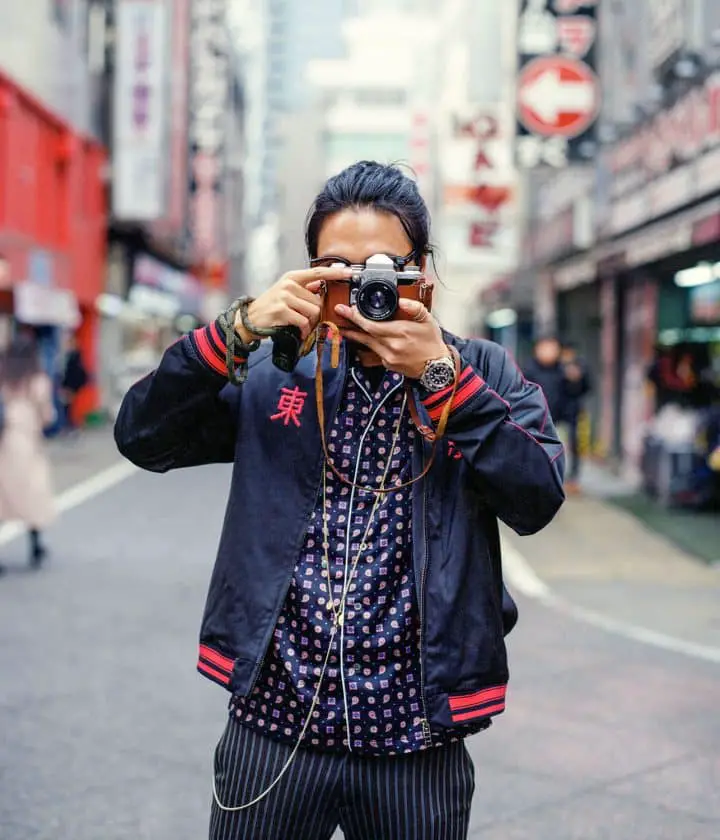 In addition, you'll find two buttoned flaps on the back that lead to a large rear pocket that can hold anything from additional cameras, film cases, negatives, water bottles, anything you need for a big day of shooting.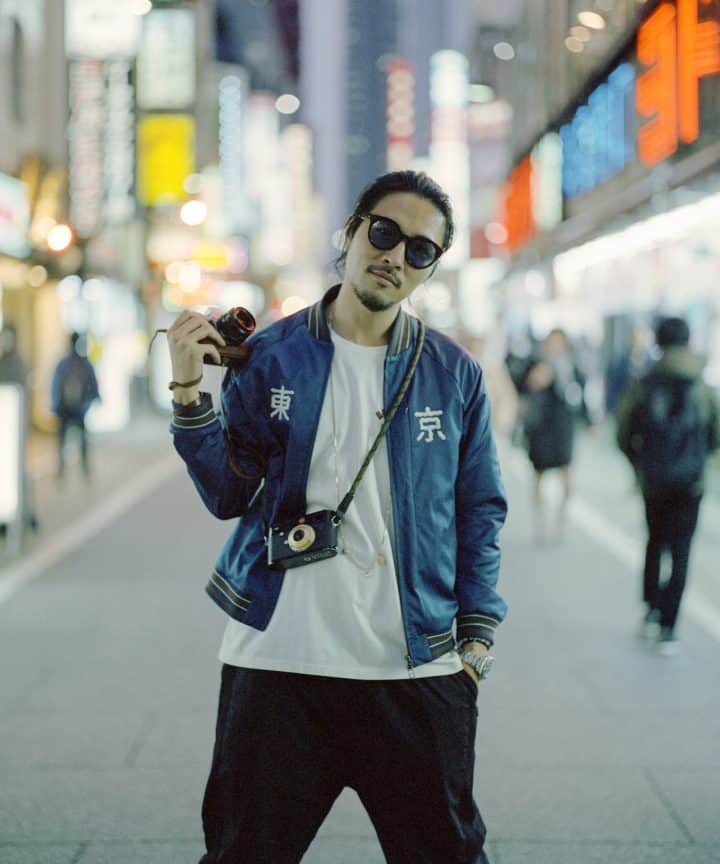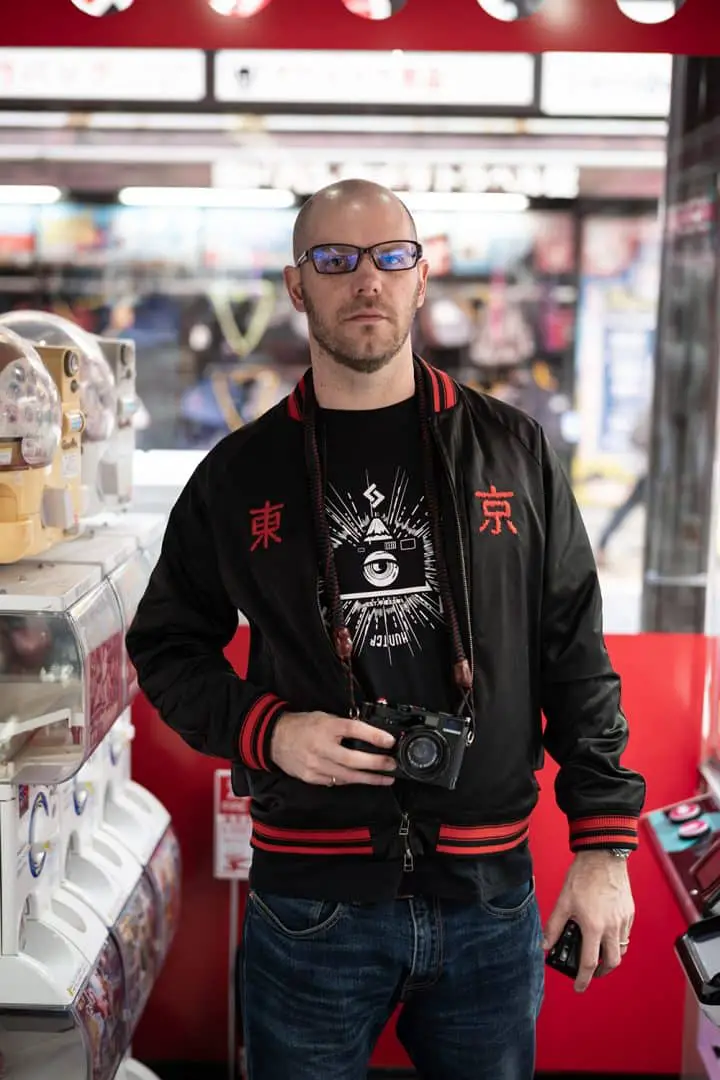 You can see more details, sizing measurements and pick one up yourself here
glamb x JCH Photographer's Mountain Parka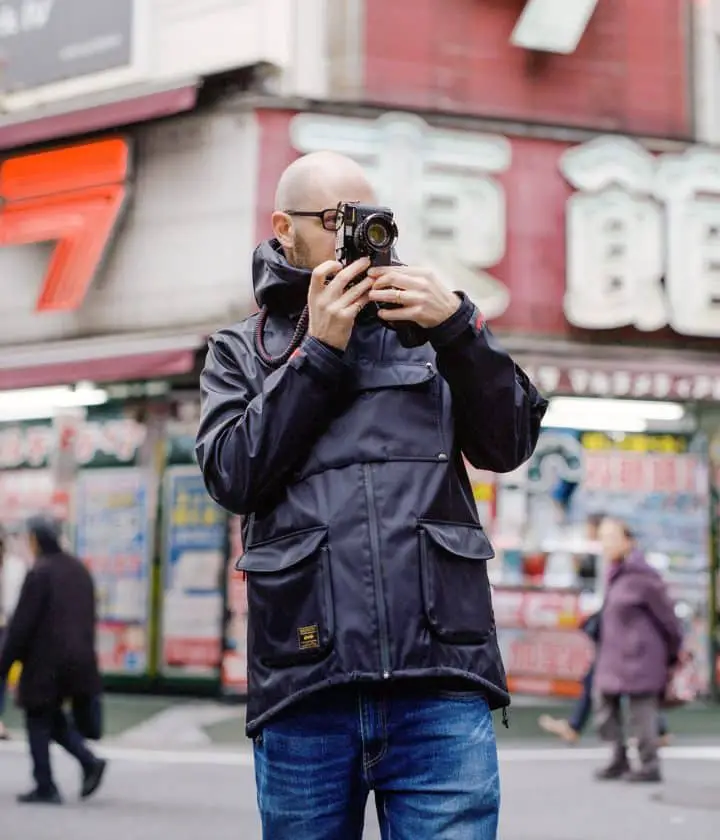 The glamb x JCH Photographer's Mountain Parka is designed to meet the needs of serious shooting outdoors. Waterproof, windproof and rugged, it has the all the features and details you'll need to keep you and your gear safe and dry.
The large pocket straddling the zip at the chest can shield the camera hanging around your neck from the elements. When unnecessary, it is designed to be folded with a button on the left body side so that opening and closing of the front is not disturbed.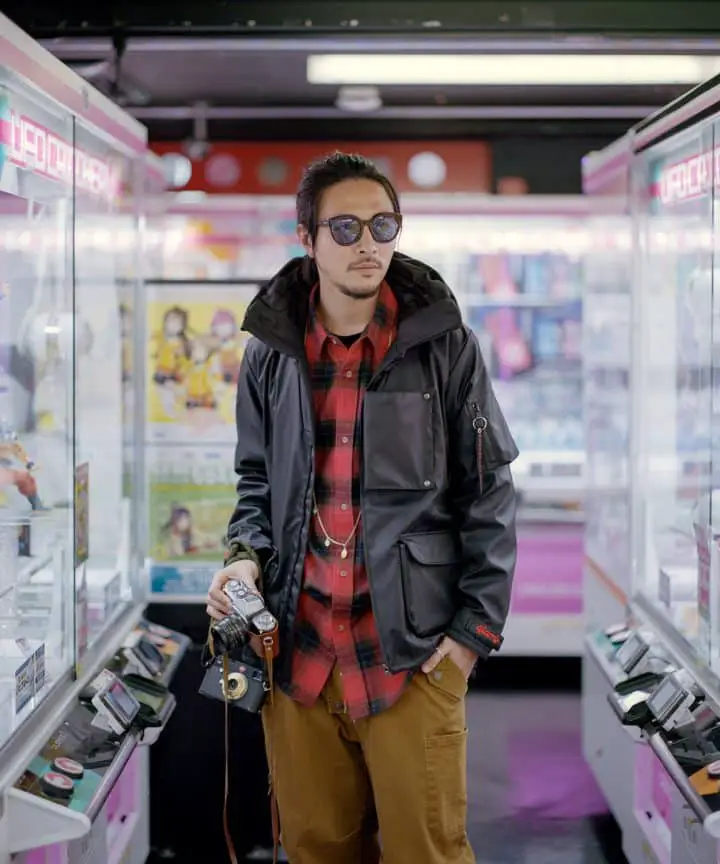 The hood can be also arranged in a compact high neck silhouette by storing it in the neck with a zip. In addition, large back pockets that can be opened and closed from both left and right sides. Other touches included an arm pocket to store extra rolls of film as well as form-fitting and comfortable elastic cuffs to keep frigid drafts from riding up your arms. There are also reflective strips in the hood in case you are out at night and don't want to get run over.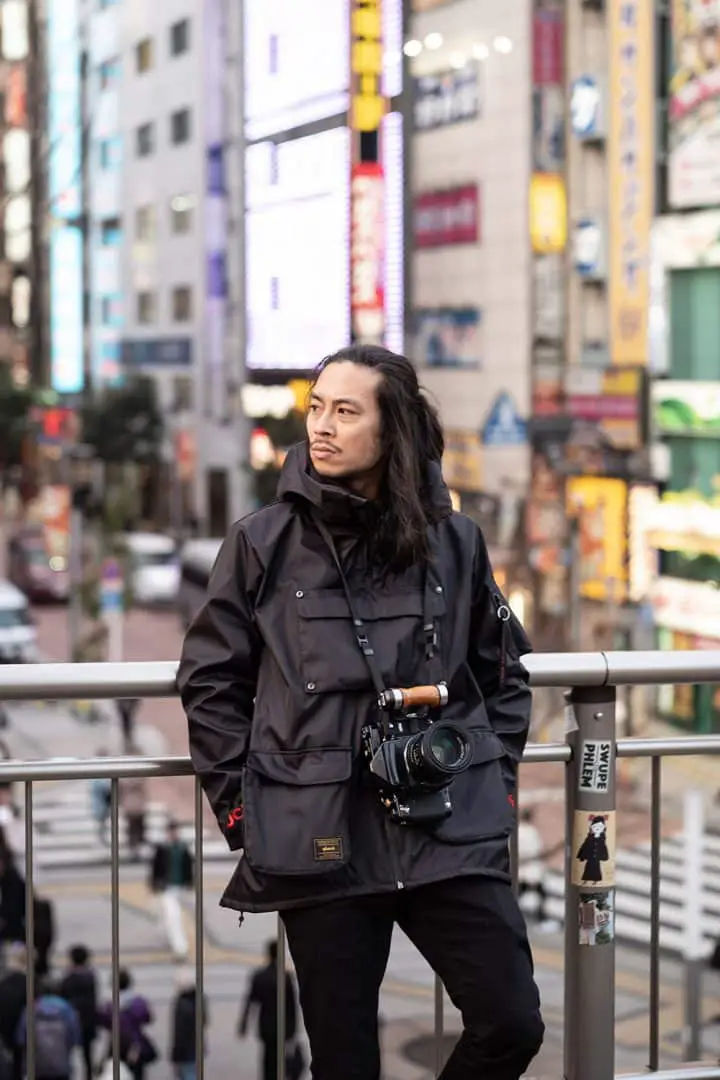 You can see more details, sizing measurements and pick one up yourself here
glamb x JCH Photographer's Chester Coat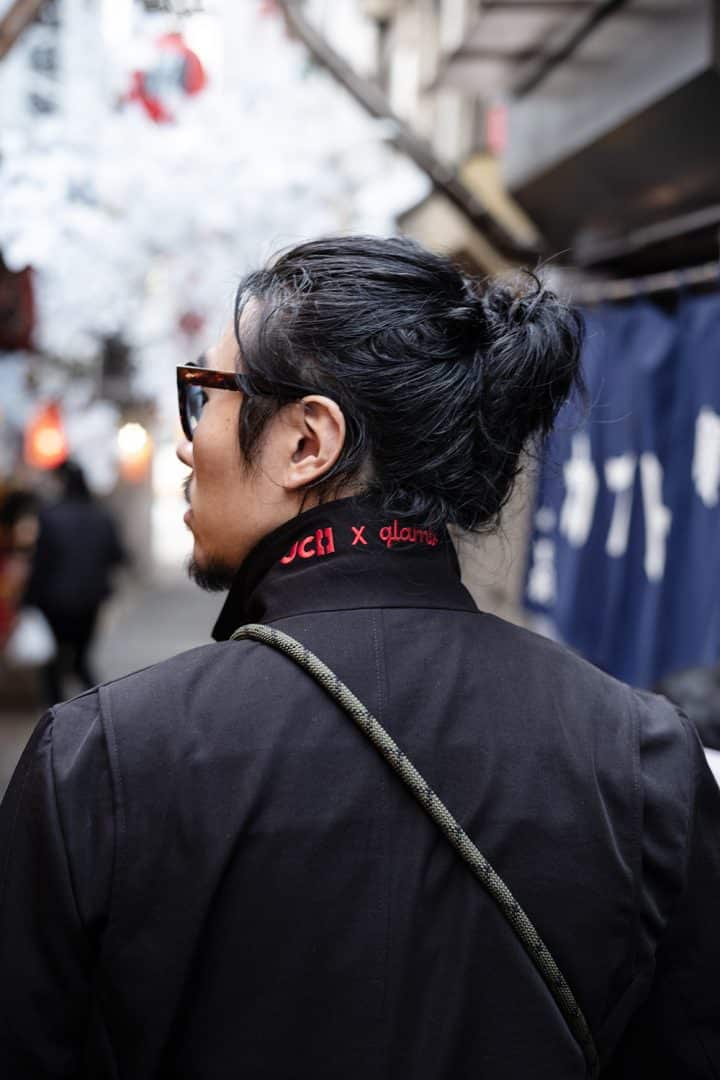 For more formal occasions you can rock our glamb x JCH Photographer's Chester Coat. Stealthily understated, you don't have to sacrifice looking smart with functionality. They come in two variations: a simple black as well as one with black corduroy for the collar and pockets.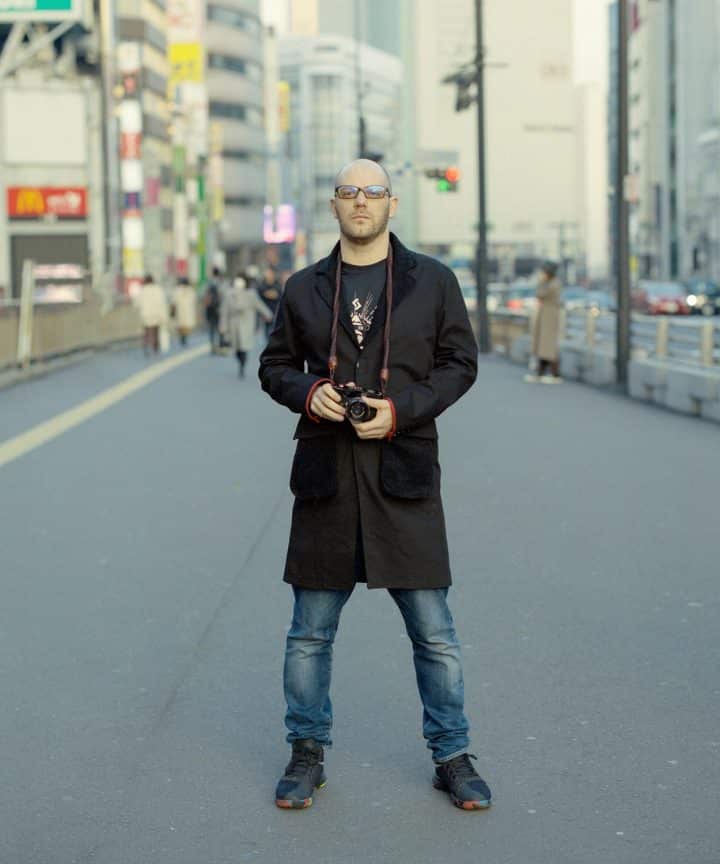 Both have a sleek silhouette with embroidered graphics on the back of the collar and large front pockets for your compact camera, film case or other accessory storing needs. For more discreet storage, there is a hidden snap button pocket on the left side right under the collar. What's more, the inside of the Chester coat is lined with a microfiber cloth to keep that pesky dust off your lenses.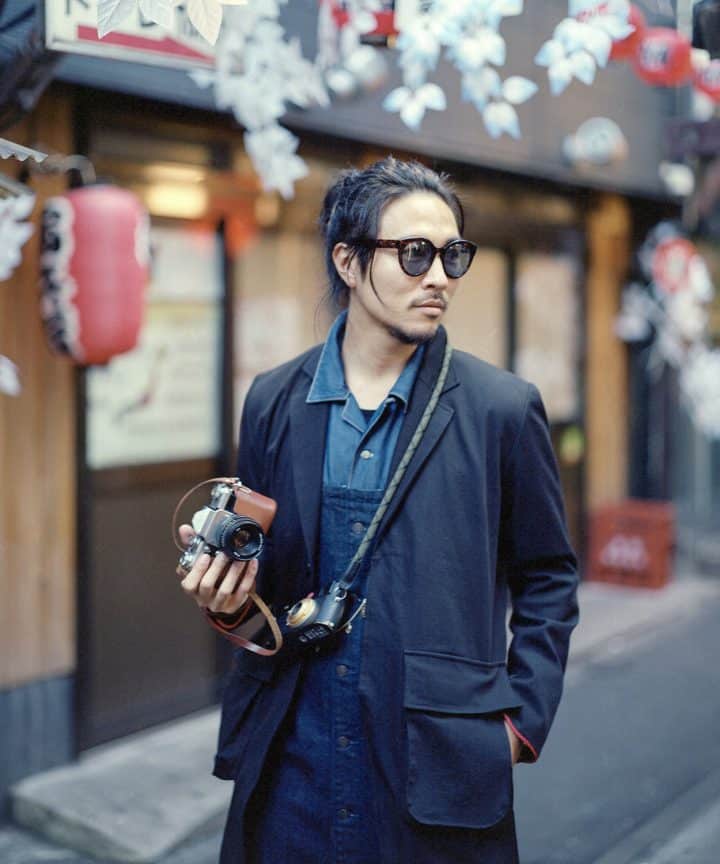 You can see more details, sizing measurements and pick one up yourself here
We are really excited to be a part of this project and hope you like what we have put together. We really wanted to give people practical photographers gear that isn't all dorky and old fashioned. Your feedback and comments are welcome.
You can get the entire collection in the shop or if you are in Tokyo you can get it from glamb directly, they have a store in Harajuku. Currently pre-orders only, they should be available in April 2020.