Get Featured: Sergio Leyva
Sergio shares with us his work from the streets and cafes of Havana. We get to see so many pictures from people who visit Cuba, but this time we get to see some from someone who grew up there. Check it out.

My street photography series are mainly focused around Havana, Cuba, where I was born and my home until February this year when I moved to Sydney, Australia. You may think that my photographs are a bit divorced from conventional Cuban imagery found online. This is because I decided to focus on the moments, situations, characters and places that captivated me, and that carry Cuba's distinctiveness as I see it, away from the tourist clichés.
I consider these photos to be a humble attempt to preserve these moments, perhaps driven by the fact that I knew that inevitably one day I would have to leave my land. The three photographic projects I was working on before I left suddenly became one, and are my own personal way of saying goodbye to Havana, at least for now. They are my small testimony, a footprint of my tireless roaming around the streets of Havana, and my humble tribute to its people, my people.

Part of Cafe Blues series.

Part of Fiñes, Chamas y Mataperros series.
Nowadays my bread and butter is journalistic and unit stills photography, spiced a little bit with some videography work here and there. My style and approach towards photography is mainly documentary oriented, and it has been heavily influenced by the work of photographers like Robert Doisneau, Garry Winograd, Robert Frank, Don McCullin, and James Natchwey.
But I remain a street photographer, a photographer who takes candid photos of strangers in the street. It has come to define my whole attitude towards photography in general, from my unobtrusive, fly-on-the-wall way of working to my aesthetic approach and relationship with my subjects. Street photography is unusual. You either embrace it or you just don't understand it at all. I think that's because you need to be open and exposed to the world and to the people you photograph.
It's not only a physical approach, but also an emotional proximity to the whole process. It's necessary to submerge yourself on the theater play that everyday life is, to be part of it among its cast. It's the only way to transform everyday acts into the extraordinary.

Part of Fiñes, Chamas y Mataperros series.

Part of Commuters series.

Part of Capitolio Stairs series.

Part of Cafe Blues series.

Part of Commuters series.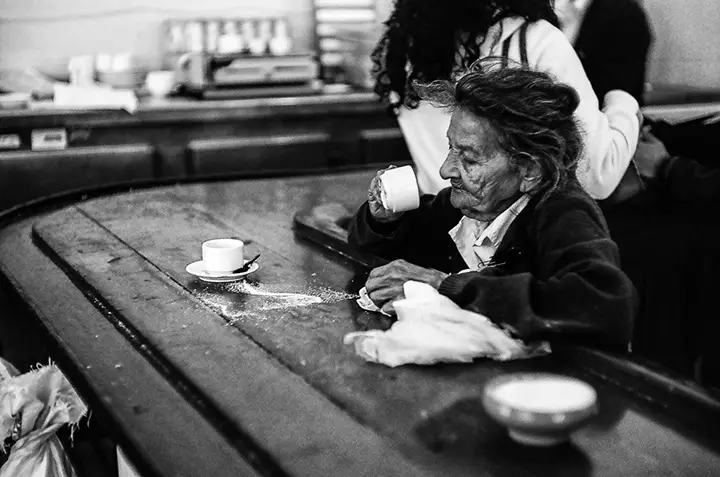 Part of Cafe Blues series.
More of my work can be seen at:
Website: http://sergioleyvaphotography.com
Tumblr: http://sergioleyvaphotography.tumblr.com/
Flickr: https://www.flickr.com/photos/sergioleyva/
Instagram: http://instagram.com/sergioleyvaphoto/
Many thanks to Bellamy for the kind feature.
Thanks for sharing your work with us Sergio. It is very interesting to have the opportunity to see somewhere like Cuba through the eyes of a local.
Come on, share with us what you have and get yourself featured.
Click on this link and send in your project/work: Get Featured. *I am looking for mainly projects, not individual images*
Oh, and click here to see a few of the photographers that have been on the site before https://www.japancamerahunter.com/?s=featured
Please make sure you come and comment. Polite and constructive critique is welcome, offensive and disrespectful comments will be removed.
Thanks
JCH