Get Featured: Richard Davies
Richard shares with us his dark street photography, documenting the shadows and forgotten corners of London. Clever use of silhouettes and contrast make for interesting work. Check it out.

Hi, My name is Richard, living and working in London.
I have been interested in photography for around a decade now, although I only really became obsessed by it when I made the switch from digital to film. it was only then that I stopped pixel peeping, opened my eyes and realised that the subject matter was the main thing.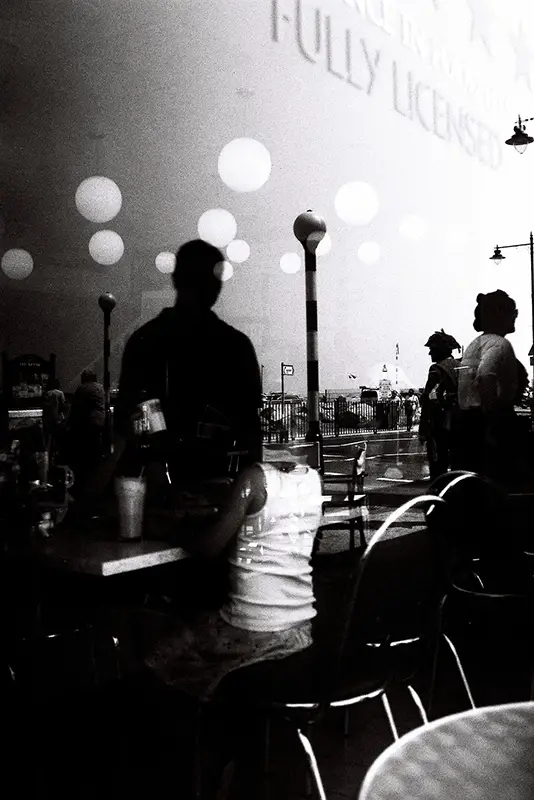 I use a pretty wide variety of cameras but my main love is for Olympus OMs. I have never really gotten on with rangefinders but I do like small, fairly quiet SLRs for the sake of not being too obvious about things. For the past year or so almost all my work has been black and white, using Ilford HP5 but I tend to experiment with different films quite a bit.
Although most of what I do is on the street I don't really think of myself as a street photographer, I'm really too shy and reticent to get the kind of images the sort of intimate images that seem to categorise that genre. instead, I tend to work at the interface between the built environment and the people that occupy it. That is a pretentious way of saying that as a lapsed archaeologist I am interested in the way people act in the way that cities and their infrastructure dictates.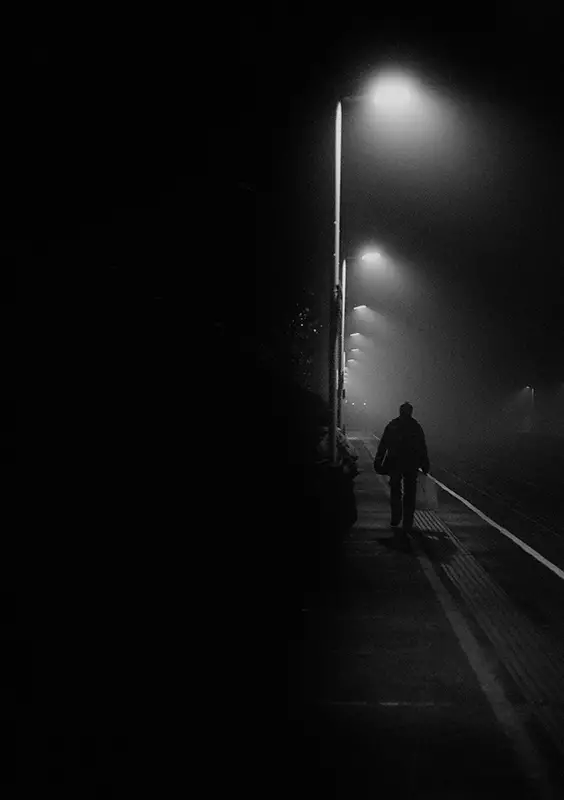 The collection I have chosen here is from a loose exercise I call 'Mapping a Trap Street'. This grew organically out of many days spent tramping up and down London and the South East of England, taking wrong turns and generally getting lost. This series coincided with a period of less than great mental health for me so the metaphor of getting lost down a trap street (a fake street used as a copyright trick by cartographers for those that don't know) feels apt.
if you would like to see more of my work I mainly blog at japheree.tumblr.com (link removed as it doesn't work)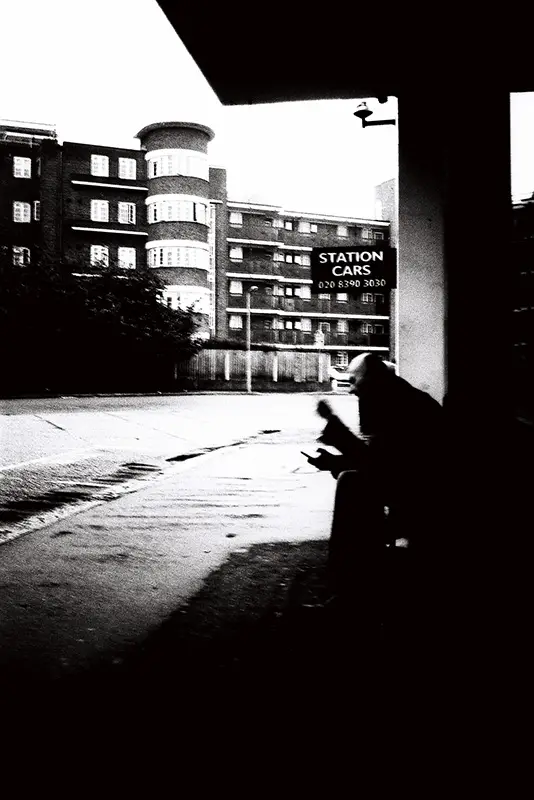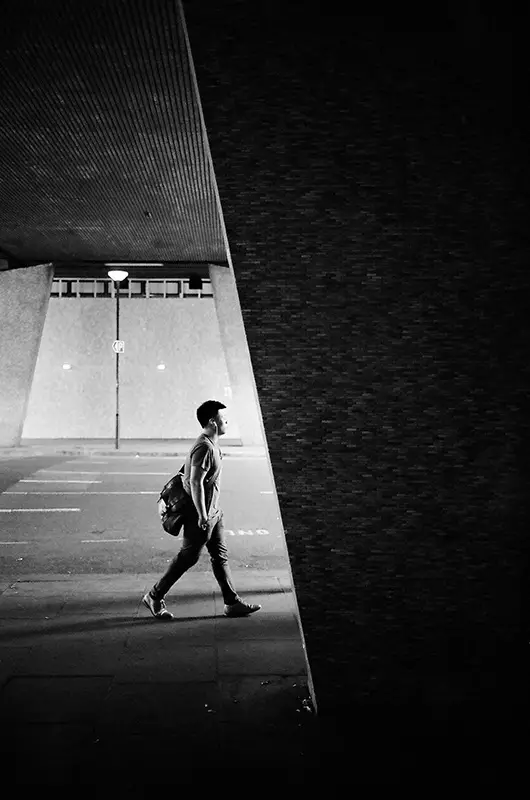 Thanks for sharing your work with us Richard. I used to do something very similar in London many years ago. Just walked and walked until I got lost, all the while taking pictures.
Come on, share with us what you have and get yourself featured.
Click on this link and send in your project/work: Get Featured. *I am looking for mainly projects, not individual images*
Oh, and click here to see a few of the photographers that have been on the site before https://www.japancamerahunter.com/?s=featured
Please make sure you come and comment. Polite and constructive critique is welcome, offensive and disrespectful comments will be removed.
Thanks
JCH