Get Featured: Garrett Riffal
I am only running about 5 months behind with the featured submissions, haha, but I am getting through them. This time Garrett gets to showcase his shots of Hong Kong.
My name is Garrett Riffal. I'm a photographer based in Hong Kong. I grew up in Vancouver Canada. I started shooting in high school when my dad told me to find a new hobby. Eventually I found his OM-1n and 28mm. I then shot and cross processed some elite chrome much to Walmart's lab tech's dismay. I was hooked, I fell down the film rabbit hole and haven't looked back. 
In 2013 I moved to Hong Kong for half a year. I couldn't stop shooting. All of the buildings, culture and people were so captivating. Then again in 2014 after graduating university I went back to quench my thirst for the neon lights. This time I went back with a plan to kick ass and take names, with my camera, figuratively.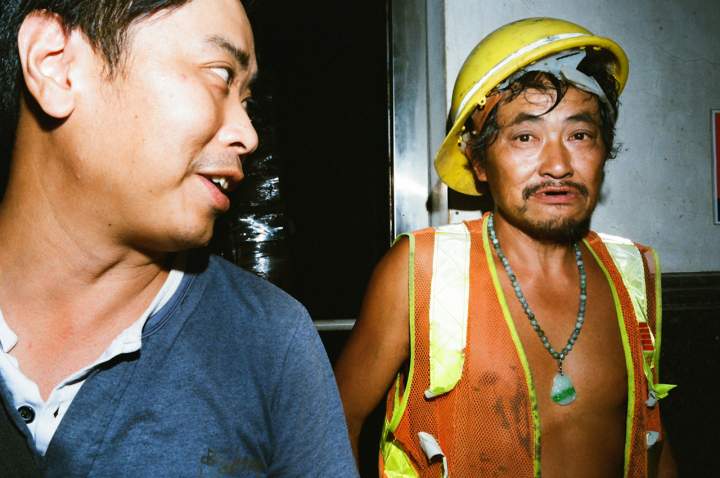 Unfortunately at this same time Hong Kong's political situation was rapidly deteriorating. Since Hong Kong's handover to China, the city has undergone drastic changes, and what some would call mainlandization. This is especially important in the last few years, as you may know from all of the international attention, Hong Kong has received over its fight for democracy. Recognizing that Hong Kong's current state will not last forever, I have taken it upon myself to document the city and more importantly its people before it is too late. 
My shooting style is more up close and personal. I find that images shot closer on a wide angle draw the viewer into the photo. You end up feeling more connected with the subject. Also as the photographer, I prefer to make my presence known. Since I am shooting on the street and not asking for permission, I feel it is better to show it to people that I am not trying to hide anything.
I believe that being brutally obvious in my photography shows that I am comfortable with what I do and that I am not doing anything wrong that needs to 'hidden'. I shoot a mix of ambient and artificially lit photos. The natural light gives more of a documentary look while flash helps to illuminate subjects that are hiding in the shadows. The flash has the bonus of adding drama as well as making the subject pop out of the background.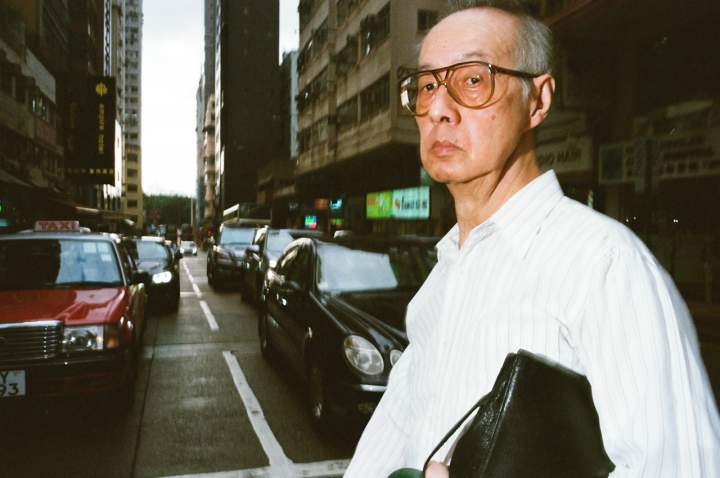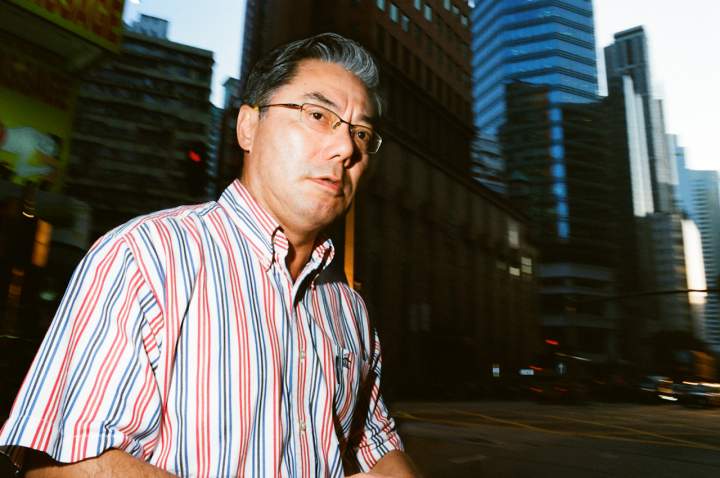 I will continue this project for at least the next year and by then hopefully have enough images to put together a book or show of some sort. 
This is a short clip of me shooting in Hong Kong taken from a documentary on foreigners' identity in Hong Kong
https://www.youtube.com/watch?v=-gYv6VVpnjM
Website: www.gweilolife.com
Instagram: @wizardof32oz 
Lomohome: Gweilolife https://www.lomography.com/homes/gweilolife
Thanks Bellamy! 
Thanks for sharing your work with us, Garrett. This is a very refreshing look at the streets of HK. I admire your honesty in your approach.
Click on this link and send in your project/work: Get Featured. *I am looking for mainly projects, not individual images*
Oh, and click here to see a few of the photographers that have been on the site before https://www.japancamerahunter.com/?s=featured
There is currently a wait of around 3-4 months due to the level submissions. Thanks.
Please make sure you come and comment, polite and constructive critique is welcome.
Thanks
JCH