Get Featured: Fernando Eleazar
Fernando shares with us his work from the demonstrations on the streets of Mexico city. I am always interested by work that shows the public making their voices clear.

My name is Fernando Eleazar i'm a photographer based in México City, my passion is street photography, due the actual situation of political instability in my country i decided to apply that  go and photograph the public manifestations in my city, and we have a lot.
I decided to do this because of the informative slat in the media, my point is to show the true indignation of the people, the multitudinous and diverse of this marches but mustily to show that these movements are peaceful and promote union and empathy between all citizens.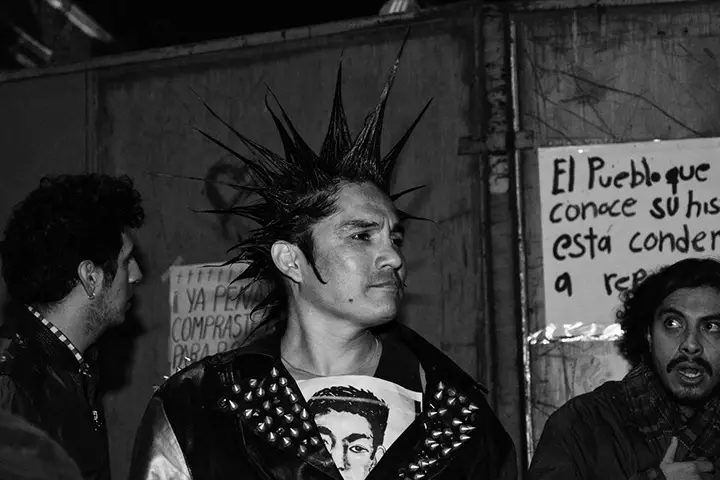 These particular shots are from one of the biggest marches we had last year in Mexico City in november 20th claiming for the resignation of our President and for the presentation of 43 missing students presumed dead.
My goal with this project is to go as many marches i can and shot at least a couple of photos i will be uploading in my site www.fernandoeleazar.com here you can check some other projects.
Thanks and enjoy!
Thanks for sharing your work with us, Fernando. This is a very important time for Mexico, I appreciate you sharing this work with us.
Come on, share with us what you have and get yourself featured.
Click on this link and send in your project/work: Get Featured. *I am looking for mainly projects, not individual images*. Please make sure you use this link, as otherwise it may get lost in the mass of mails that I receive.
Oh, and click here to see a few of the photographers that have been on the site before https://www.japancamerahunter.com/?s=featured
Please make sure you come and comment. Polite and constructive critique is welcome, offensive and disrespectful comments will be moderated.
Thanks
JCH